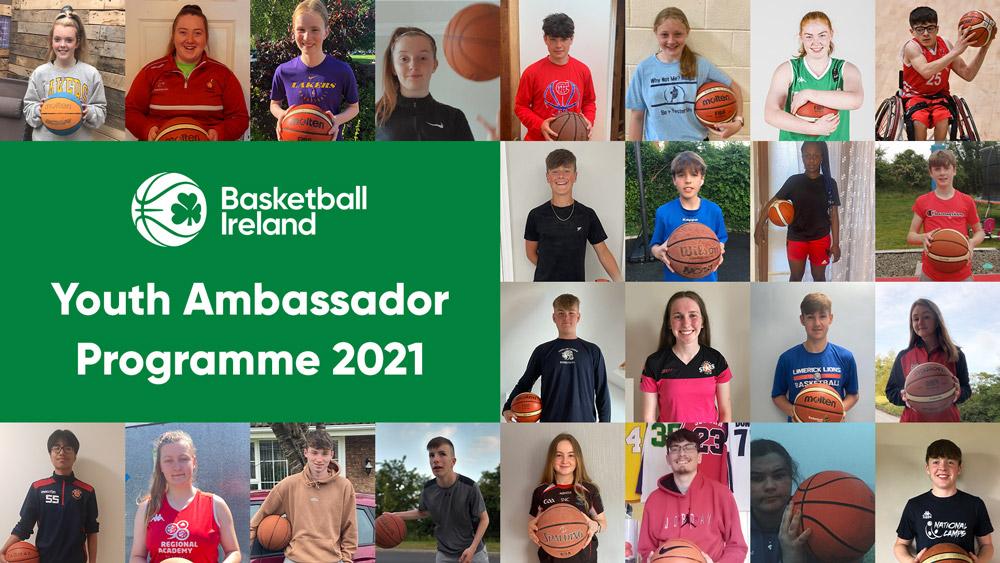 Sep 23 2021
Basketball Ireland builds on Youth Ambassador Programme
Basketball Ireland is excited to see the progress made following the launch of our Youth Ambassador programme, which is now up and running with teenagers from across the country, all of whom are members of the Irish basketball community. This programme was first announced in April and following the interview process there were 40 successful ambassadors inducted into the programme (Not all pictured above).
This programme serves to empower the younger generations in the Basketball Ireland community to help build the profile of our sport throughout the country, with a particular emphasis on their online activity. It will also provides the ambassadors with opportunities for professional skills development as our sport returns to normal activity.
Besides training in social-media activities delivered by plutosocial.io, the ambassadors were also invited to virtual Q&As with some of Ireland's highest profile social media stars, including Marty Guilfoyle, Ryan Mar and Lauren Whelan. The ambassadors also participated throughout the summer in the Bounce Back Challenge.
Basketball Ireland Commercial Manager Conor Meany spoke on the motivation and success so far of this programme:
"We were delighted to launch our Youth Ambassador Programme as part of our work with Sport Ireland and the Dormant Accounts. The response from within the community was phenomenal and we had to extend the programme due to the level of interest. Over recent months our ambassadors have had some great training on how to create content online and we hope that they can be a big part of basketball's resurgence over the coming months."
There are plans to further facilitate the growth and development of these ambassadors as our sport returns to normal, in order to build on their progress to date.