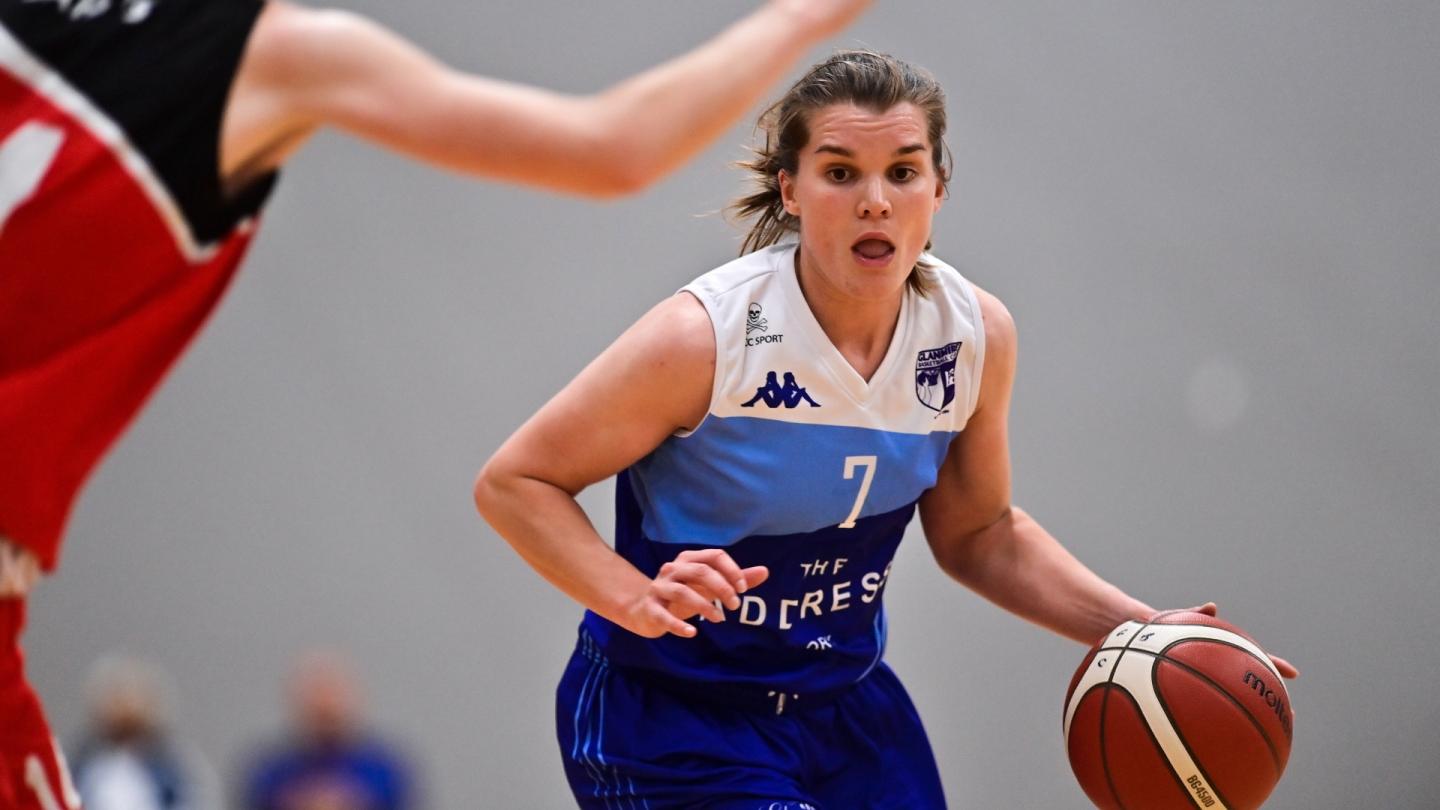 Oct 14 2021
MissQuote.ie Super League and Division 1 Round 2 preview
Singleton Supervalu Brunell head coach Tim O'Halloran feels that upcoming MissQuote.ie Super League opponents The Address UCC Glanmire are the team to beat this season.
Both sides come into their local derby with a win under their belts. "What pleases me most is that we still have a lot to improve on, but still managed to get the win", Singleton Supervalu Brunell head coach Tim O'Halloran said of their opening day victory over IT Carlow Basketball.
"We have an uphill challenge ahead, they are the favourites to win the lot this year and rightly so, but I have a bunch of girls who will give their all and that's all that you can ask. Yes the local derby is special and you just hope the girls channel the nerves well."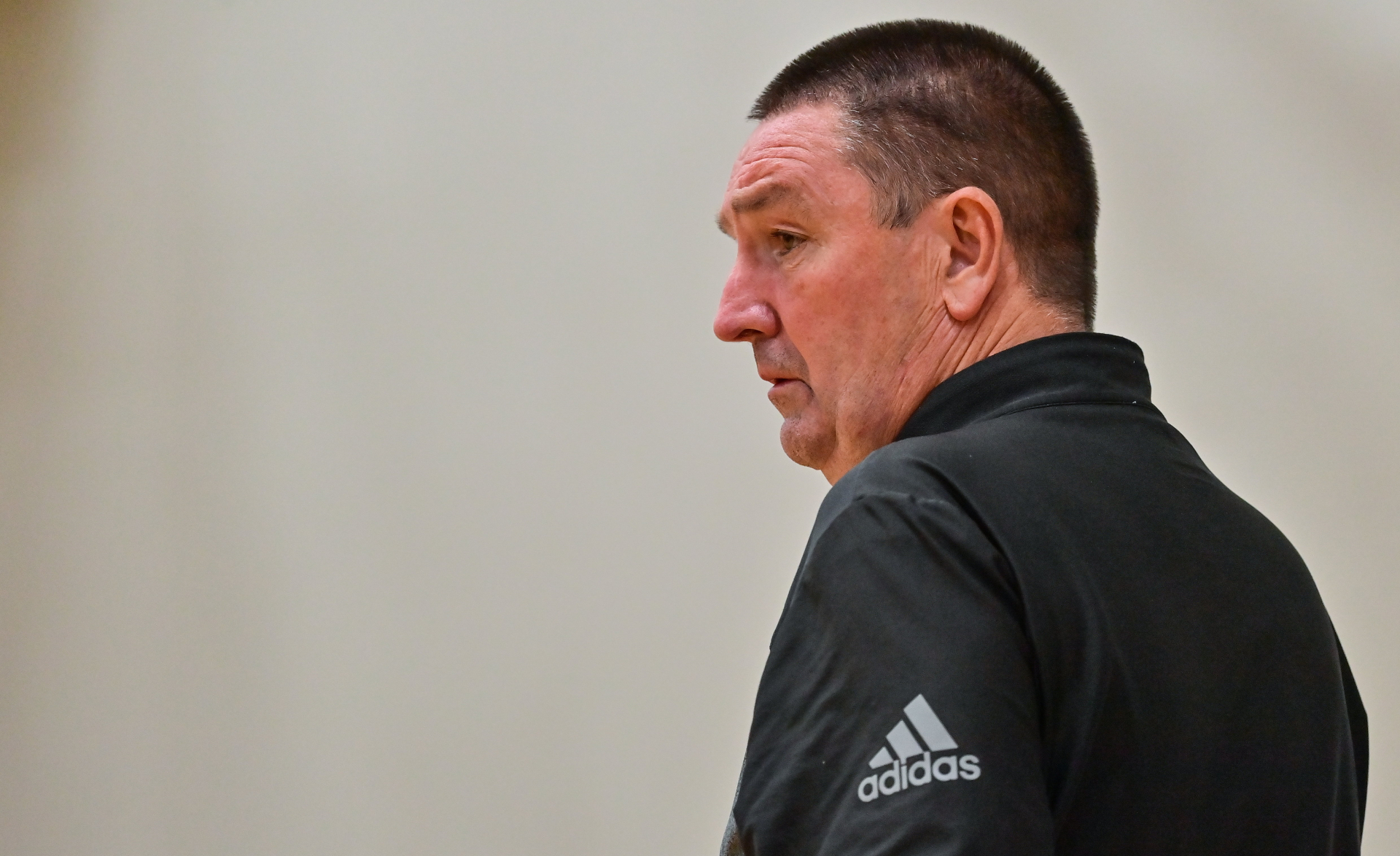 The Address UCC Glanmire head coach Mark Scannell feels the task at hand will be a tricky one against Singleton Supervalu Brunell. "It's always a very difficult assignment, apart from the local derby aspect and the rivalry around that, they're a very good team. They've recruited well and having played in the last two (National) Cup finals they are very experienced. We will have to be ready for what should be a great game."
DCU Mercy and Trinity Meteors will both be aiming to make it two wins from two in the MissQuote.ie Super League, when face off on Saturday.
The defending champions, DCU Mercy, opened with a 20-point, 77-57, win over WIT Waterford Wildcats, while newly promoted Trinity Meteors picked up an impressive 67-64 win at Fr. Mathews.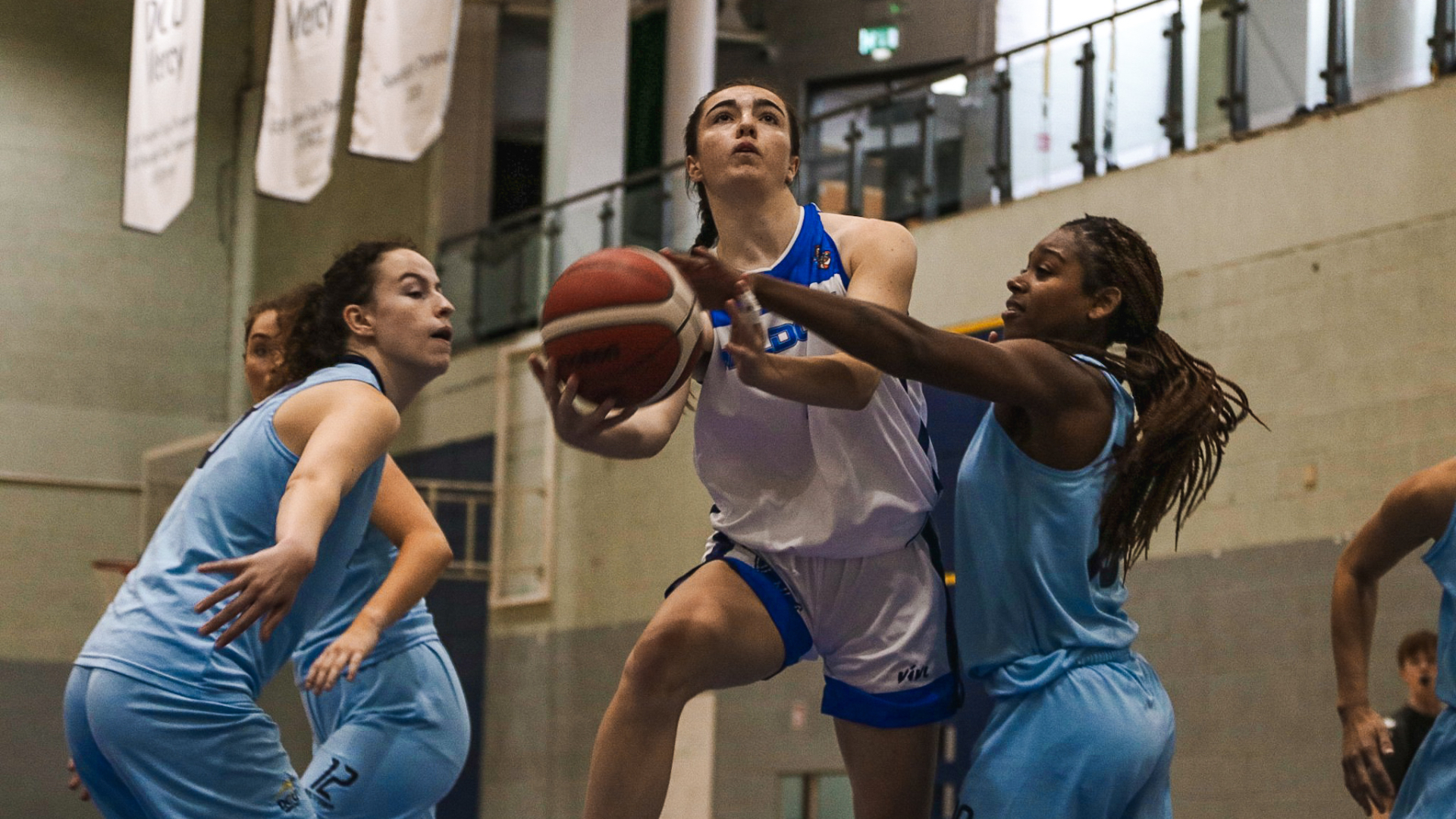 When the sides met in pre-season, DCU Mercy edged it 62-61 and Mark Ingle expects another stern test. "DCU Mercy were delighted to get off to a winning start last week and are now looking forward to the game against Trinity Meteors on Saturday. It should be a very exciting game, as was our pre-season friendly, which was a narrow win by us."
Trinity Meteors head coach Vincent O'Keeffe added: "As you would expect at this level the challenges just keep on coming and they don't come any bigger than Super League champions. They had a very impressive win against Waterford at the weekend, but we are excited to be able to pit ourselves against the league's best."
Leixlip Amenities Liffey Celtics are away at WIT Waterford Wildcats and are also looking to make it two wins from two."We're expecting to be a very difficult game", head coach Ioannis Liapakis said, "Wildcats are very tough and physical team, they like the up-tempo game and they are pressing all over the court for 40 minutes. I believe the key points for the win will be - control the tempo, rebounds and turnovers."
Team Garvey's St. Mary's host Fr. Mathews on Saturday, with both sides eager to pick up a first win. Fr. Mathews head coach Niamh Dwyer is eager for a response from her team. "We had a narrow loss (to Trinity Meteors) at the weekend. We were disappointed with our performance, especially playing at home after such a long time layoff. We will definitely be looking to rectifying it at weekend and get our season back on track.
"St. Mary's will be playing their first home game of the Super League and I expect them to bring a lot of energy to the game and looking to show what they can bring to this level, after a tough game last week."
Both Killester and IT Carlow Basketball will be looking for their first win of the season, when they face off on Saturday.
In the MissQuote.ie Division 1 Limerick Sport Huskies, Tipperary Knights, Ulster University, Swords Thunder and NUIG Mystics will all be aiming to pick up their second wins on of the season.
MissQuote.ie Super League - Round 2 fixtures
Saturday 16th October
Trinity Meteors v DCU Mercy 1430
Killester v IT Carlow Basketball 1700
Team Garvey's St. Mary's v Fr. Mathews 1830
Singleton Supervalu Brunell v The Address UCC Glanmire 1900
WIT Waterford Wildcats v Leixlip Amenities Liffey Celtics 1900
MissQuote.ie Division 1 - Round 2 fixtures
Saturday 16th October
NUIG Mystics v Limerick Sport Huskies 1500
Swords Thunder v Ulster University 1730
Portlaoise Panthers v Limerick Celtics 1900
Sunday 17th October
Tipperary Knights v Marble City Hawks 1500