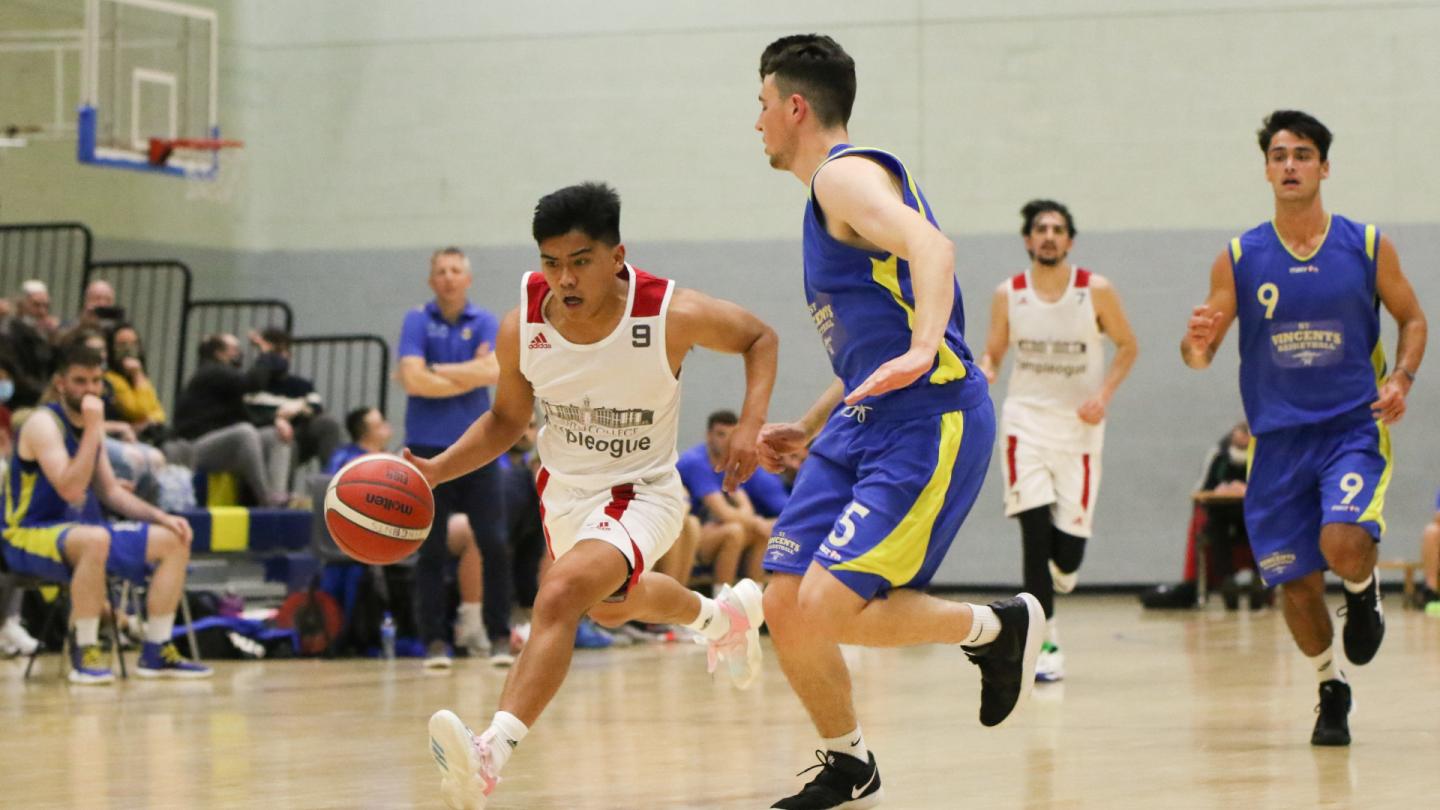 Oct 14 2021
InsureMyVan.ie Super League and Division 1 Round 2 preview
Belfast Star are still awaiting news on Aidan Quinn's injury, after he dislocated his knee before their home defeat to UCD Marian in the InsureMyVan.ie Super League last weekend. Head coach Adrian Fulton gave an update: "Aidan has an MRI scan on Friday. We will know better after the results of that. He had played so well through the national team workouts and was unfortunate to miss out. He is both frustrated and extremely disappointed with the injury, but he is both young and resilient, so we know he can deal with this setback."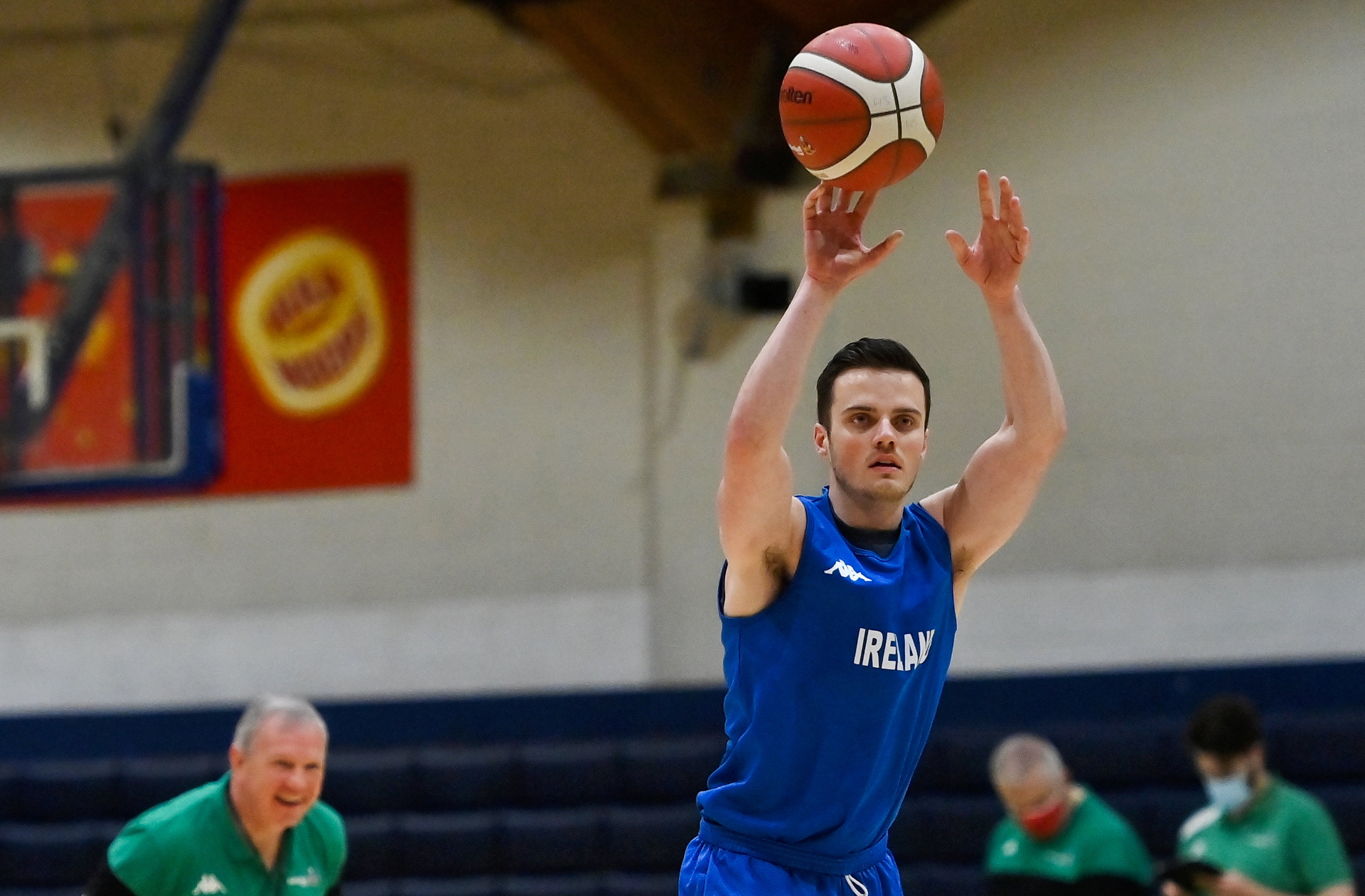 Quinn isn't the only absentee that Fulton has to contend with either, ahead of a trip to Killester. "Paul Dick remains unavailable, as do Liam Pettigrew and Adam Ryan, all through injury. So to be going to Killester, where we don't have a good record, is as tough a challenge as we could face this weekend. We will certainly have to keep improving if we are going to get some wins under our belt. The players are continuing to work hard, both individually and collectively, to try and get back up to speed after a challenging pre-season."
Both Belfast Star and Killester will be seeking their first victory of the season. Killester fell to an 94-88 overtime defeat at the hands of DBS Éanna.
DBS Éanna head coach Darren McGovern was pleased with his team's come-from behind victory against Killester. "The delight at the end was great because we just didn't play well enough in the first half. Our backs firmly against the wall, down 14 (points) mid-way in the 3rd (quarter). But we managed to get it to overtime and push on. We were all delighted afterwards, but we want to wish Tolu Antonio the best, as he had a nasty injury during the game."
Next up is a repeat of the 2020 National Cup final, when they take on Griffith College Templeogue at the National Basketball Arena.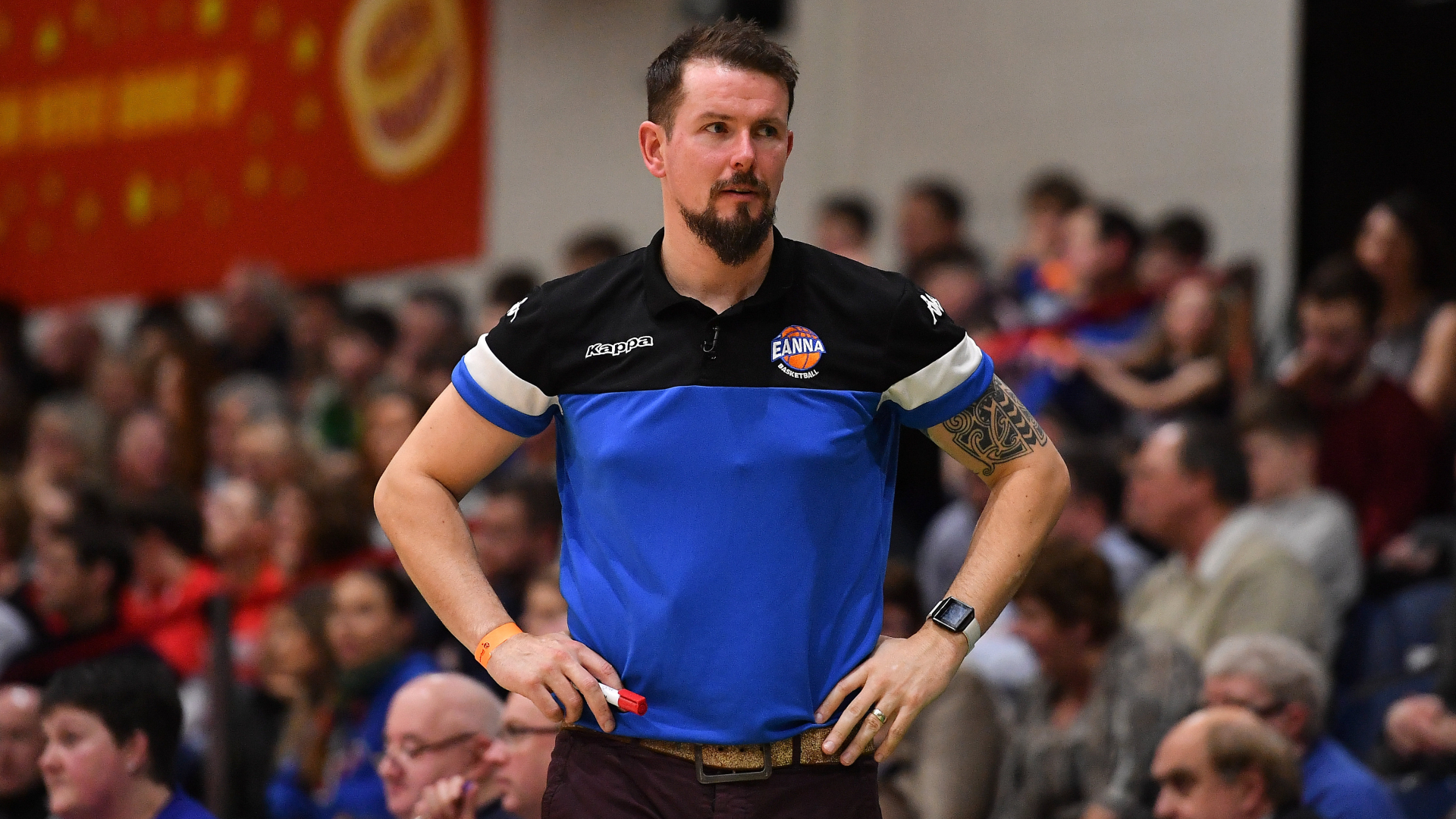 "That's well in the past, thanks for bringing that up! Maybe we can kick on and get a league win, or we just go into the next weekend with another Dublin derby to entertain ourselves with."
"Templeogue will pose a another massive task for us. We've had huge battles in the last two meetings, so we expect nothing less again. (Jason) Killeen and (Lorcan) Murphy is enough to win games alone, never mind all the experience after that combo."
Gareth Winders started his reign as Bright DCU Saints head coach with 84-61 defeat to Griffith College Templeogue, next up is a trip to UCD Marian, who will be buoyed by their opening day win at Belfast Star. "We were happy to get back on the court last weekend and get the first game played. I think every team felt the same way. We will be looking to improve again this weekend against UCD Marian and deliver a good team performance."
Team 360 Financial Killorglin will be seeking their first win, when they host Tradehouse Central Ballincollig. Head coach Declan Wall is eager to get back in front of home fans. "I'm looking forward to playing our first home game of the season on Saturday night. The last few seasons we have a pretty good home record and hopefully we can do same this season. Ballincollig are a strong side, they have brought in a lot of new players, recruited well imports-wise and it will be another tough game for us to start our campaign. We have worked on few things from last weekend and feel we can go out there and give a good account of ourselves. The lads are looking forward to the game and we'll try and get our first win on the board."
Tradehouse Central Ballincollig had a winning start to life in the Super League, with a debut 78-69 victory over C&S Neptune. Head coach Kieran O'Sullivan feels they have a tricky assignment this weekend. "It's our first away fixture in the Super League and it's in one of the most difficult places to perform, going to Killorglin. We are working hard and preparing for it and really looking forward to it."
C&S Neptune face off against NUIG Maree, seeking to bounce back from their day one defeat. Player/coach Colin O'Reilly gave his thoughts. "Looking forward to it. There is still a nice excitement to just be back playing competive basketball. As a staff we couldn't be happier with the workrate and commitment shown from the group and their willingness to dedicate so much time to the club. Saturday brings extra excitement as all first home games do and the hope/plan is to put in a good performance as we continue to build."
NUIG Maree picked up an opening day 70-68 win over Moycullen. Their new head coach, Charlie Crowley, expects a tough outing against C&S Neptune. "It's going to be extremely difficult, going down to Cork is never easy. They're a very well-coached team, they have a terrific coach and player in Colin, so we will have to be at our very best to get anything from the game. But we're more than capable of matching them, if we put in the performance and work hard."
Moycullen host Garvey's Tralee Warriors on Sunday. John Cunningham's side are looking to bounce back from their narrow defeat last time out.
"It was great to get back to competitive action last weekend after such a long break and, I'm proud of the effort we put in. We had a number of looks at the end of the game to win it and the only disappointment was that we didn't make one. It's a tough follow-up for our first home game, with Tralee coming to town, but that brings its own buzz and we'll be ready to go on Sunday", Cunningham said.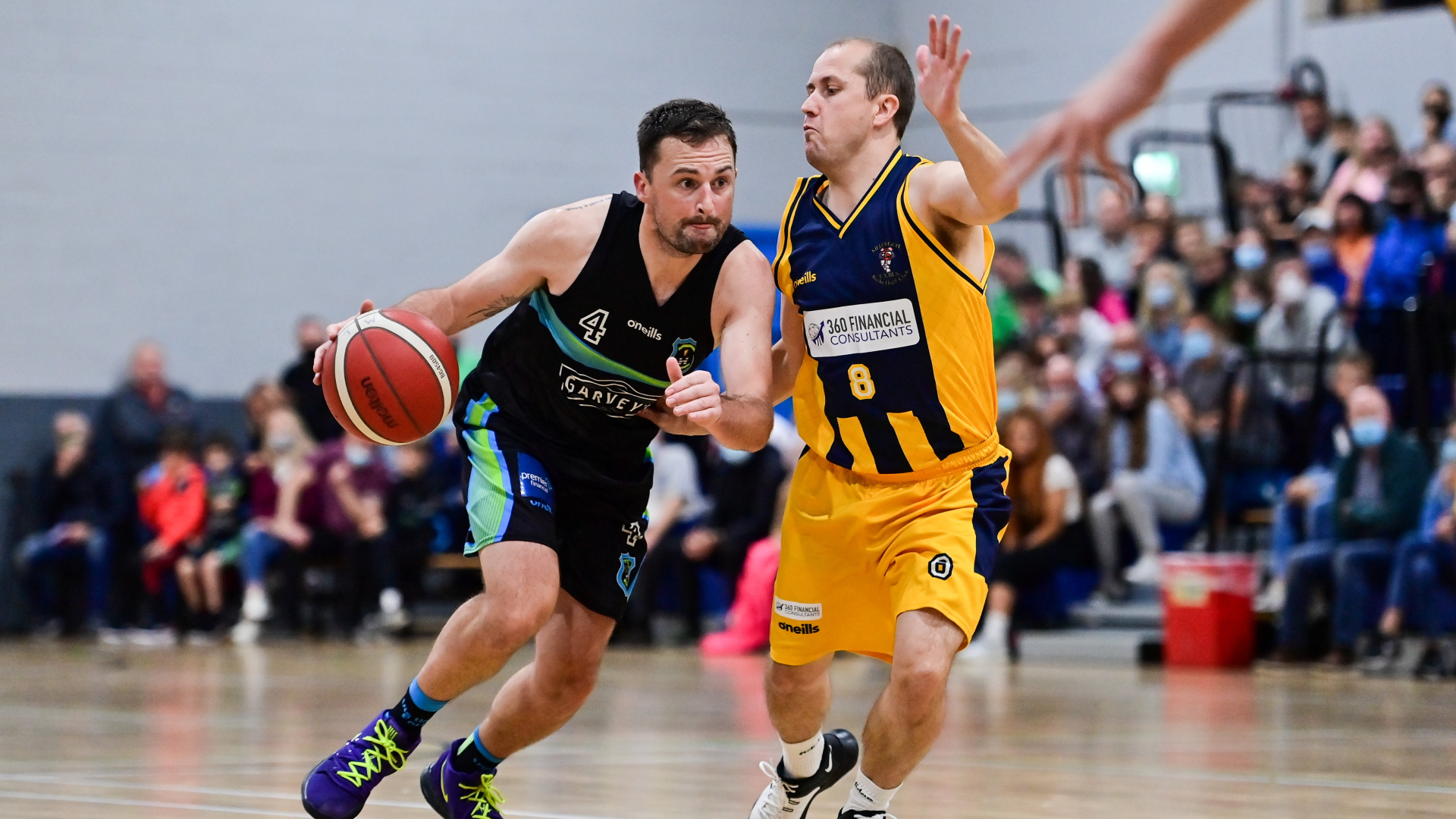 Garvey's Tralee Warriors will be looking to build on their opening day win over Team 360 Financial Killorglin. Head coach John Dowling gave his thoughts ahead of the game "Moycullen have one of the richest traditions in basketball and we always look forward to taking to the floor with them. John (Cunningham) always has his team well organised and well run and it's going to be tough place to get the win, but we're looking forward to the battle."
In the InsureMyVan.ie Division 1, Fr. Mathews play their first game of the season, when they host Scotts Lakers Killarney, while Limerick Sport Eagles, UCC Demons, Drogheda Wolves, Ej Sligo All-Stars, Ulster University, IT Carlow Basketball and Grand Hotel Malahide will all be seeking to build on their opening day victories.
InsureMyVan.ie Super League - Round 2 fixtures
Saturday 16th October
C&S Neptune v NUIG Maree 1830
UCD Marian v Bright DCU Saints 1900
Team 360 Financial Killorglin v Tradehouse Central Ballincollig 1915
Griffith College Templeogue v DBS Éanna 1930
Killester v Belfast Star 1945
Sunday 17th October
Moycullen v Garvey's Tralee Warriors
InsureMyVan.ie Division 1 – Round 2 fixtures
Friday 15th October
Portlaoise Panthers v IT Carlow Basketball 2000
Saturday 16th October
McGowans Tolka Rovers v Drogheda Wolves 1800
Titans v Abbey Seals Dublin Lions 1800
Grand Hotel Malahide v Ulster University 1900
Limerick Sport Eagles v Killarney Cougars 1900
Ej Sligo All-Stars v LYIT Donegal 1930
Fr. Mathews v Scotts Lakers Killarney 1945
Sunday 17th October
UCC Demons v WIT Vikings 1500