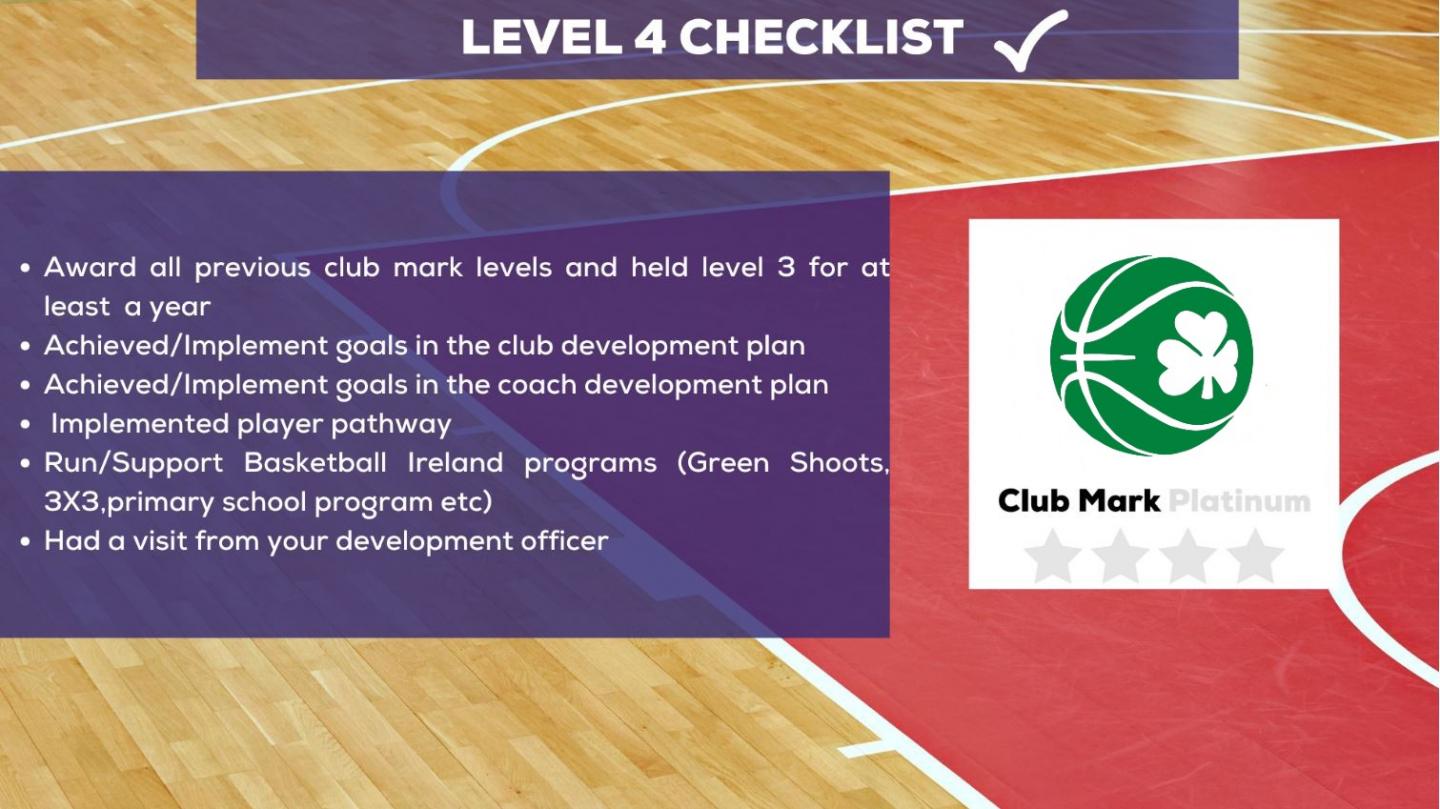 Platinum
There are four levels to the Basketball Ireland Club Mark. Clubs must achieve a pass grade at each level to progress to the next stage.Level 4 is about implementing plans and engaging with basketball initiatives from levels 1-3 over 1-2 years. When this level is reached the Basketball Ireland Platinum Club Mark will be awarded.
Level 4 application form Level 4 adult application form
Please contact Ciaran O'Sullivan at cosullivan@basketballireland.ie and Paul Carr at pcarr@basketballireland.ie with any queries in relation to Level 4 of the Basketball Ireland Club.