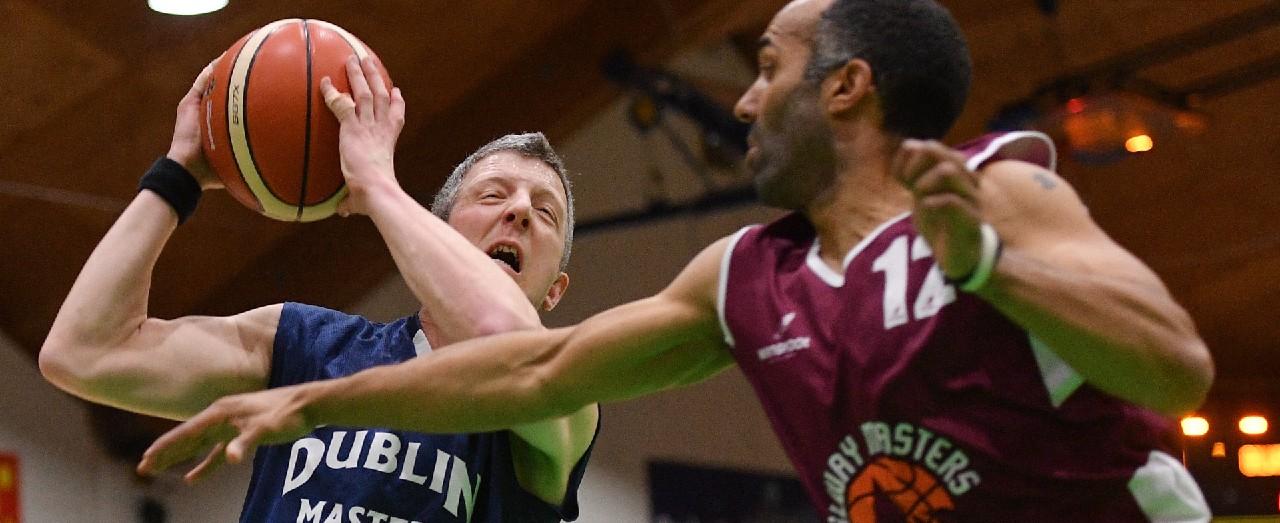 Basketball Ireland is excited to announce the inaugural Masters National Cup competitions for the 2021/22 season
We are now accepting indications of interest from clubs and players to take part.
Originally scheduled to launch in 2020, the Masters National Cup was postponed until this year due to the Covid-19 pandemic.
The competition will consist of 3 age categories in men's and women's; Over 40s, Over 50s, and Over 60s. Those interested, including players not affiliated with clubs, should submit their expressions of interest as soon as possible by emailing masterscups@basketballireland.ie.
Mike Murray, Administrator for Basketball Ireland's Masters, spoke on this news.
"It was very disappointing having to postpone the Masters last year, but we are back up and running again, and we've already had a huge level of interest this year for the competitions. Teams who had previously sent an expression of interest have already been contacted and automatically re-entered into the competition. We also encourage individual players not associated with a team or club who are interested in playing to get in touch and we will help find a team for them to play in. We are also organising shield competitions for sides beaten in the first round, so teams will be guaranteed at least two games."
Details
The new Masters National Cups will be open draw national competitions.
The Masters National Cup competitions will culminate in a weekend of finals at the National Basketball Arena. Dates and Details to be confirmed.
Teams who enter must comprise solely of players resident in the same province.
Players must also be register with Basketball Ireland and have a current BIPIN.
The registration fee will be €20 per Masters player, those with a current BIPIN will not need to re-register.
Those interested in playing in the Masters National Cup must email masterscups@basketballireland.ie.
---
International
Basketball Ireland's EPC ( elite performance committee) has also confirmed its backing for the Irish Masters teams to compete in the FIMBA Championships in Malaga 2022.
Commenting on the decision, Mike Murray welcomed this news.
"I'm delighted with the decision made by the EPC, and that Masters Basketball will get the recognition it deserves. To represent ones country is an honor at any age and now all Irish Masters international teams will enjoy the same status as the other international teams in receiving international caps for their representation".
The Irish Masters will have representation at Over 40s Women & Men, Over 50s Women & Men, Over 60s Men & Over 65s Men.
The next stage of the process will be advertising the coaching and managerial positions for each team and the training schedules will then be developed.