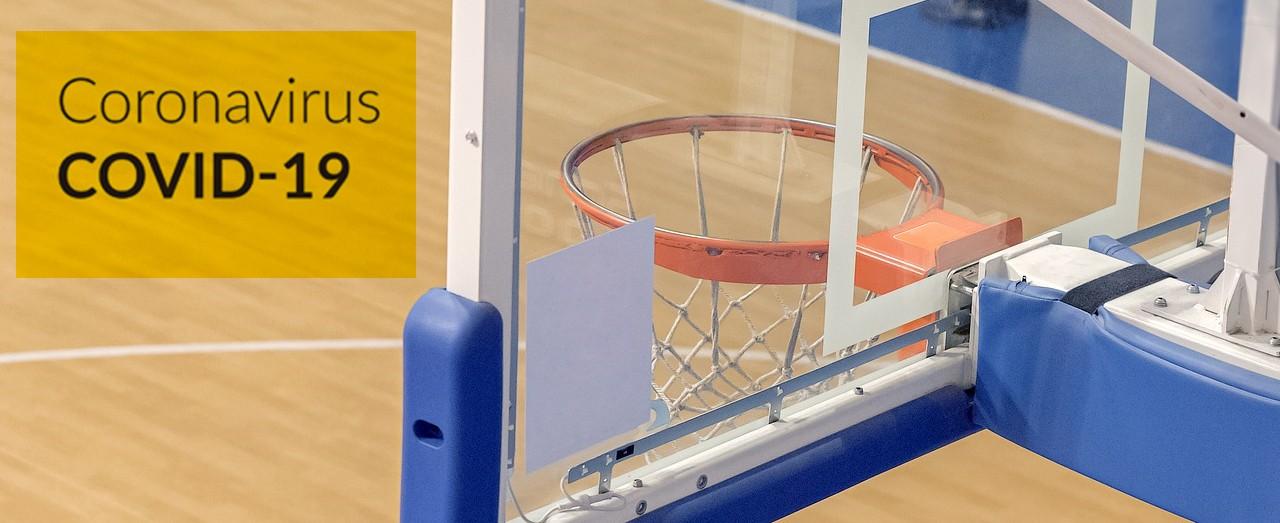 Jul 22 2021
Basketball Ireland issues Return to Play guidelines
No indoor events, training or team activities can take place
Basketball Ireland and its 'Return to Play' group would like to remind the basketball community that the guidelines on indoor sport, issued on July 5th, still remain in place. It means that no indoor events, training or team activities can take place. Only individual training is permitted indoors. All other outdoor guidance has not changed.
Please be advised that any breach of these guidelines and/or government restrictions is a violation of public safety. Any person, team, club, or other found to be in violation will be sanctioned. These rules are for the safety of the entire community.
The basketball community and any venue providing access for "individual training" should be aware that any violation of the government guidance negates the insurance cover and puts our players and community at risk.
Basketball Ireland is in constant dialogue with Sport Ireland and the government, as we put forward our case to return. We are committed to getting back on court and remain hopeful that there will be a further easing of some restrictions in the coming weeks, however this is subject to government regulations and Covid-19 numbers.
Chair of the 'Return to Play' group, Charles Higgins, said: "I'd like to the thank our members for continuing to stay vigilant and paying heed to the government guidelines. We are all keen to get back indoors, but in the meantime we shall take advantage of the great weather – training and playing outdoors. We, as a group, have worked together to get back in the game and we have the opportunity to stay in the game."
The latest guidelines on individual training can be found below and if anyone has any queries they can be directed to the 'Return to Play' group by emailing rtp@basketballireland.ie.


Defining Individual Training - "Pod of One"
To assist, the Expert Group recommends the adoption of the 'pod of one' concept.
'pod of one'

Individual, physically distanced, non-contact activity, completed in a pre-defined area, within a controlled environment and without the sharing of equipment.'

The following additional risk mitigation measures are also recommended for protocol adoption. These measures aim at clearly differencing sporting activity between levels, while also distinguishing the activity from 'traditional exercise' which are not permissible:
Staggered start and finish times combined with appropriate entry, exit and traffic management protocols to limit the interaction of participants at any one time.
Use of the BI COVID App for signing in and checking on symptoms. No entry unless completed and all clear.
Pre-booking of activity is essential.
Reduction in the overall duration of the activity.
Participants arrive ready to train and leave immediately (no changing room or shower use).
Additional signage, hand sanitization stations and deep cleaning implemented.
No equipment sharing in any circumstances.
Activity should take place in a predefined area which is clearly visually marked out and directionally signed.
The space required in this area should reflect the nature and intensity of the activity.
There should be in excess of 2m social distancing between each of the predefined areas.
The cleaning and ventilation of facilities should be conducted in accordance with the government's most recent Work Safely Protocol. High degree of ventilation is needed as per HSE.
A coach/instructor should not work within the 2m social distance rule for a "Pod of One".


Summer camps
Summer camps should adhere to public health measures on organised indoor and outdoor activities as appropriate, applying at the time. Currently outdoor camps can go ahead, but indoor camps are not permitted.

The basketball community have been fantastic in their response to the lockdowns and the restrictions that have come from COVID-19. Please, play safe to stay safe.