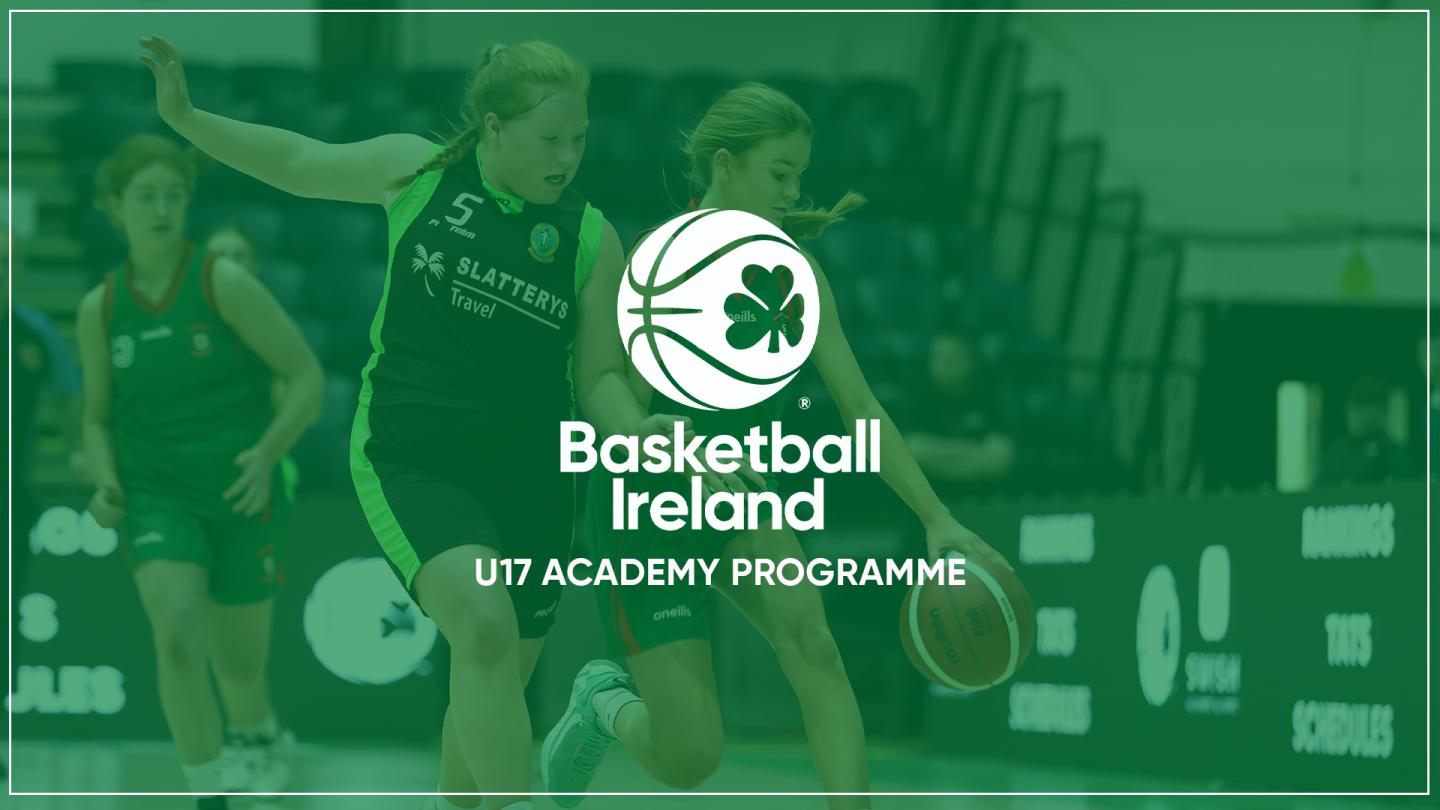 Nov 07 2023
55 players selected for Basketball Ireland U17 Academy Programme
A total of 55 players have been selected to participate in the Basketball Ireland U17 Academy Programme for the upcoming season.
The Basketball Ireland U17 Academy Programme serves as a bridge for boys and girls between U16 and U18 level, allowing them the chance to develop physically, while continuing to receive high level coaching and experience a high-performance environment.
It also keeps them engaged with the Basketball Ireland Player Pathway, with several players in recent years going on to represent Ireland at the FIBA U18 European Championships after a successful year in the system. Basketball Ireland's Head of Development Ciaran O'Sullivan will oversee the delivery of the programme by a team of experienced coaches, Ciaran Kiveney, Jason Barry, Nollaig Cunningham and Elijah Faapito (U17 boys) and Martin McGettrick, Andy Gill and Ger Jago (U17 girls), with two more coaches to be added.
Basketball Ireland's Academy Lead Martin McGettrick said: "The U17 Academy is constantly under review and therefore it's an open-door squad. The coaches in the Basketball Ireland Academy Programme are continuously liaising with the Academy Leads in relation to players around the country. There are also a number of U17 players currently with the U18 squads and this reflects the number of players selected at the moment".
---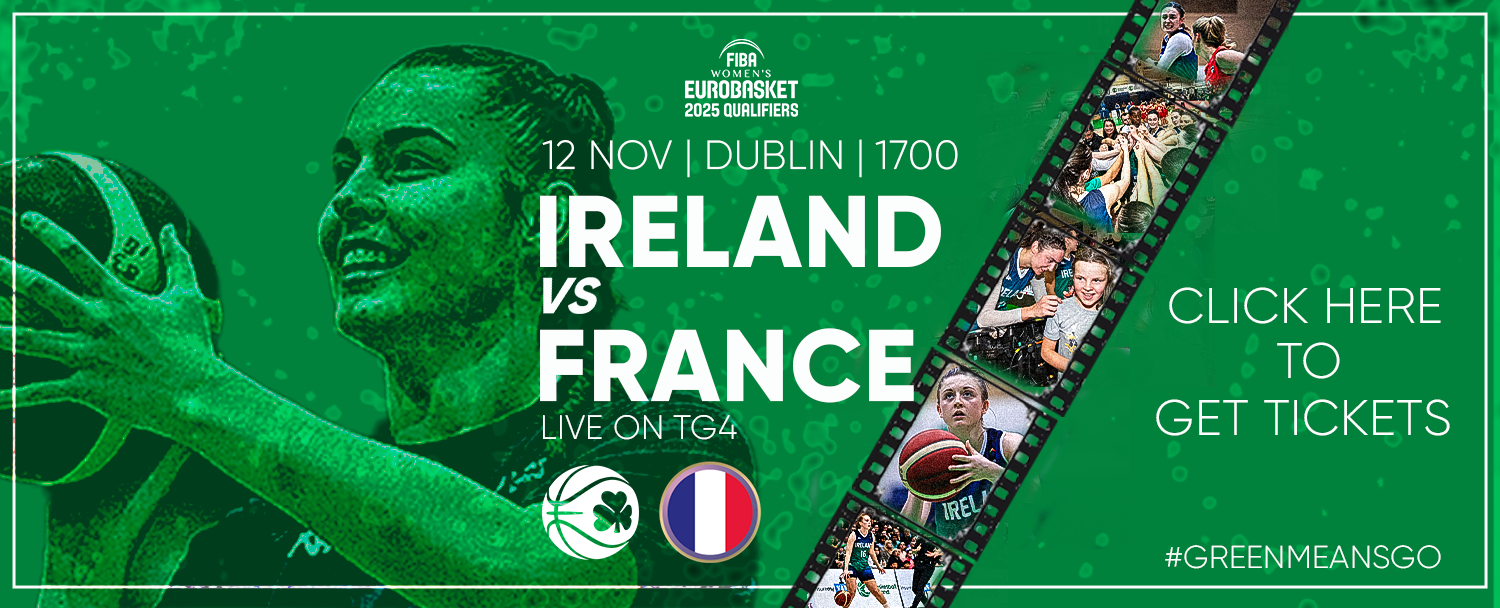 Ireland U17 Women's Academy Selections
| | | | |
| --- | --- | --- | --- |
| First Name | Last Name | Club | Province |
| Aisling | Jordan | Maree BC | Connacht |
| Alanna | Fennell | Oblates BC | Leinster |
| Cadla | Dolan | Ballyshannon 88ers | Ulster |
| Caoimhe | Brophy | Ballyroan Bluestars | Leinster |
| Ceolin | Byrne | Sligo All Stars | Connacht |
| Chloe | Crean | Malahide BC | Leinster |
| Chloe | O'Driscoll | Glanmire BC | Munster |
| Clodagh | Downey | Brunell BC | Munster |
| Farrah | Clack | Dublin Raiders | Leinster |
| Hannah | McGirr | Belfast Star | Ulster |
| Jessica | Ross | Maree BC | Connacht |
| Kate | Burke | Maree BC | Connacht |
| Kayla | McGonagle | Liffey Celtics | Leinster |
| Lauren | Foy | Ballyshannon 88ers | Ulster |
| Layla | Ryan | Oblates BC | Leinster |
| Lilli | Hughes | Douglas Panthers | Munster |
| Lucy | Barry | Limerick Celtics | Munster |
| Lucy | O'Connor | Tralee Magic | Munster |
| Mary Kate | Smith | Glenbeigh Falcons | Munster |
| Mia | McEntee | Dublin Raiders | Leinster |
| Mia | Stanley | Tolka Rovers BC | Leinster |
| Rebecca | Cleary | Templeogue BC | Leinster |
| Sarah | Power | Killester BC | Leinster |
| Sophie | Staunton | Oblates BC | Leinster |
| Tara | Grealy | Meteors BC | Leinster |
| Úna | O'Brien | Tullamore BC | Leinster |
| Zoe | Egan | Malahide BC | Leinster |
Ireland U17 Men's Academy Selections
| | | | |
| --- | --- | --- | --- |
| First Name | Last Name | Club | Province |
| Aaron | Mannion | Athlone | Connacht |
| Adam | Kiwanuka | Crosshaven | Munster |
| Artur | Chololejenko | Tolka rovers | Leinster |
| Billy | Bell | Ballincollig | Munster |
| Cian | Walsh | Moycullen | Connacht |
| David | Osagie | Dundalk Ravens | Leinster |
| Dylan | O Rourke | Neptune BC | Munster |
| Eoin | Cleary | Moycullen BC | Connaught |
| Finn | Moran | Baltinglass Bulldogs | Leinster |
| Franciszek | Chmielecki | Dundalk Ravens | Leinster |
| Grantas | Piekus | North Atlantic Basketball Academy | Leinster |
| John | Broderick | Killester | Leinster |
| Justin | Raheem | Neptune | Munster |
| Kareem | Matonmi | Baltinglass Bulldogs | Leinster |
| Kirill | Yakovlev | Limerick Lions | Munster |
| Lukas | Saltmeris | Drogheda Wolves | Leinster |
| Luke | kavanagh | Portlaoise Panthers | Leinster |
| Marco | Mendoza | Dublin Sonics | Leinster |
| Matiss | Ogle | BC Tauras | Leinster |
| Molua | Mac Seain | Youghal | Munster |
| Oisin | O' Hanlon | Ballincollig BC | Munster |
| Orhi | Imbusch | Limerick Celtics | Munster |
| Reilly | Cummerford | Portlaoise Panthers | Leinster |
| Rian | Keaveney | Streete Warriors | Leinster |
| Ryan | Bell | Eanna | Leinster |
| Stephan | Owede | Titans | Connacht |
| Theo | Quinn | Tolka Rovers | Leinster |
| Valentino | Edobor | Titans | Connacht |