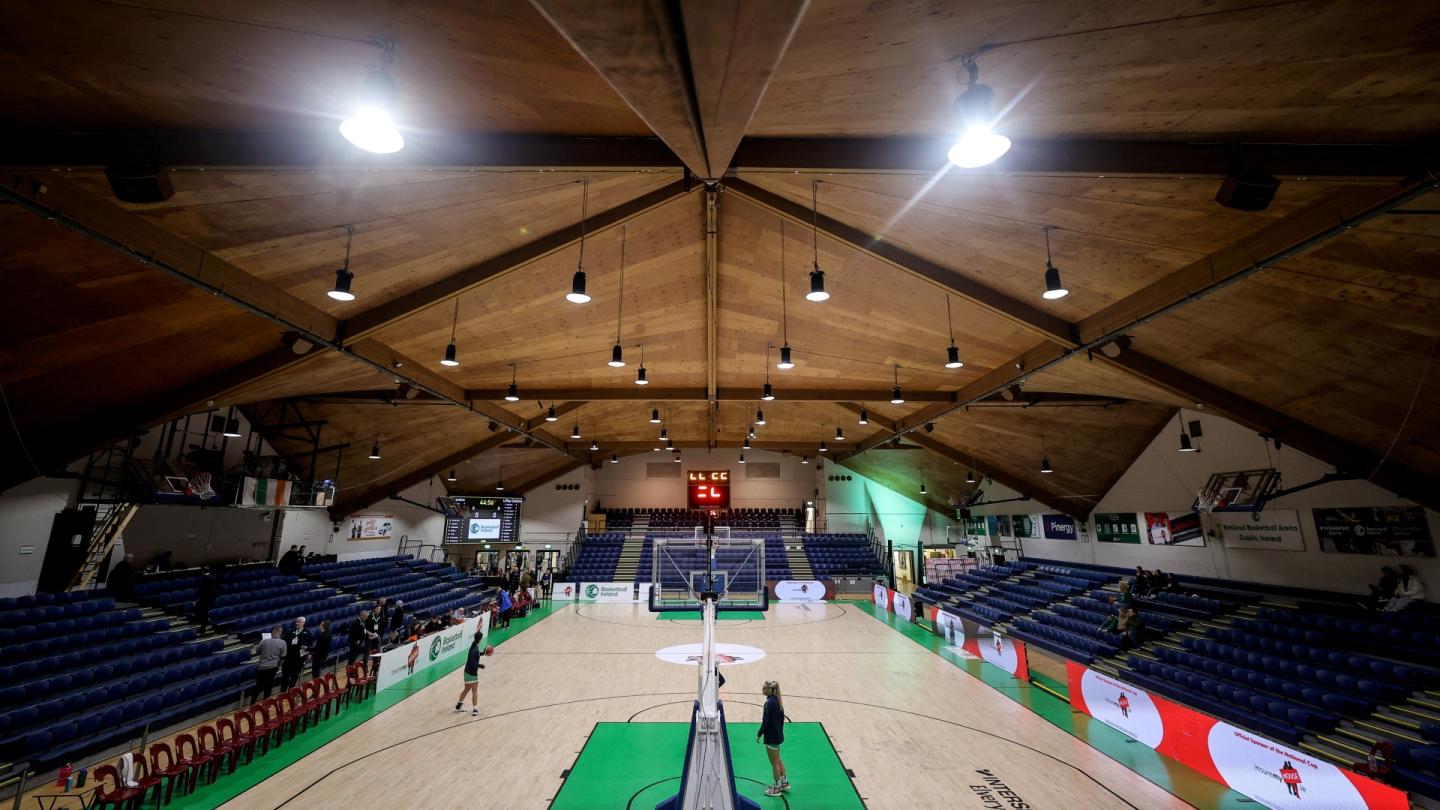 Jan 31 2023
Basketball Ireland partner with IWA-Sport to deliver second Women in Sport Leadership Course
Basketball Ireland will deliver a Women in Sport Leadership Course to 8 members in April and May 2023, following on from last year's successful roll-out of the project. We will partner with IWA-Sport to deliver this highly-rated, award winning, national course.
This course is designed and delivered by experienced consultants Lisa Clancy and Sarah O'Shea, who have worked at the highest levels in Irish sport. They also hold volunteer board positions as Vice President of Paralympics Ireland and Honorary General Secretary of the Olympic Federation Ireland respectively.
This leadership programme has already proved to be hugely successful elsewhere with over 230 female participants spanning over 52 sporting bodies, creating a strong network of female leaders. Participants have included club members, athletes, coaches, volunteers, board members and support personnel from a variety of backgrounds and all ages within clubs and National Governing Bodies. Basketball Ireland are delighted to be in a position to offer this course to eight women involved in various roles within basketball on the island of Ireland.
The aim of the Basketball Ireland's Women In Sport Leadership Programme is to provide training, guidance, and expertise to support women to thrive in leadership positions in sport. It will give women across the island the opportunity to learn additional skills, increase their confidence and build networks across sports.
Last year Basketball Ireland and IWA Sport ran an extremely successful Women in Leadership course, with one participant having this to say "As the weeks went on, I enjoyed the connection with the other women on the course. I learned a lot from the course content but also from the other women on the course".
The programme is specifically designed for female leaders over the age of 18, working or volunteering within sport (committee members, officials, volunteers, coaches etc.), but it is also suitable for women that are involved in sport and want to now pursue a position of leadership.
The course is designed to be an enjoyable experience for participants to learn in a relaxed supportive environment and build a network into the future. It is a practical interactive course delivered over zoom and in person with participants expected to fully engage during the sessions and in various breakout groups as part of their learning experience.
The Basketball Ireland Women In Sport Leadership Programme will be delivered through a mix of online sessions on Wednesday 19th and 26th of April and the 3rd, 10th, 17th of May from 19:00-20:30 and an in-person day on the 20th of May.
Participants must commit to attending all sessions to participate in the programme.
How to apply:
Applications can made here.
Deadline for applications to be submitted will be Friday 10th of March at 5pm. Please note that places get booked up quickly.
Places on the course are limited to 8 and all applications received by the closing date will be reviewed based on the content of the application by the Grants and Participation manager within Basketball Ireland to select the successful nominees for September 2022.
Topics on the course will include:
Leadership
Values
Networking and Collaboration
Challenging Situations and Resilience
Conflict
Crisis Management
Communications and Developing Your Personal Brand
Influence and Change
Research and Governance.
Participants will also receive a one-on-one coaching session and support in producing their own Personal Development Plan. Modules will also include inputs from external speakers at national and local level relating their own personal leadership experiences.
For any questions or further information required you can email Paul Carr at pcarr@ireland.basketball