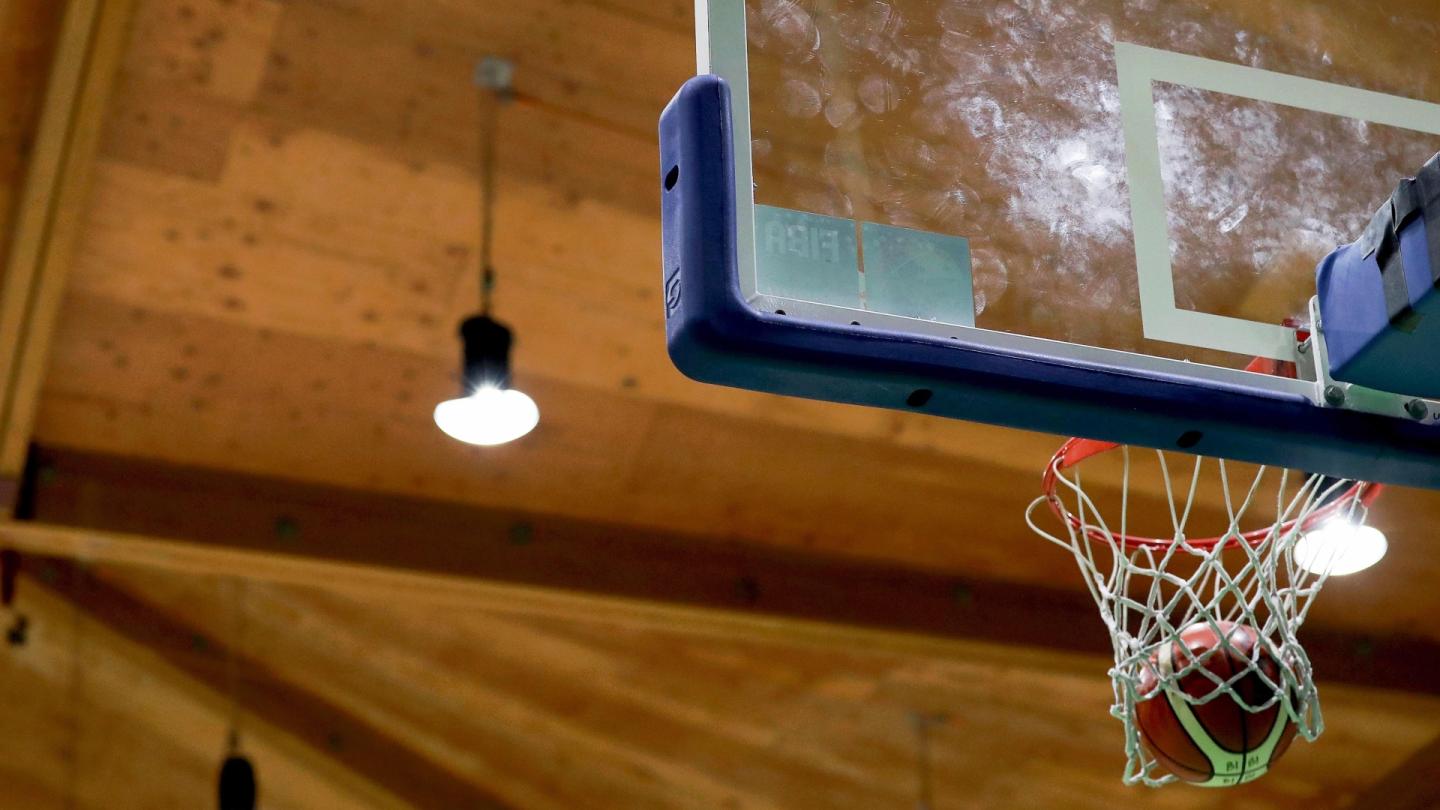 May 05 2023
BIPPS Minor 'A' fixtures and results 2023
The BIPPS Minor 'A' Schools finals take place in the University of Limerick Sports Arena this weekend.
It brings together 16 boys and 16 girls teams who secured their place through regional competitions earlier this year. The participants will now play in the All-Ireland series throughout Saturday and Sunday, culminating in the final on Sunday evening.
St. Malachy's Belfast and St. Joseph's 'Bish', along with Mercy Mounthawk and Presentation Bray will be hoping to go deep into the tournament in the boys section, with Pres Killarney, Calasanctius Oranmore, Malahide CS and Colaiste Choilm Ballincollig planning on bringing their strong showing in the regional league competitions to the finals.
Games start at 9am on Saturday with the All-Ireland Cup and All-Ireland Plate finals on Sunday afternoon.
Supporters are welcome to attend free of charge.
FIXTURES & RESULTS
BIPPS Minor 'A' Boys Groups
| | | | |
| --- | --- | --- | --- |
| BOYS POOL A | BOYS POOL B | BOYS POOL C | BOYS POOL D |
| Presentation College, Bray | St. Joseph's Patrician 'The Bish' Galway | St. Vincent's Castleknock, Dublin | Castleisland Community College, Kerry |
| Colaiste Iognaid 'Jes' Galway | St. Mary's CBS 'The Green' Tralee, Co. Kerry | Mercy Mounthawk, Tralee | Calasanctius College, Oranmore |
| Colaiste Muire Crosshaven | Abbey Vocational School, Donegal Town | St. Mary's CBS, Portlaoise | Skibbereen Community School, Cork |
| St. Malachy's College, Belfast | Malahide Community School, Dublin | Patrician Academy, Mallow | Adamstown Community College, Dublin |
BIPPS Minor 'A' Girls Groups
| | | | |
| --- | --- | --- | --- |
| GIRLS POOL A | GIRLS POOL B | GIRLS POOL C | GIRLS POOL D |
| Malahide CS, Dublin | St. Mary's Secondary School, Mallow | Scoil Chriost Ri, Portlaoise | St. Brigid's (Presentation) Killarney |
| Castleisland Community College, Kerry | St. Mary's Naas | Salerno Secondary School, Galway | Calasanctius College, Oranmore |
| Virginia College, Cavan | Holy Faith Clontarf, Dublin | Abbey Vocational School, Donegal | Colaiste Choilm, Ballincollig |
| St. Aloysius College, Carrigtwohill | Crescent Comprehensive, Limerick | Our Lady's School, Templeogue | Mount Sackville, Dublin |
Saturday | University of Limerick | Court 1
| | | | |
| --- | --- | --- | --- |
| Time | HOME | | AWAY |
| 09:00 | Pres Bray | v | Colaiste Iognaid |
| 10:00 | Malahide CS | v | Castleisland CC |
| 11:00 | Colaiste Muire | v | St. Malachy's |
| 12:00 | Virginia College | v | St. Aloysius College |
| 13:00 | Pres Bray | v | St. Malachy's |
| 14:00 | Malahide CS | v | St. Aloysius College |
| 15:00 | Colaiste Iognaid | v | Colaiste Muire |
| 16:00 | Castleisland CC | v | Virginia College |
| 17:00 | Pres Bray | v | Colaiste Muire |
| 18:00 | Malahide CS | v | Virginia College |
| 19:00 | Colaiste Iognaid | v | St. Malachy's |
| 20:00 | Castleisland CC | v | St. Aloysius College |
Saturday | University of Limerick | Court 2
| | | | |
| --- | --- | --- | --- |
| Time | HOME | | AWAY |
| 09:00 | St. Joseph's 'Bish' | v | CBS 'The Green' |
| 10:00 | St. Mary's Mallow | v | St. Mary's Naas |
| 11:00 | AVS Donegal | v | Malahide CS |
| 12:00 | Holy Faith Clontarf | v | Crescent Comp |
| 13:00 | St. Joseph's 'Bish' | v | Malahide CS |
| 14:00 | St. Mary's Mallow | v | Crescent Comp |
| 15:00 | CBS 'The Green' | v | AVS Donegal |
| 16:00 | St. Mary's Naas | v | Holy Faith Clontarf |
| 17:00 | St. Joseph's 'Bish' | v | AVS Donegal |
| 18:00 | St. Mary's Mallow | v | Holy Faith Clontarf |
| 19:00 | CBS 'The Green' | v | Malahide CS |
| 20:00 | St. Mary's Naas | v | Crescent Comp |
Saturday | University of Limerick | Court 3
| | | | |
| --- | --- | --- | --- |
| Time | HOME | | AWAY |
| 09:00 | St. Vincent's | v | Mercy Mounthawk |
| 10:00 | SCR Portlaoise | v | Salerno SS |
| 11:00 | St. Mary's CBS | v | Patrician Academy |
| 12:00 | AVS Donegal | v | Our Lady's |
| 13:00 | St. Vincent's | v | Patrician Academy |
| 14:00 | SCR Portlaoise | v | Our Lady's |
| 15:00 | Mercy Mounthawk | v | St. Mary's CBS |
| 16:00 | Salerno SS | v | AVS Donegal |
| 17:00 | St. Vincent's | v | St. Mary's CBS |
| 18:00 | SCR Portlaoise | v | AVS Donegal |
| 19:00 | Mercy Mounthak | v | Patrician Academy |
| 20:00 | Salerno SS | v | Our Lady's |
Saturday | University of Limerick | Court 4
| | | | |
| --- | --- | --- | --- |
| Time | HOME | | AWAY |
| 09:00 | Castleisland C.C. | v | Calasanctius College |
| 10:00 | Pres Killarney | v | Calasanctius College |
| 11:00 | Skibbereen CS | v | Adamstown CC |
| 12:00 | Colaiste Choilm | v | Mount Sackville |
| 13:00 | Castleisland CC | v | Adamstown CC |
| 14:00 | Pres Killarney | v | Mount Sackville |
| 15:00 | Calasanctius College | v | Skibbereen CS |
| 16:00 | Calasanctius College | v | Colaiste Choilm |
| 17:00 | Castleisland CC | v | Skibbereen CS |
| 18:00 | Pres Killarney | v | Colaiste Choilm |
| 19:00 | Calasanctius College | v | Adamstown CC |
| 20:00 | Calasanctius College | v | Mount Sackville |
Sunday | University of Limerick | Court 1
| | | | |
| --- | --- | --- | --- |
| Time | HOME | | AWAY |
| 09:00 (GIRLS PLATE) | QF1 | v | QF1 |
| 10:00 (BOYS PLATE) | QF1 | v | QF1 |
| 11:00 (GIRLS CUP) | QF1 | v | QF1 |
| 12:00 (BOYS CUP) | QF1 | v | QF1 |
| 13:00 (BOYS PLATE) | SF1 | v | SF1 |
| 14:00 (BOYS CUP) | SF1 | v | SF1 |
| 15:30 (BOY CUP) | FINAL | v | FINAL |
Sunday | University of Limerick | Court 2
| | | | |
| --- | --- | --- | --- |
| Time | HOME | | AWAY |
| 09:00 (GIRLS PLATE) | QF2 | v | QF2 |
| 10:00 (BOYS PLATE) | QF2 | v | QF2 |
| 11:00 (GIRLS CUP) | QF2 | v | QF2 |
| 12:00 (BOYS CUP) | QF2 | v | QF2 |
| 13:00 (GIRLS PLATE) | SF1 | v | SF1 |
| 14:00 (GIRLS CUP) | SF1 | v | SF1 |
| 15:30 (GIRLS CUP) | FINAL | v | FINAL |
Sunday | University of Limerick | Court 3
| | | | |
| --- | --- | --- | --- |
| Time | HOME | | AWAY |
| 09:00 (GIRLS PLATE) | QF3 | v | QF3 |
| 10:00 (BOYS PLATE) | QF3 | v | QF3 |
| 11:00 (GIRLS CUP) | QF3 | v | QF3 |
| 12:00 (BOYS CUP) | QF3 | v | QF3 |
| 13:00 (BOYS PLATE) | SF2 | v | SF2 |
| 14:00 (BOYS CUP) | SF2 | v | SF2 |
| 15:00 (BOYS PLATE) | FINAL | v | FINAL |
Sunday | University of Limerick | Court 4
| | | | |
| --- | --- | --- | --- |
| Time | HOME | | AWAY |
| 09:00 (GIRLS PLATE) | QF4 | v | QF4 |
| 10:00 (BOYS PLATE) | QF4 | v | QF4 |
| 11:00 (GIRLS CUP) | QF4 | v | QF4 |
| 12:00 (BOYS CUP) | QF4 | v | QF4 |
| 13:00 (GIRLS PLATE) | SF2 | v | SF2 |
| 14:00 (GIRLS CUP) | SF2 | v | SF2 |
| 15:00 (GIRLS PLATE) | FINAL | v | FINAL |