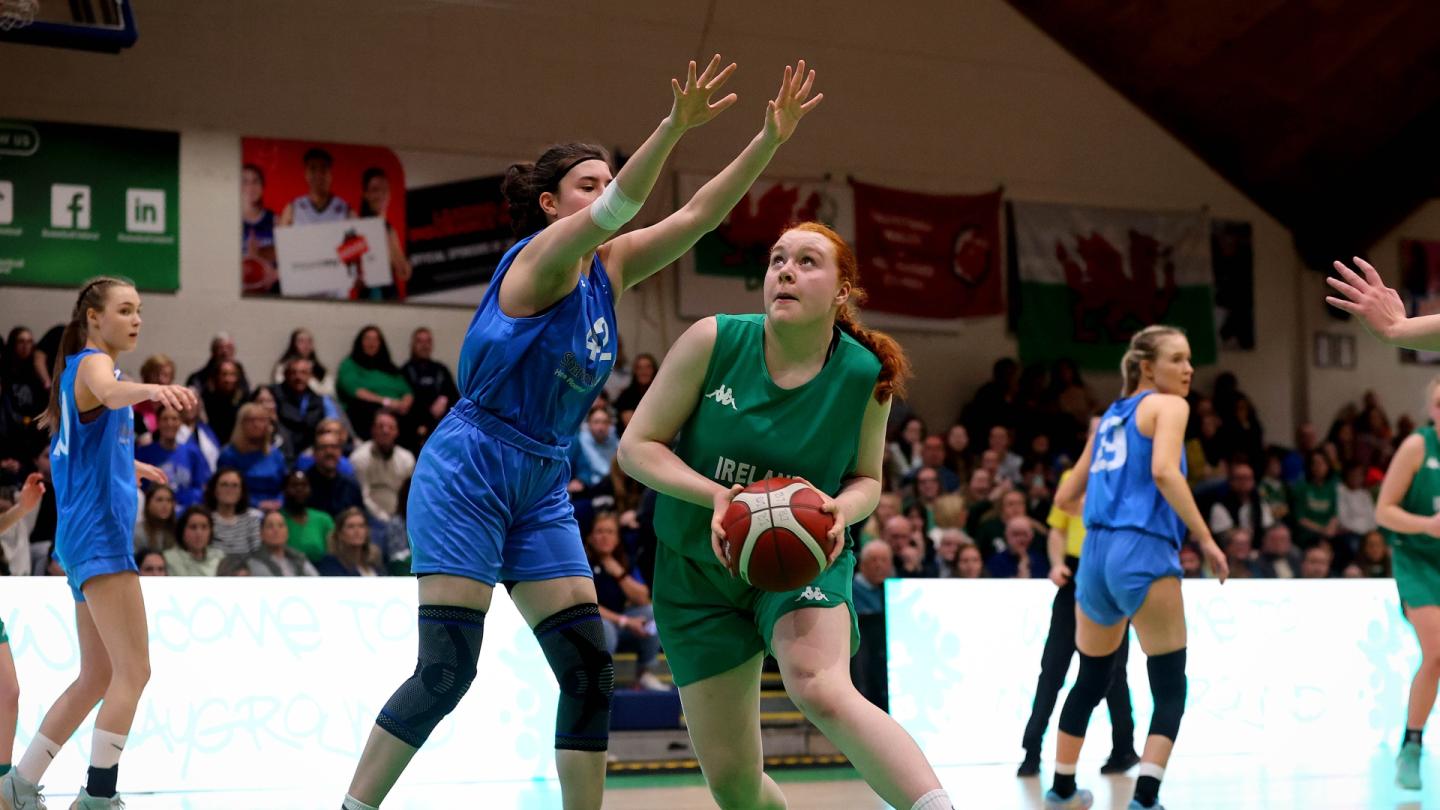 May 09 2023
Ireland U16 women's head coach Mullally names final 12 for FIBA European Championship
Ireland U16 women's head coach Laura Mullally has named her final 12-person squad ahead of the FIBA U16 Women's European Championship, which takes place in Montenegro from August 10th-19th.
There is one player with previous FIBA European Championship experience – Ciara Brogan. The Liffey Celtics forward played seven times at last season's U16 tournament. There four representatives from Dublin-based Meteors - Andrea Chrislyn Jude, Kira Lynch, Ríodhna McGrath and Helena Keane. Keane is named as co-captain alongside Faye McDonnell, of Kilkenny Stars. McDonnell is one of two Kilkenny Stars players named in the squad, with Kaitlyn Summers also securing a spot.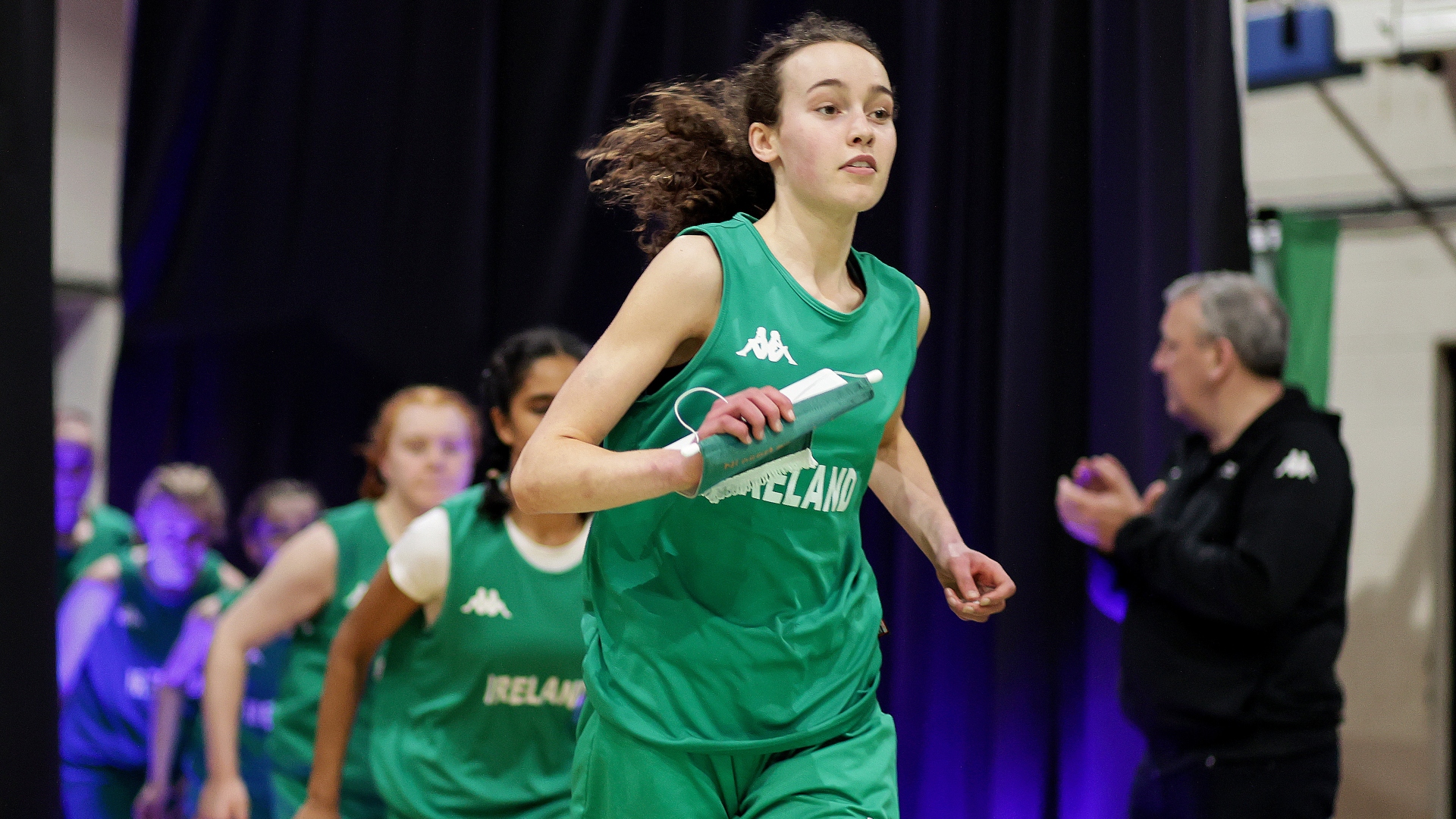 Helena Keane leads out Ireland at the recent Four Nations at the National Basketball Arena.
There is one American based player, Sidney Quinn, who plays for Gill St. Bernard's in New Jersey. Also getting the nod are Aoibheann Donnelly (Belfast Star), Francesca Kyamagero (Cobh), Sophie Staunton (Oblate) and Úna O'Brien (Tullamore).
Ireland's U16 women, who finished runner's up in the Four Nations last month, will face Sweden, Bulgaria and Montenegro in their FIBA U16 Women's European Championship group.
Head coach Mullally said: "We have had an incredible journey together, every young lady during her time with the extended squad contributed to our betterment and improvement as a programme. It is of course the most difficult part of the job to make team selections - at this point we are splitting hairs. However, our staff is excited for the potential of this group of young ladies. The women are stepping up as leaders and as basketball players, showing a continued commitment to being dedicated to individually and collectively achieving our goals. We know we have a big task at hand in continuing our preparation for the FIBA European Championship, but we are excited to work."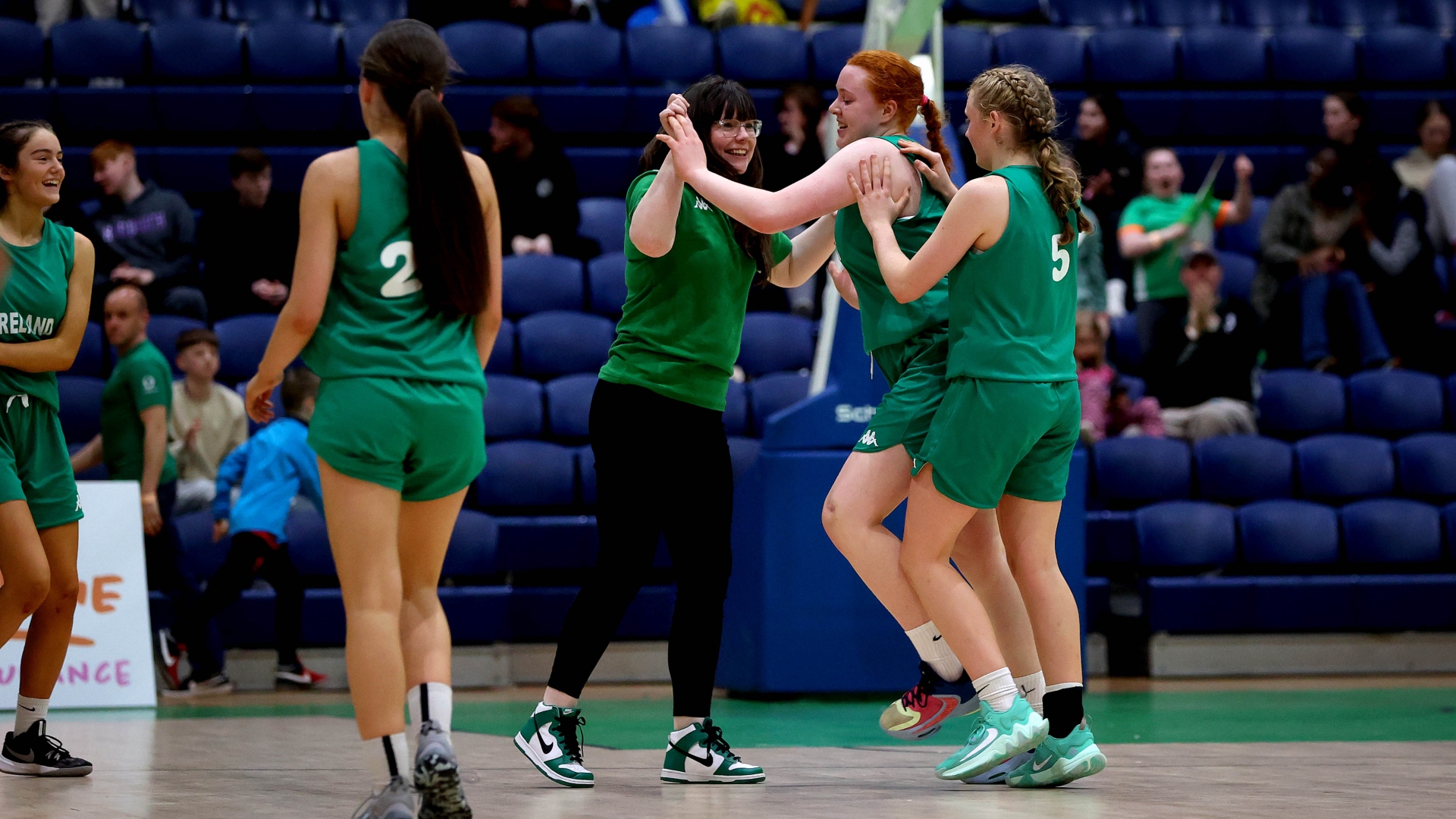 Ireland head coach Laura Mullally celebrating with co-captain Faye McDonnell. 
---
Ireland U16 Women's squad:
Andrea Chrislyn Jude (Meteors) Aoibheann Donnelly (Belfast Star), Ciara Brogan (Liffey Celtics), Faye McDonnell (Kilkenny Stars), Francesca Kyamagero (Cobh), Helena Keane (Meteors), Kaitlyn Summers (Kilkenny Stars), Kira Lynch (Meteors), Ríodhna McGrath (Meteors), Sidney Quinn (Gill St Bernard's, New Jersey), Sophie Staunton (Oblate), Úna O'Brien (Tullamore BC)