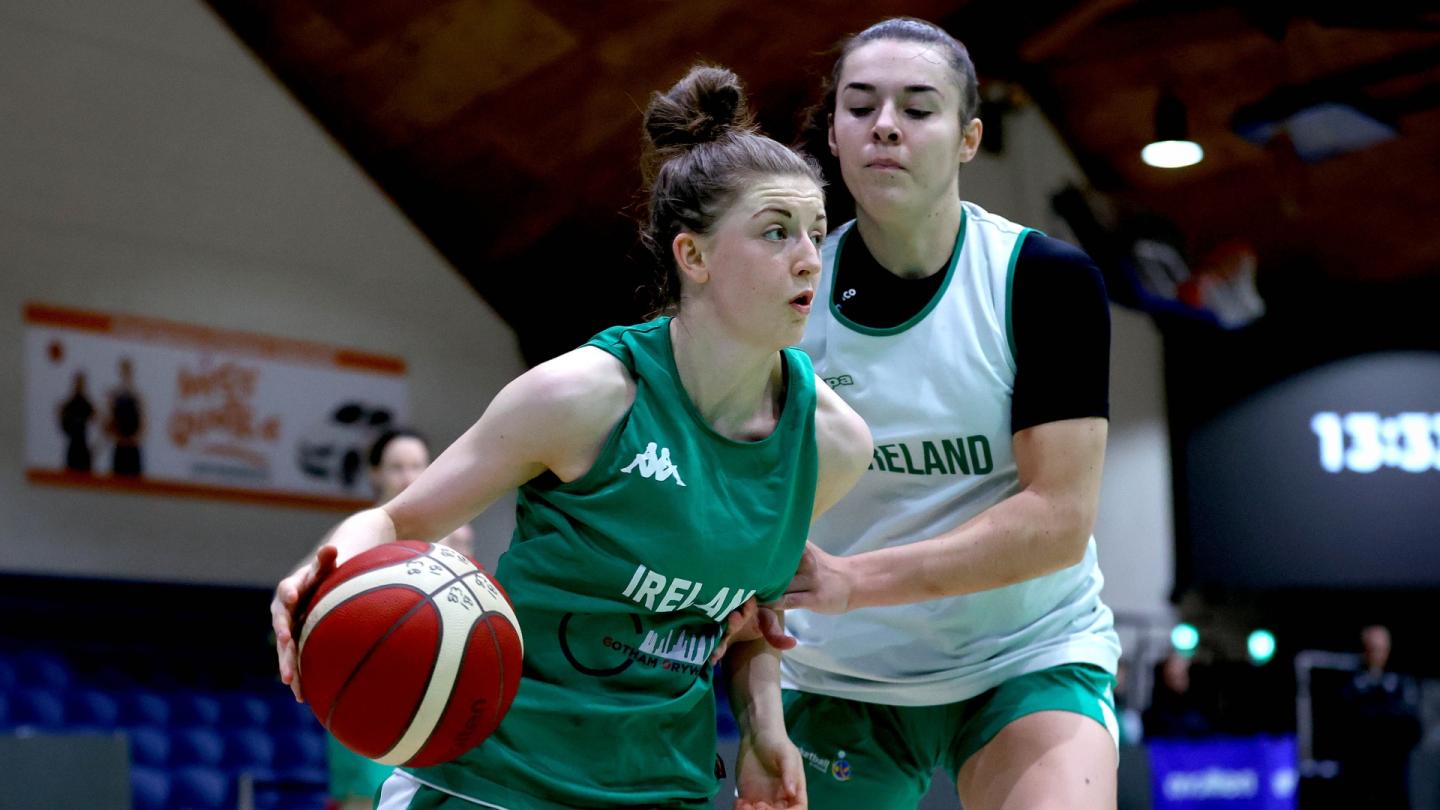 Nov 27 2022
Ireland v The Netherlands - All You Need To Know
Ireland play The Netherlands in their third FIBA Women's EuroBasket 2023 Qualifier today at 5:15pm. It takes place at The National Basketball Arena, with live coverage on TG4 starting at 1700.
THE STORY SO FAR
Ireland began their campaign in November 2021, facing the Dutch in Amsterdam. That game finished in an 82-60 defeat for James Weldon's team. An encouraging performance for a squad stepping up to a new level of competitive basketball. Three days later, we welcomed the Czech Republic to Dublin in what ultimately was a second defeat for the team at the National Basketball Arena. That leaves our record at 0-2 with two games remaining.
Claire Melia has been Ireland's most effective scorer in qualifying, averaging 13-points, 7-rebounds and 4-assists to date. Dayna Finn and Edel Thornton have been equally impressive. Finn is averaging 6-rebounds with an efficiency rating of 9.5. Thornton has 9.5 ppg to go with 4-assists per game.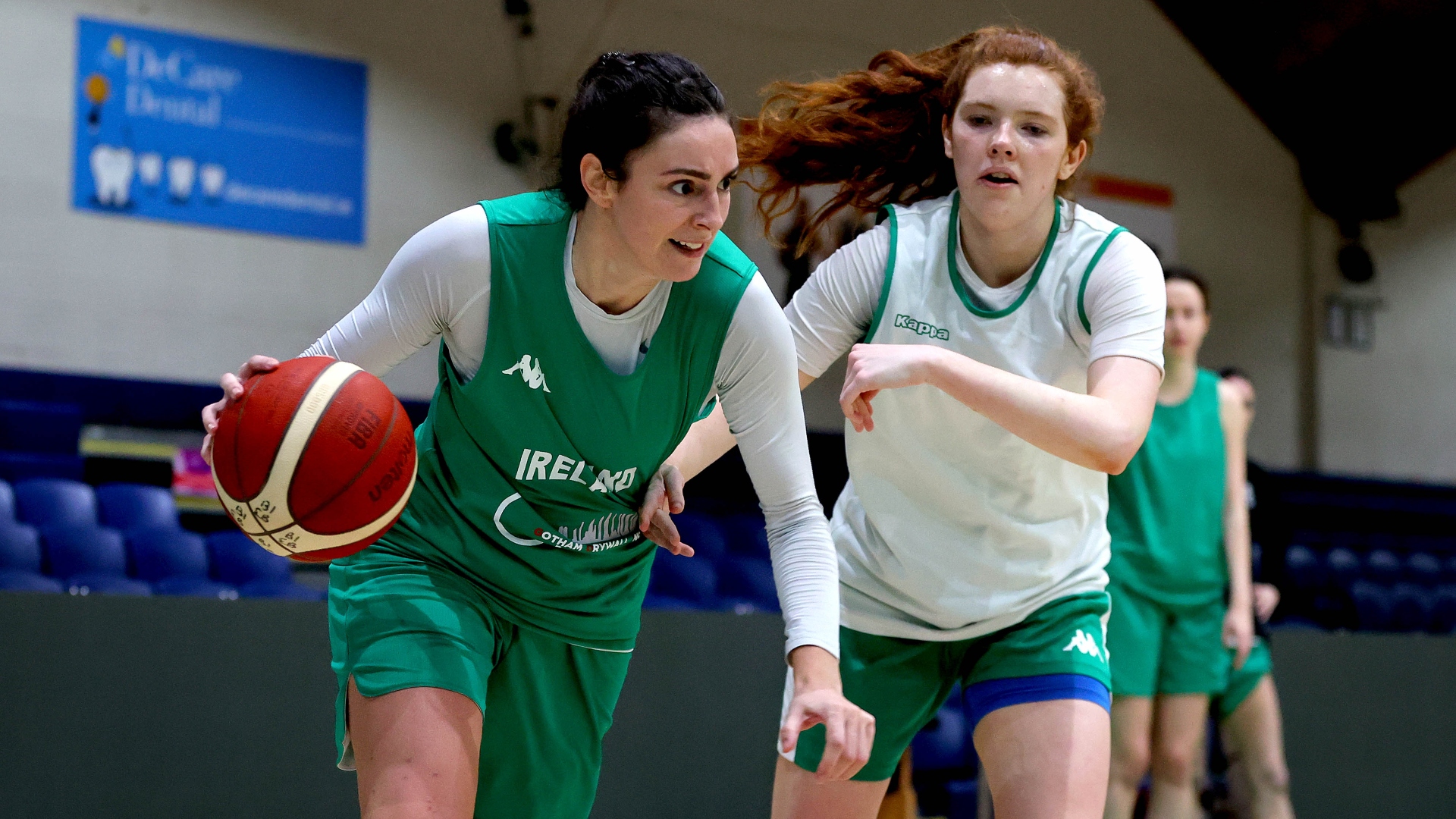 PERMUTATIONS
Group I was reduced to three teams following the removal of Belarus from the group by the FIBA Europe Executive Committee. The team who finishes top of the group standings will advance to the FIBA Women's EuroBasket 2023.
Ireland are currently 3rd in the standings and must win both remaining games against The Netherlands today and Czech Republic on February 9th, 2023, to stay in contention to qualify for the tournament.

DOWNLOAD YOUR MATCH PROGRAMME
Click the following image to get your match programme.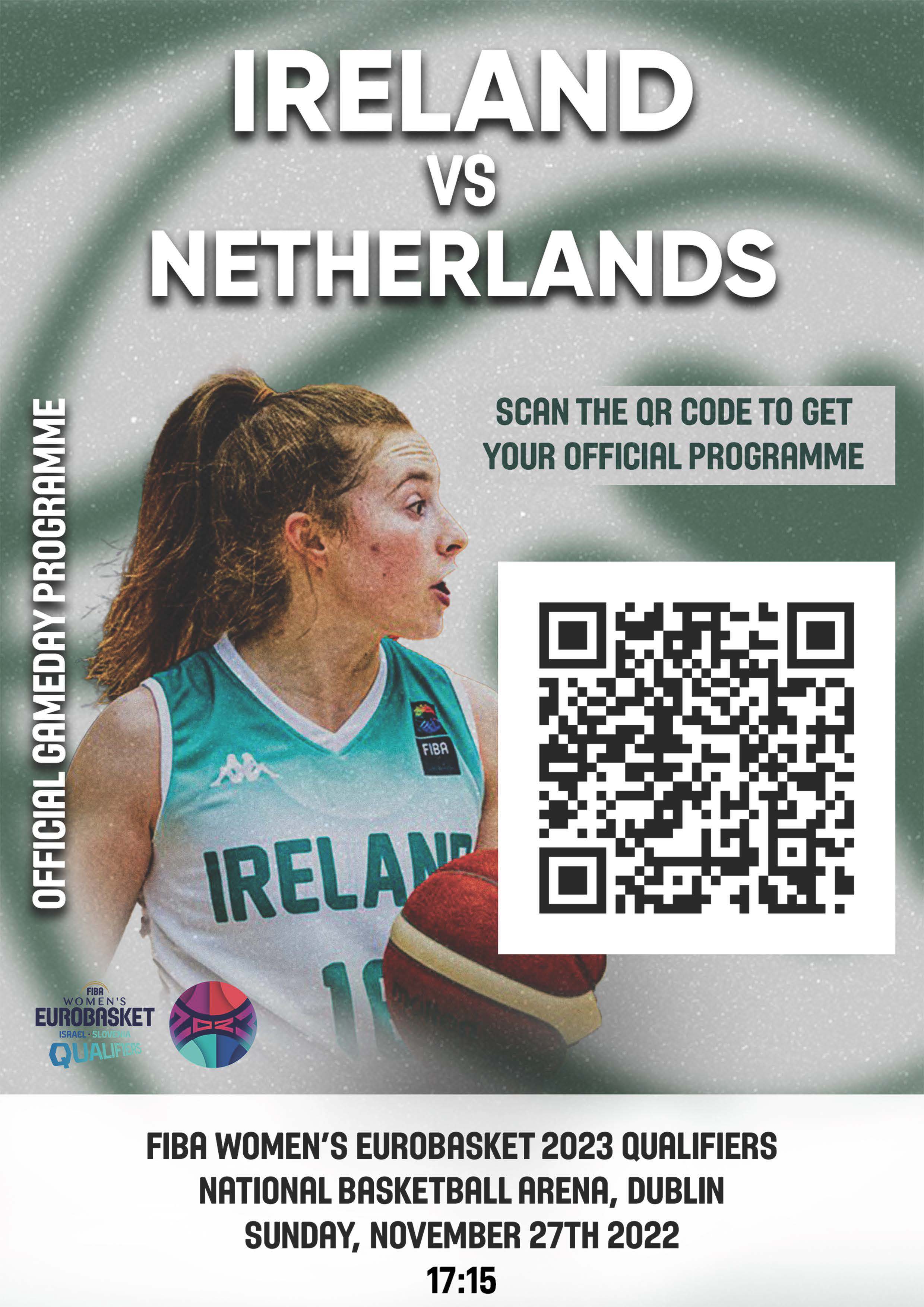 SQUAD NEWS
Ciara Bracken and Sarah Hickey will make their Ireland debuts today if they feature against The Netherlands. Bridget Herlihy is in line for her FIBA EuroBasket debut, having featured in the Gotham Drywall Series against Estonia and Portugal in August. Orla O'Reilly is back in the fold following a 13-year absence from international 5v5 play.
Sorcha Tiernan and Hannah Thornton both return to the roster having missed the August games through injury and personal commitments respectively.
---
IRELAND WOMEN'S TEAM ROSTER
Ciara Bracken (Leixlip Amenities Liffey Celtics)*, Michelle Clarke (Killester), Dayna Finn (Trinity Meteors), Bridget Herlihy (Mark Basket Marbo Kinna, Sweden), Sarah Hickey (Waterford Wildcats)*, Rachel Huijsdens (DCU Mercy), Claire Melia (Trinity Meteors), Áine O'Connor (Leixlip Amenities Liffey Celtics), Orla O'Reilly (Waverly Falcons, Australia), Edel Thornton (Singleton SuperValu Brunell) (captain), Hannah Thornton (DCU Mercy), Sorcha Tiernan (Leixlip Amenities Liffey Celtics).
STANDBY LIST
Mia Furlong (The Address UCC Glanmire), Kate Hickey (Waterford Wildcats), Sarah Kenny (Trinity Meteors) Kara McCleane (University of Galway Mystics), Maeve Phelan (DCU Mercy).