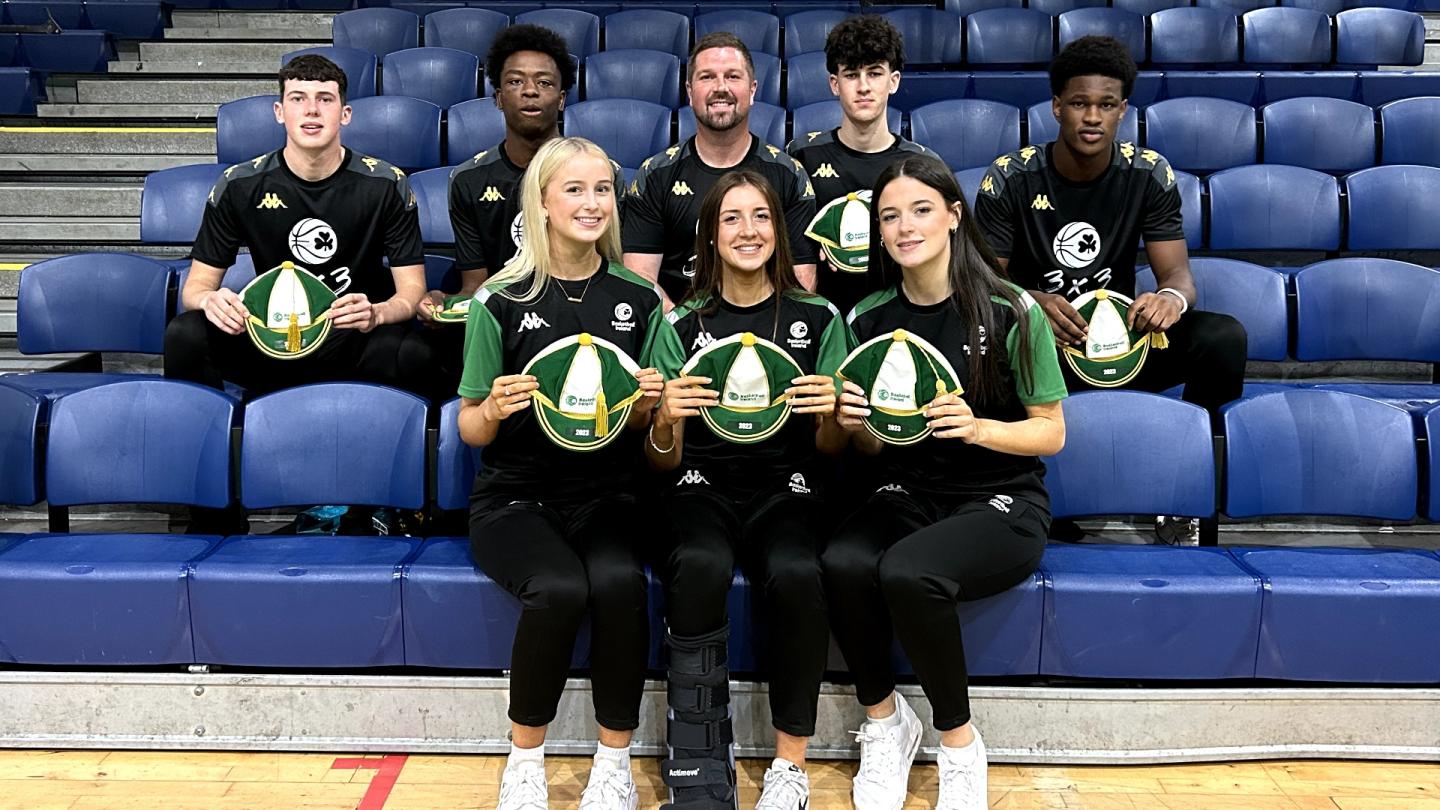 Sep 02 2023
Gallery: Players and coaches recognised at Basketball Ireland International Caps Ceremony
Basketball Ireland welcomed players, staff, family and friends to the National Basketball Arena this morning, as those who represented their country throughout the year were presented with their official caps.
Representatives from the Ireland U16, U18 and U20 teams that competed at the FIBA European Championships in July and August were present, as well as members of the Ireland U17 3x3 team who played in a series of FIBA Europe Cup Qualifying events.
Ireland senior women's captain Edel Thornton was on hand to make the presentations alongside Basketball Ireland President PJ Reidy, following a short address from CEO John Feehan. Thornton also addressed the players on stage before the ceremony began.
Players and families can access individual hi-resolution photos here.
VIEW GALLERY