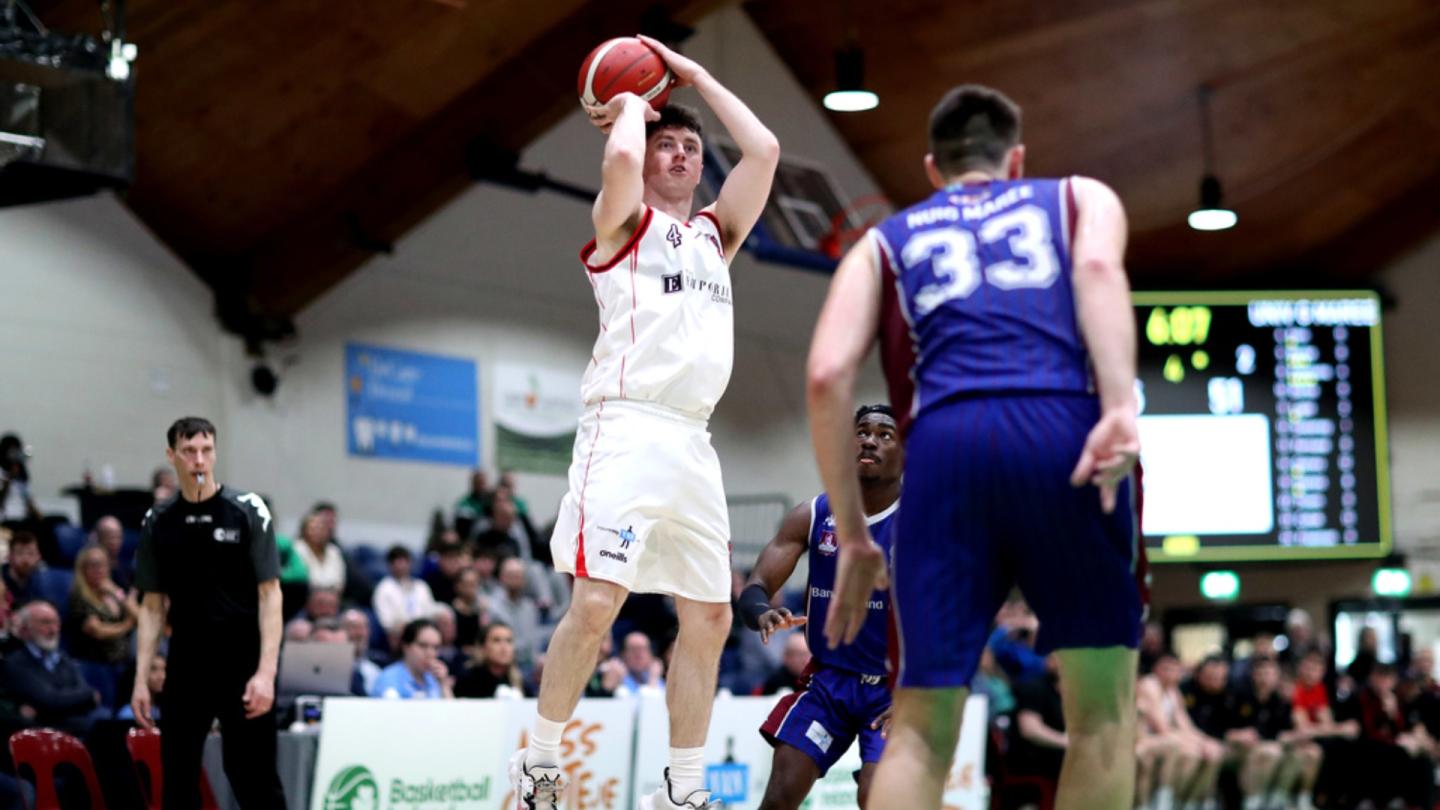 Nov 16 2023
Preview: Repeat of last season's InsureMyVan.ie Super League Final headline weekend action
The Ireland men's coaching ticket go head-to-head for the first time this season in week seven of the InsureMyVan.ie Super League.
Mark Keenan and Adrian Fulton could barely be in more contrasting positions. Fulton and Belfast Star sit atop the North Conference, unbeaten in six with a Pat Duffy Cup quarter-final on the horizon. Meanwhile Templeogue endured their fifth defeat of the year by five points or less while being knocked out in the opening round of the cup and picked up their only InsureMyVan.ie Super League win on September 30th.
The addition of Zo Tyson from UCC Demons has given Keenan another weapon, but he knows that they have to start converting performances into wins. "We have given ourselves opportunities to win every game we've played this season," said Keenan. He's also acutely aware of the threat posed by Belfast Star's potent offense. "Adrian has assembled a great team this year. They have strength and depth in every position, so it's going to take a huge performance from us to get over the line."
"Templeogue are in such a false position," quipped Fulton. "They have had a very tough schedule but I'm sure they will be in the playoff hunt come March." On his own side's current form, he added: "We are in the middle of a brutal fixture schedule but all we can do is face up to the next challenge. Thankfully we are at home. Our home crowd have amazing again this season and we have a great record in De La Salle."
Killester and Griffith College Éanna are both on the road against teams at the wrong end of their respective conferences right now, EJ Sligo All-Stars and Flexachem KCYMS, as they look to maintain their grip on second and third spot in the North Conference. Flexachem KCYMS head coach Michael McGinn is dealing with the loss of the impactful RJ Kelly from his squad by bringing in forward Gage Smith.
The final North Conference matchup has Ulster University making the trip to North Dublin to take on Bright St. Vincents. For the home side it's another opportunity of a maiden victory of the campaign while Ryan McCormick will be eyeing up a return to .500 and a two game lead in the hunt for the playoffs.
Either Maree BC and Irish Guide Dogs Ballincollig @MTU will cement top spot in the South Conference at the final buzzer of their first meeting since the InsureMyVan.ie Super League decider at the National Basketball Arena in April. Both are 5-1 but enter the game on the back of two contrasting Pat Duffy Cup experiences.
The defending champions Maree relinquished their grip on that piece of silverware at the hands of another Cork side UCC Demons, while Ciaran O'Sullivan managed to eek out a second win over Templeogue on the road and advance. There's also the small matter of avenging defeat for last season's InsureMyVan.ie Super League final defeat on the menu for Maree head coach Charlie Crowley and their fan base in what promises to be an enthralling encounter.
Energywise Ireland Neptune can leapfrog Garvey's Tralee Warriors into the playoff spots by making home advantage count on Saturday evening. Each had confidence boosting wide margin wins in the first round of the cup and with both teams knowing one another as well as they do, it's likely to go down to the wire at Neptune Stadium also.
Sunday's only InsureMyVan.ie Super League game sees UCC Demons make the trip to Maigh Cuilinn. The hosts might count themselves unlucky not to advance in the Pat Duffy Cup last time out and their league form has been improving as the season progresses, so Danny O'Mahony won't be taking the challenge that lies ahead for granted in spite of the 1-5 record of the Galway side.