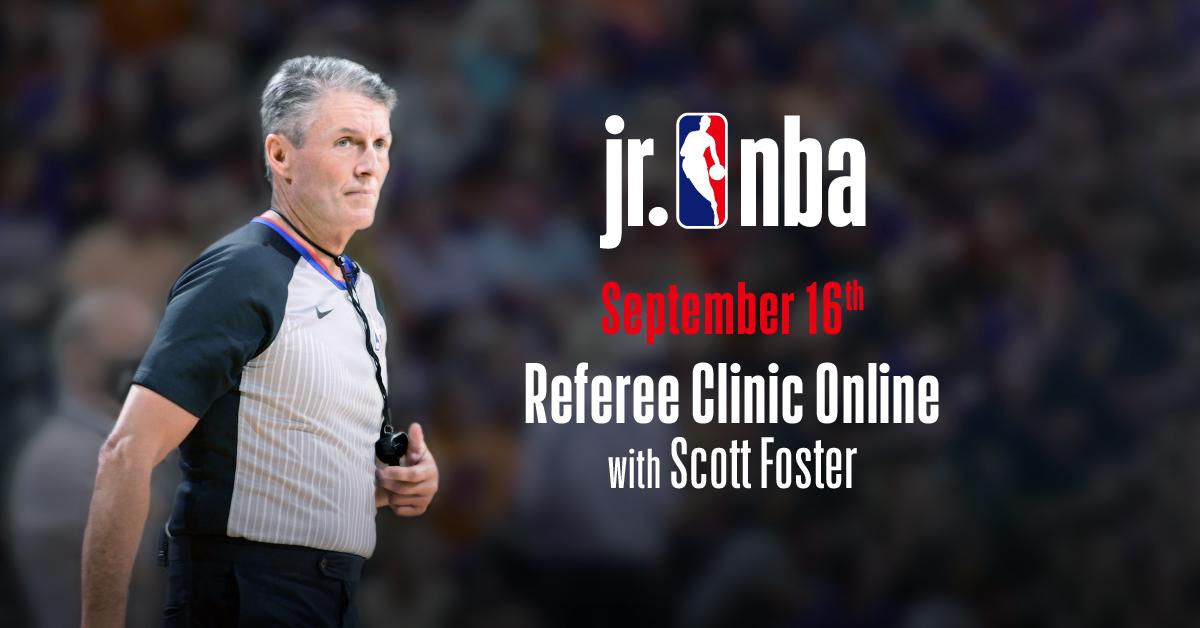 Sep 13 2021
Register for Jr. NBA Referee Clinic with NBA Referee Scott Foster
Basketball Ireland is excited to announce the first Jr. NBA Referee Clinic - Online in English for our region which takes place later this week. The session will be led by Scott Foster, an NBA Referee with over 27 years of experience. The session will take place on Thursday September 16th at 7:00pm (Irish time).
Attendees will need to register through the OWQLO app to join the 1-hour clinic on Zoom. The session will be focused on Game Management, and attendees will have the opportunity to interact in a Q&A session with Scott for the last 30 minutes of the session.
Scott Foster
Scott Foster has officiated 1,477 regular-season games over 25 seasons as an NBA official. He has also refereed 187 playoff games, including 19 Finals games. He was a member of the crew that officiated the 1996 Europe Tour in Germany and Spain. Foster also worked the 2010 NBA All-Star Game in Arlington, Texas. Foster considers his most memorable assignment to be Game 7 of the 2010 NBA Finals between the Los Angeles Lakers and the Boston Celtics. He worked the game with two of his mentors, Dan Crawford and Joey Crawford.
In addition to his NBA service, Foster has two years of CBA officiating experience, two years of collegiate officiating experience in the Southern and Big South conferences, and six years of high school officiating experience in Maryland.
Jr. NBA Referee Clinic - Online is a free international programme for everyone who wants to learn from some of the best referees in the world. The OWQLO app can be downloaded on Apple or Android at the App store / Google Play.