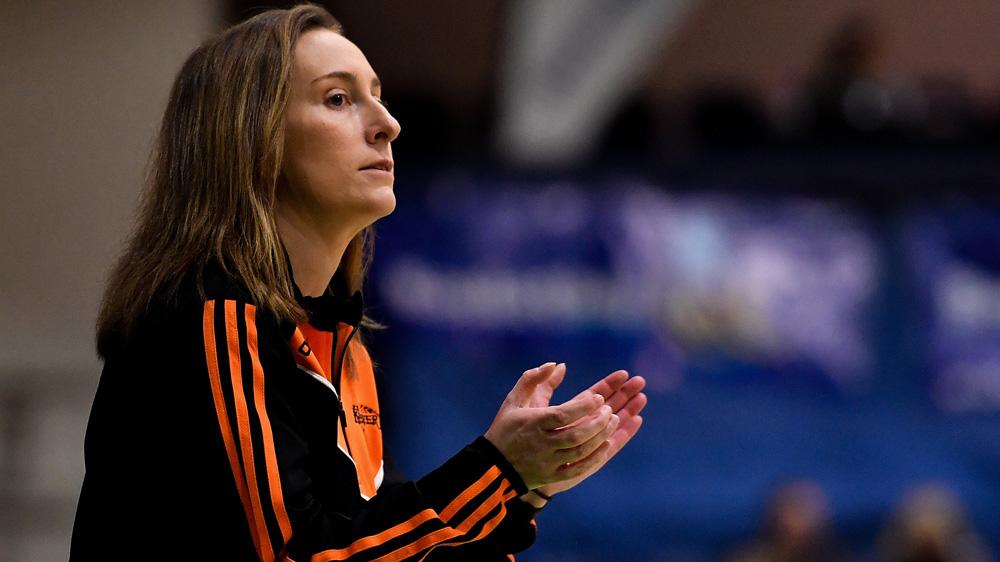 Sep 23 2021
Casey Tryon announced as BI's new Meath Community Development Officer
Basketball Ireland is pleased to announce the appointment of Casey Tryon as its new Community Development Officer for County Meath, starting on October 11th.
Tryon, who hails from New Hampshire, grew up playing basketball and started coaching in 2011. She is currently coaching Killester's U18 women's team. Previously Tryon spent four seasons with Killester's Division One women, winning the NICC Women's National Cup in 2019, with victory over Fr. Mathews in the final at the National Basketball Arena.
She has also represented Basketball Ireland at the 2018 FIBA Women's Summit in Slovenia and also spent three years in Belfast with PeacePlayers International, doing basketball development and conflict resolution.
Speaking about her appointment, Tryon said:
"I'm really excited for this opportunity to help develop the game of basketball. The sport has given me so many opportunities throughout my life and I'm looking forward to helping clubs and individuals create the same meaningful opportunities."
Meath Community Development Officer role is a collaboration between Basketball Ireland and Meath County Council and is also backed by the Meath Local Sports Partnership.
Basketball Ireland Head of Development, Ciaran O'Sullivan, said:
"It's great to have someone of the calibre of Casey on board. She brings a wealth of experience and is well known in basketball circles here in Ireland. Her dedication to the sport will help drive growth and engagement in basketball in Meath."