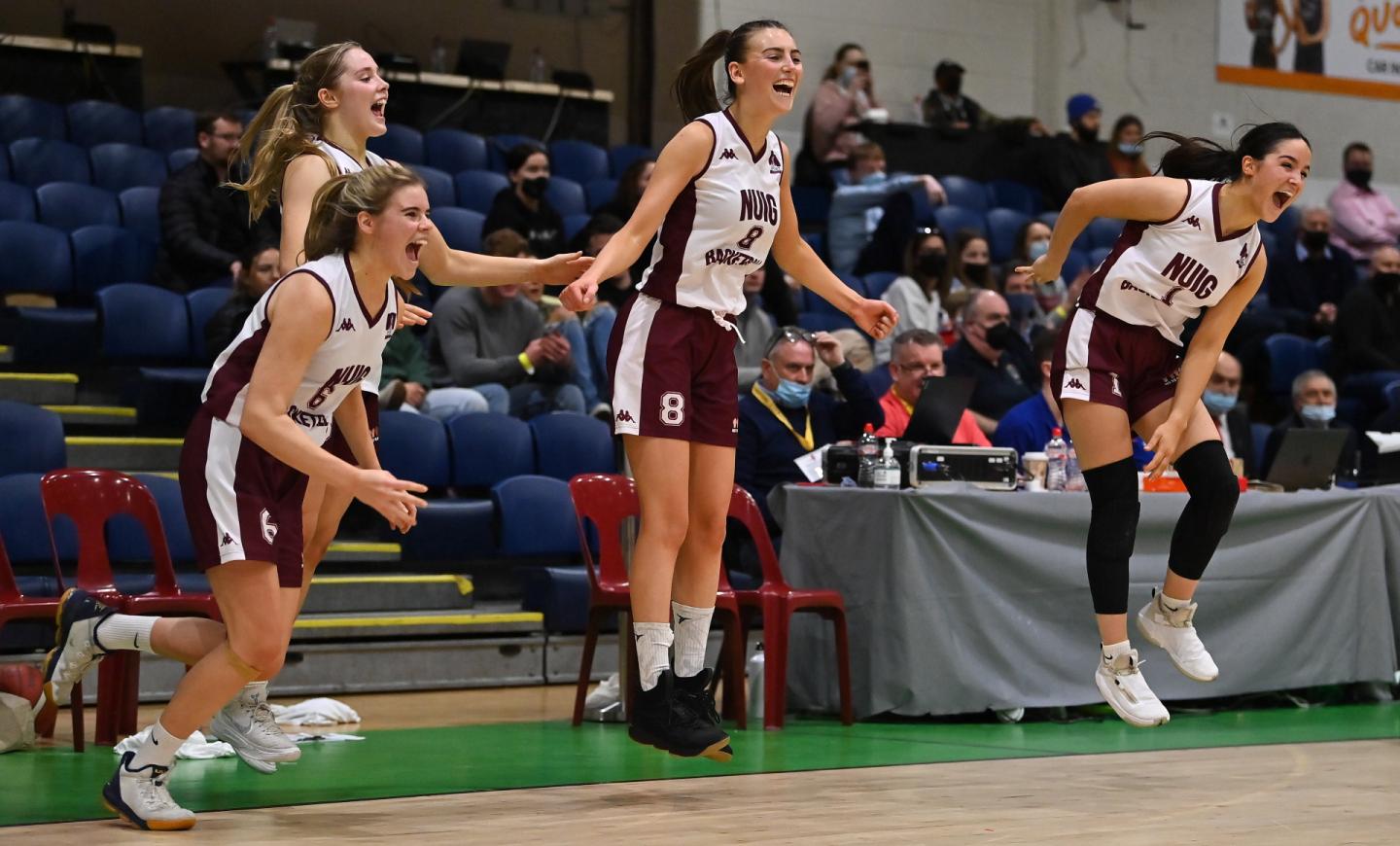 Mar 26 2022
NUIG Mystics remain on course for treble
NUIG Mystics are just one win away from recording a treble, after an 86-73 overtime victory against Griffith College Templeogue in the MissQuote.ie Division 1 League Cup semi-finals. Paul O'Brien's side have already claimed MissQuote.ie Division 1 League title and InsureMyHouse.ie Women's Division 1 National Cup.
Griffith College Templeogue pushed NUIG Mystics all the way and led 34-31 at half-time and by two points at the end of the third, 53-51, before NUIG Mystics got back level by full-time at 68-68.
NUIG Mystics were dominant in overtime, outscoring their opponents 18-5, to secure victory. Áine McDonagh top scored with 24 points, while not far behind was Hazel Finn on 21, with Kara McCleane ending on 15.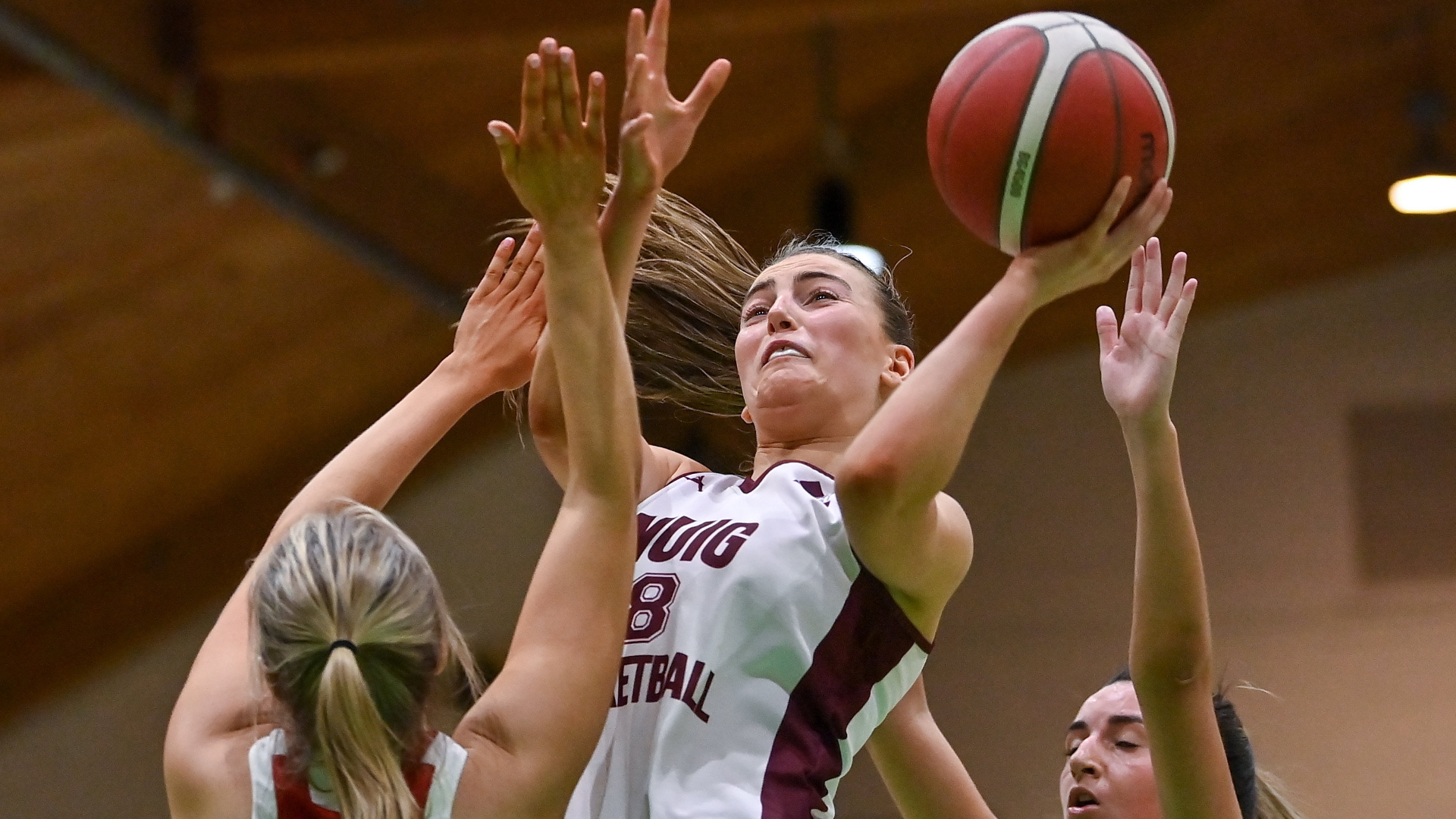 Áine McDonagh top scored with 24 points for NUIG Mystics in their MissQuote.ie Division 1 League Cup win over Griffith College Templeogue
"Delighted to get over the line, Templeogue were excellent today. They came in with different looks that we hadn't seen this season and it threw us off in the second and third quarters in particular. Credit to the girls though, they shot the ball really well and played some great defence in the end to force Templeogue into difficult shots. Looking forward to another trip up to the Arena next weekend for a league Cup final against Ulster." - NUIG Mystics head coach Paul O'Brien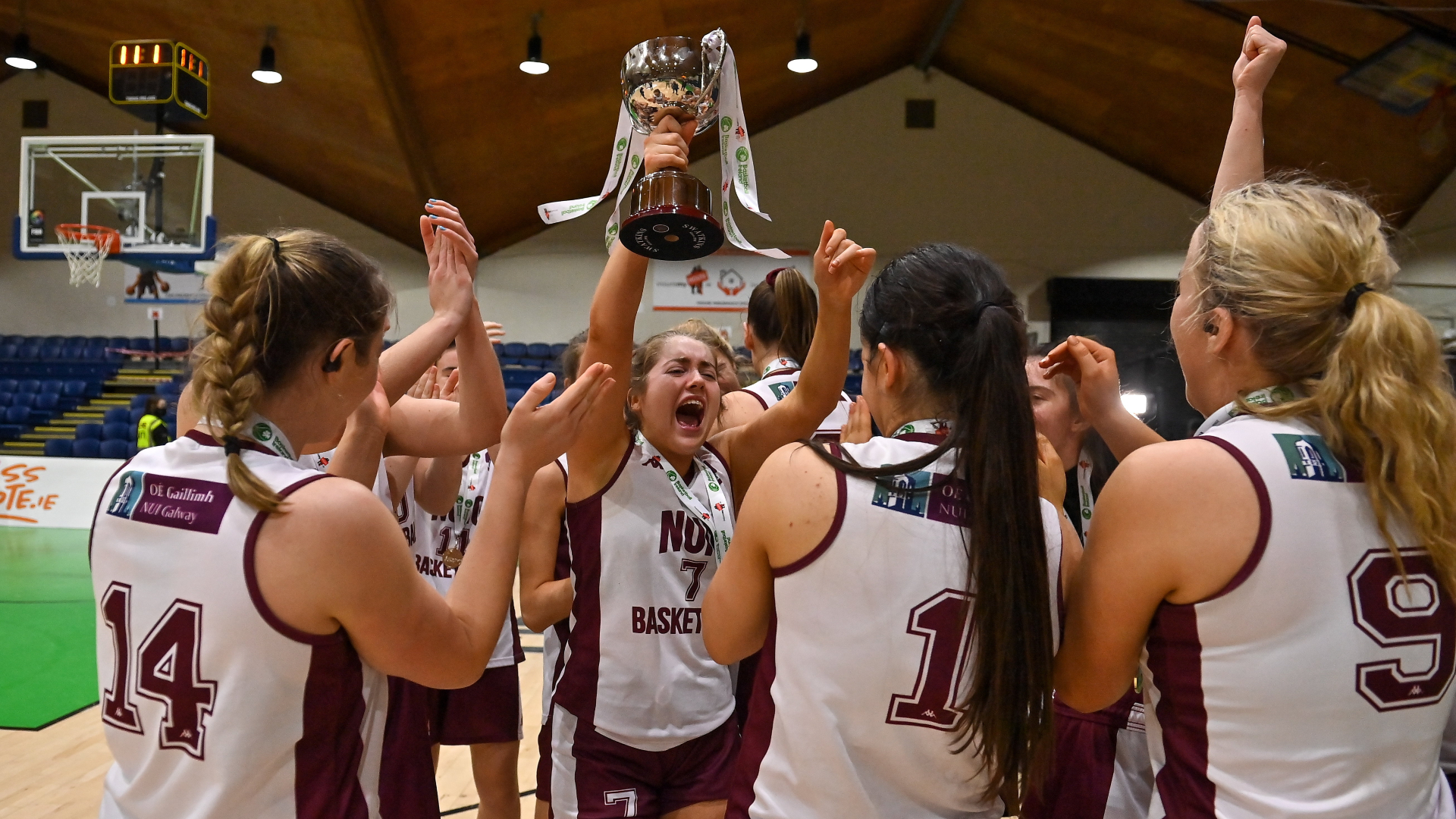 Meadhbh O'Brien of NUIG Mystics and her teammates celebrate with the cup after the InsureMyHouse.ie Women's Division One National Cup Final in January
For Griffith College Templeogue Lynn Tunnah top scored on 21, followed by Aoife Whelan (13) and Berta Carrera (11).
Ulster University advanced to the League Cup final after their semi-final opponents Portlaoise Panthers were unable to fulfil the fixture on Saturday, due to a combination of Covid-19 and illness.
"It's fantastic to be competing in the League Cup final and having an opportunity to play (NUIG) Mystics again. They have been the stand out team all season and very deserving winners in the League final. We will need some big performances from the whole team, but I know we are capable of that and it should be a great showcase for basketball." - Patrick O'Neill, Ulster University head coach
NUIG Mystics and Ulster University will meet at the National Basketball Arena next weekend in the MissQuote.ie Division 1 League Cup final, a repeat of the MissQuote.ie Division 1 League decider.