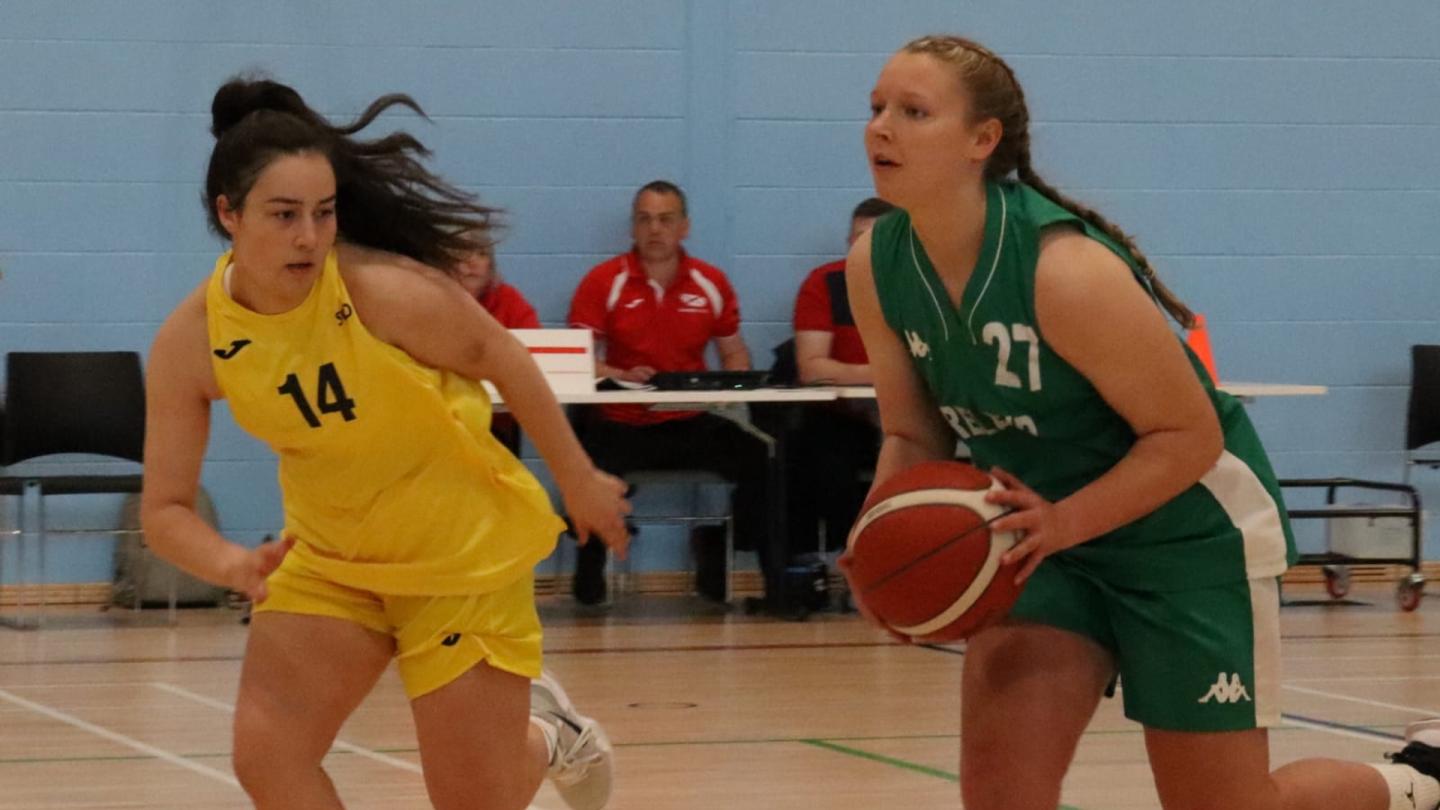 May 10 2022
Ireland U16 Women's head coach Andy Gill names final 12 for FIBA European Championships
Ireland U16 women's head coach Andy Gill has named his 12-person squad for the FIBA U16 Women's European Championships, which take place in Sarajevo, Bosnia and Herzegovina from August 18th-27th.
The squad has been pared down following last weekend's successful Four Nations campaign in Dundee, which saw Ireland's U16 women win all three games, defeating England 81-62, Wales 133-17 and Scotland 66-38.
Four Nations Tournament MVP, Shauna Curran, is one of four Liffey Celtics players in squad, along with Kelly Bracken, Ciara Brogan and Clara Boyce. There are two players chosen from Meteors - Aisling Moran and Grace Prenter.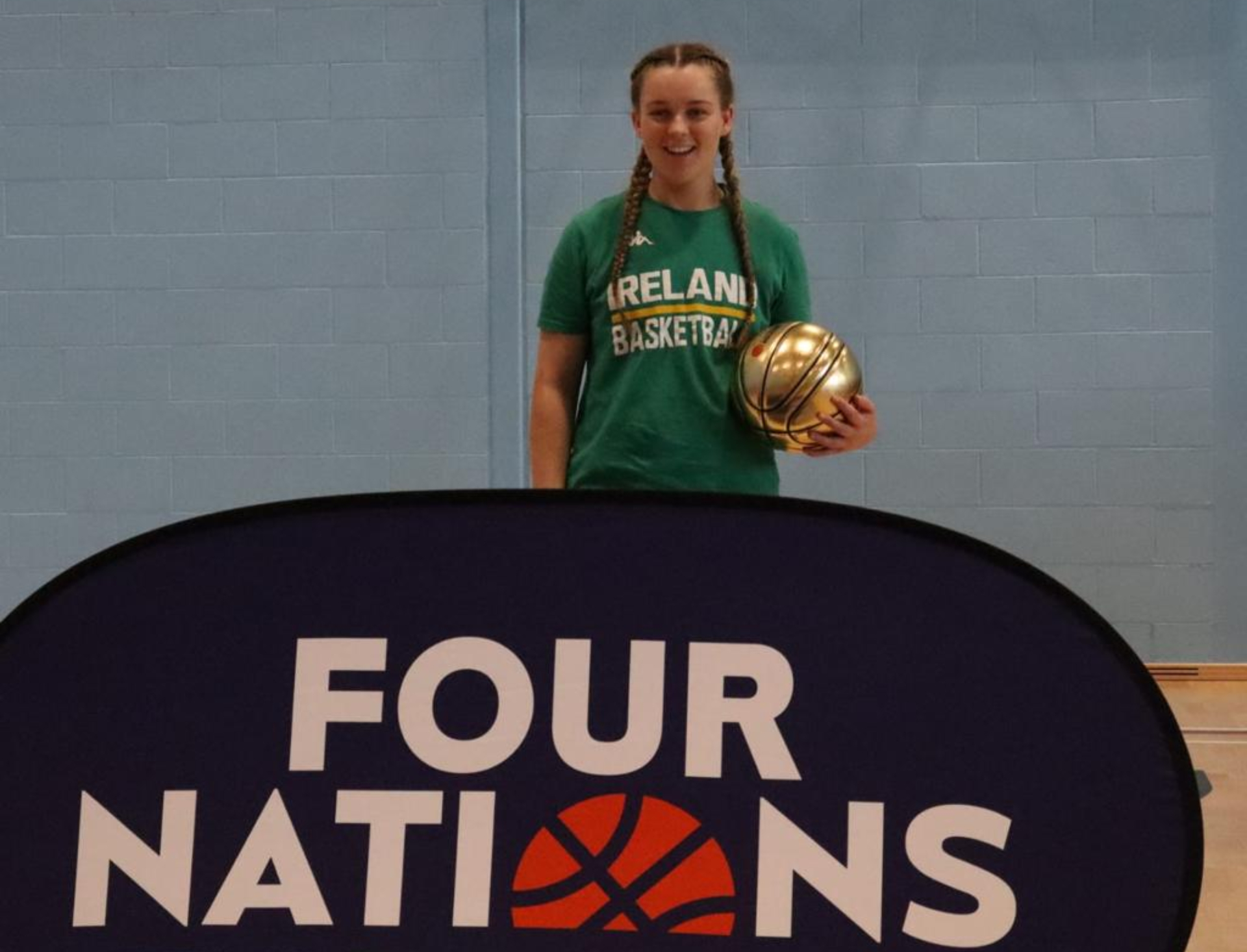 Shauna Curran, Ireland U16 Women, who received the tournament MVP at the Four Nations in Dundee
"We had the perfect opportunity to see our squad in action over the last two days in the Home Nations in Scotland. To win all three games was great, but crucially it was valuable game time for every player. It was a really, really, hard decision and the four players who did not move forward should be proud of their performance over the course of the last six months. We now need to prepare for the rigours ahead and to keep moving forward in our development, from an individual and team perspective. What is clear is, it's great to be back." - Andy Gill, Ireland U16 Women's head coach
Ireland are in Group A the FIBA U16 Women's European Championships, alongside Serbia, Netherlands, North Macedonia and hosts Bosnia and Herzegovina.
Ireland U16 Women's Squad:
Kelly Bracken (Liffey Celtics), Ciara Brogan (Liffey Celtics), Clara Boyce (Liffey Celtics), Rachel Bowdren (Fr. Mathews), Shauna Curran (Liffey Celtics), Karolina Gierszal (MUK Bydgoszcz), Caoimhe Gilligan (Dublin Lions), Leah McMahon (St. Paul's), Aisling Moran (Meteors), Shannon Quigley (Portlaoise Panthers), Emma Tolan (East Cavan Eagles)
Full Squad Breakdown:
| | | | | | | | | |
| --- | --- | --- | --- | --- | --- | --- | --- | --- |
| First name | Surname | D.O. B | Age | Height | Club | School | Position | International caps |
| Kelly | Bracken | 31/3/2006 | 16 | 5' 5'' | Liffey Celtics | Colaiste Chiarain | Point Guard | 2 |
| Ciara | Brogan | 16/10/2007 | 14 | 5' 11'' | Liffey Celtics | St Dominics | Forward | 3 |
| Clara | Boyce | 3/3/2006 | 16 | 6' | Liffey Celtics | Colaiste Chiarain | Forward | 3 |
| Rachel | Bowdren | 2/1/2006 | 16 | 5' 6'' | Fr. Mathews | Christ King | Point Guard | 5 |
| Shauna | Curran | 2/2/2006 | 16 | 5' 11'' | Liffey Celtics | Celbride Community School | Guard | 6 |
| Karolina | Gierszal | 24/4/2006 | 16 | 5' 8'' | MUK Bydgoszcz | High School IX, Bydgoszcz | Point Guard | 2 |
| Caoimhe | Gilligan | 7/10/2006 | 15 | 6' | Dublin Lions | Colaiste Brid | Forward | 2 |
| Leah | McMahon | 6/2/2006 | 16 | 5' 5'' | St Paul's | St Brigids | Guard | 2 |
| Aisling | Moran | 23/11/2006 | 15 | 5' 5'' | Meteors | Colaiste Iosagain | Guard | 7 |
| Grace | Prenter | 5/12/2006 | 15 | 5' 7'' | Meteors | Mount Anville | Point Guard | 2 |
| Shannon | Quigley | 25/10/2006 | 15 | 5' 11'' | Portlaoise Panthers | Scoil Chroist ri | Forward | |
| Emma | Tolan | 23/3/2006 | 16 | 5' 10'' | East Cavan Eagles | Virginia College | Guard | 3 |