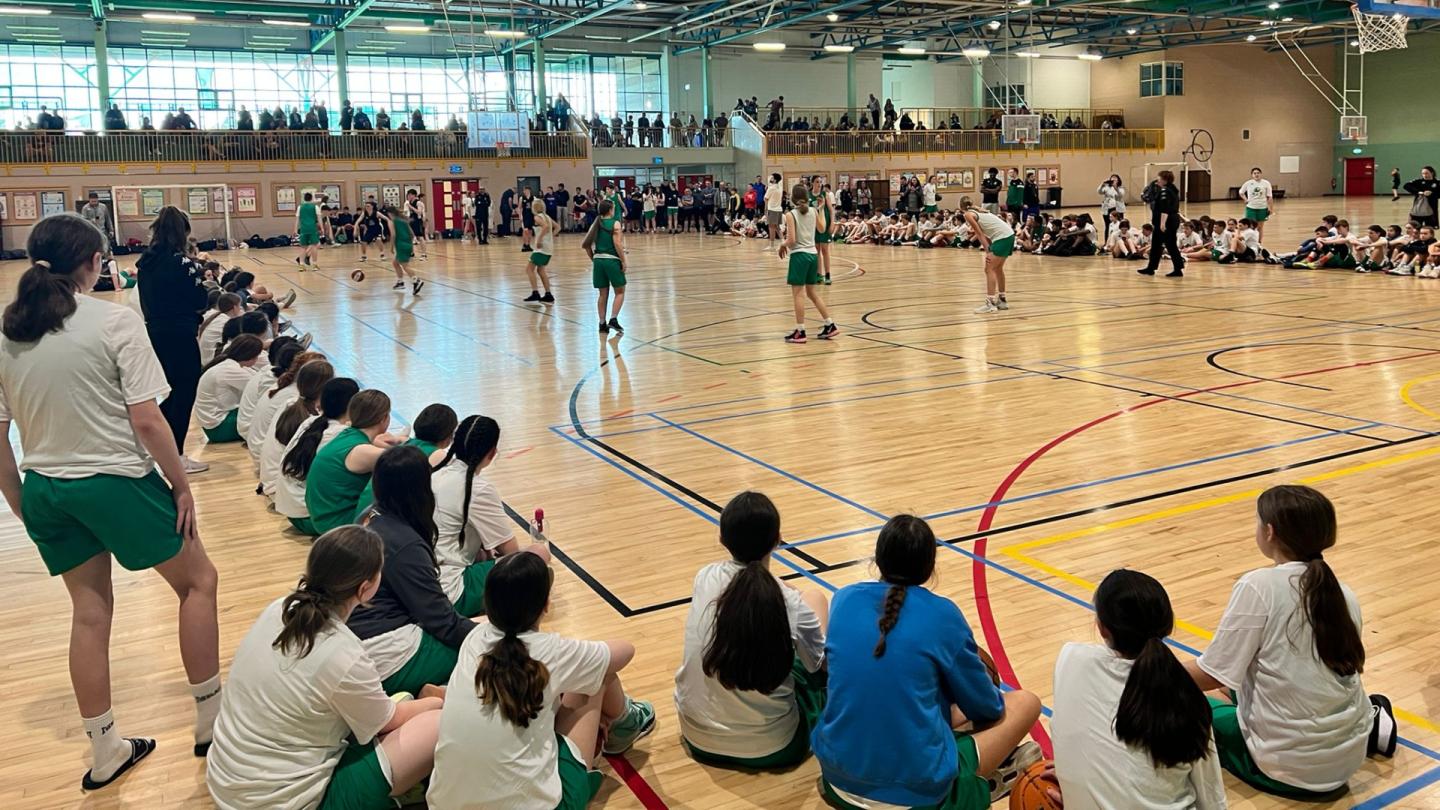 Jun 01 2022
Basketball Ireland announce U15 summer academy programme selections
Basketball Ireland are delighted to announce the 76 players selected to participate in the summer academy programme.
It will act as a bridge from the provincial academy system to the U16 national team squad. Players will receive approximately 30 hours of coaching, culminating with a tournament in the University of Limerick on the first weekend of August.
There will also be a strength & conditioning element along with more tactical work, adding to the technical development of participants over the last number of months.
281 players participated in the U15 academy system this year. 145 boys and 136 girls, representing a near 50/50 split. The players had an academy session each month, a three day camp at Easter in Gormanston Park and a tournament in May.
On the introduction of the Summer Programme, Senior Technical Officer, Matthew Hall said:
"This is the first year of the summer programme for the Under 15 Provincial Academy Players. The opportunity to give players extra coaching over the summer and to link in with the U16 National Team Coaches to give these players a roadmap in terms of their preparation.

Players from the academy who didn't get selected at this point will have the opportunity to get selected for the U16 NT later in the summer. Selecting any squad is tough and probable least enjoyable part of any coach's job.

The players have done an amazing job over the since September when the Academy Programme started. The standard of play and commitment, of these young players has been fantastic".
Programme Dates:
---
June
Saturday 18th - St. Aidan's CBS, Co. Dublin
Saturday 25th or Sunday 26th
---
July
Saturday 9th or Sunday 10th
Saturday 23rd or Sunday 24th
Saturday 30th and Sunday 31st
---
August
Thursday 4th – Sunday 7th (Tournament, University of Limerick)
---
Boys U15 Selection
Munster
Name
Club
Conor Moynihan
Rathmore
Dylan O' Rourke
Neptune BC
Zach O' Sullivan
Tramore
Nagli Vaivada
Kanturk
Justin Raheem
Neptune BC
Oisin O' Hanlon
Carraigaline
Charles Nkoy
Fr. Matthews
Callum O' Rourke
Limerick Celtics
Jack Phillips
Bantry
Molua Mac Seain
Youghal
Tadhg Murphy
Ballincollig
Ciaran Fitzsimons
Ballincollig
Leinster
Name
Club
Luke Kavanagh
Portlaoise Panthers
Jack Heneghan
Dublin Lions
Darragh Russell
BC Taurus
Adam Charles
Éanna
Fionn Stack
Portlaoise Panthers
Andrej Opala
Street Warriors
Noah Winders
St. Vincent's BC
Connacht
Name
Club
Eoin Cleary
Moycullen BC
Nathan Ruddy
Ballina BC
Danny O' Meara
Sligo All-Stars
Owen Patito
Titans BC
Cillian Cannon
Maree BC
Zac Henry
Sligo All-Stars
Ulster
Name
Club
Adomas Vaitkaitis
St Macartan's College, Monaghan
Sean Smyth
Blackwater Steelers
Girls U15 Selection
Leinster
Name
Club

Sarah Garvey

Templeogue BC

Andrea Jude

Meteors BC

Aoife Hutchinson

Meteors

Erin Yumul

Oblate

Helena Keane

Meteors BC

Isabelle Faure

Templeogue BC

Kayla McGonagle

Liffey Celtics

Kira Lynch

Meteors BC

Mia Stanley

Tolka Rovers

Riodhna McGrath

Meteors BC

Sarah Power

Killester

Sophie Staunton

Oblate

Tara Grealy

Meteors BC

Una O'Brien

Tullamore BC

Zoe Egan

Malahide BC

Ciara Brogan

Liffey Celtics
Munster
Name
Club

Ava O'Mahony

Mallow BC

Catherine Murphy

Ballincollig

Chloe O' Driscoll

Glanmire BC

Clodagh Downey

Bantry BC

Eabha Nagle

Mallow BC

Emily O' Dwyer

Limerick Celtics

Grainne Culbert

St Colms BC

Karine O' Leary

Clare Cascaders

Katie Tarrant

Cobh BC

Kayla O' Mahony

Mallow BC

Lucy Barry

Limerick Celtics

Mia Lynch

Brunell BC

Zoe Raethorne

Waterford Wildcats

Eimear Carew

Ballincollig

Sona Field

Glanmire

Emma Taylor

Mallow BC
Connacht
Name
Club

Lily Hynes

Moycullen BC

Jessica Ross

Maree BC

Aisling Jordan

Maree BC

Ceoilin Byrne

Sligo All-Stars

Kate Burke

Maree BC

Elisha Cosgrove

Claregalway

Cara Cormican

Maree BC

Aoibhinn Connolly

Moycullen
Laoise McDonagh
Maree BC
Ulster
Name
Club
Lauren Foy
Ballyshannon 89ers
Aine Maguire
Blackwater Steelers
Caitlin Carroll
East Cavan Eagles
Clodagh Clarke
Cavan Lakers
Layla Ryan
Drogheda Wolves
Lisa Nulty
Drogheda Wolves
Miracle Sokan
Drogheda Wolves
Roisin Quinn
Belfast Star