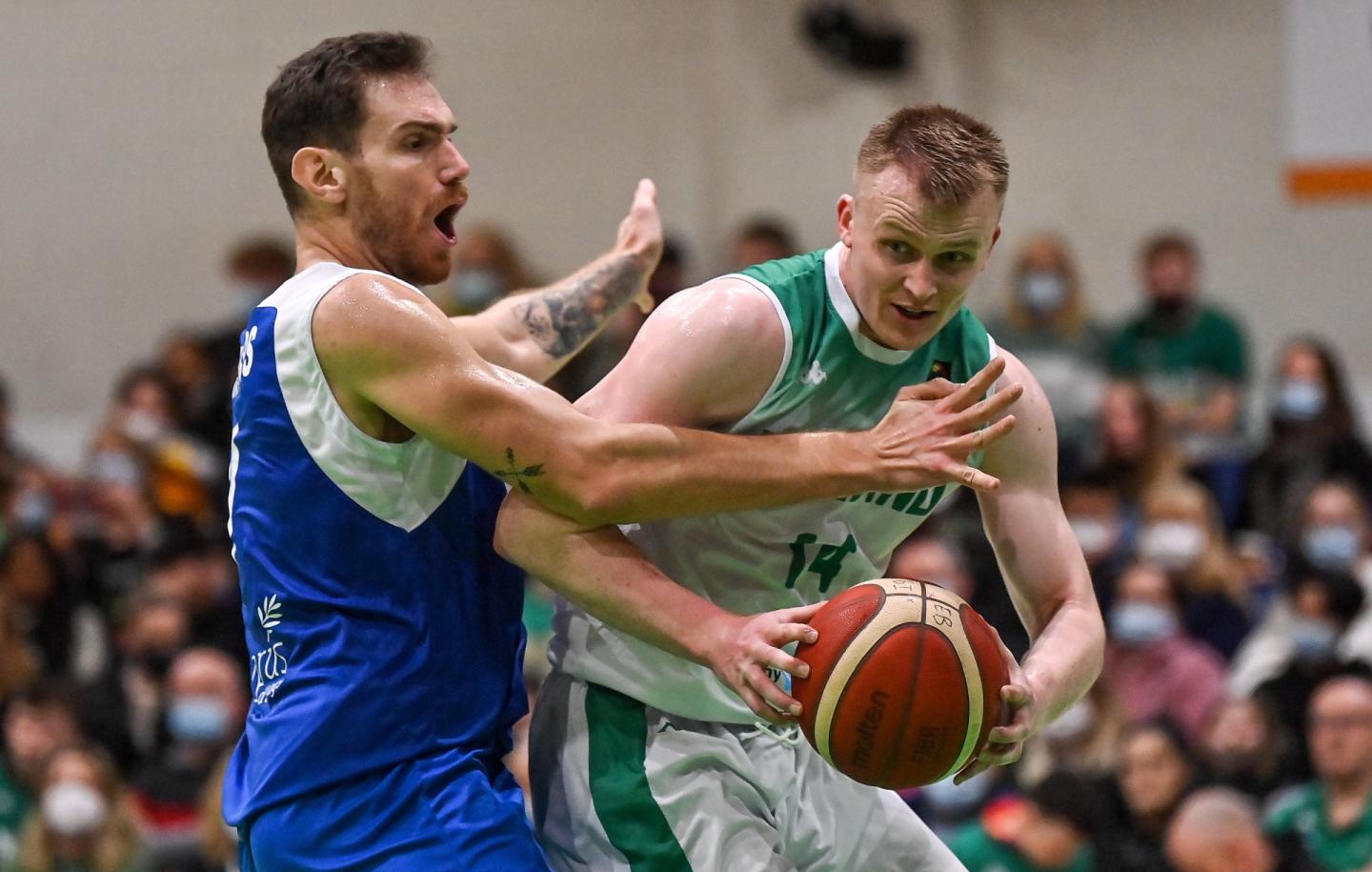 Jun 02 2022
Ireland squads named for this weekend's FIBA 3x3 Europe Cup Qualifier in Cyprus
Ireland senior men's 3x3 head coach Colin O'Reilly has named John Carroll, Jordan Blount, Sean Flood and Cian Heaphy in his four-man squad for the FIBA 3x3 Europe Cup Qualifier this weekend in Limassol, Cyprus. All four players played for Ireland in February's FIBA EuroBasket 2025 Pre-Qualifiers and have extensive 3x3 experience too. Jordan Blount competed in FIBA 3x3 Europe Cup Qualifiers in 2016, while Sean Flood played in 2017. Cian Heaphy was part of the Ireland U18 3x3 team that reached the FIBA U18 3x3 Europe Cup finals in 2018. John Carroll, who played NCAA Division 1 basketball in the USA, represented the America East Conference in the 3x3U National Championship in 2019.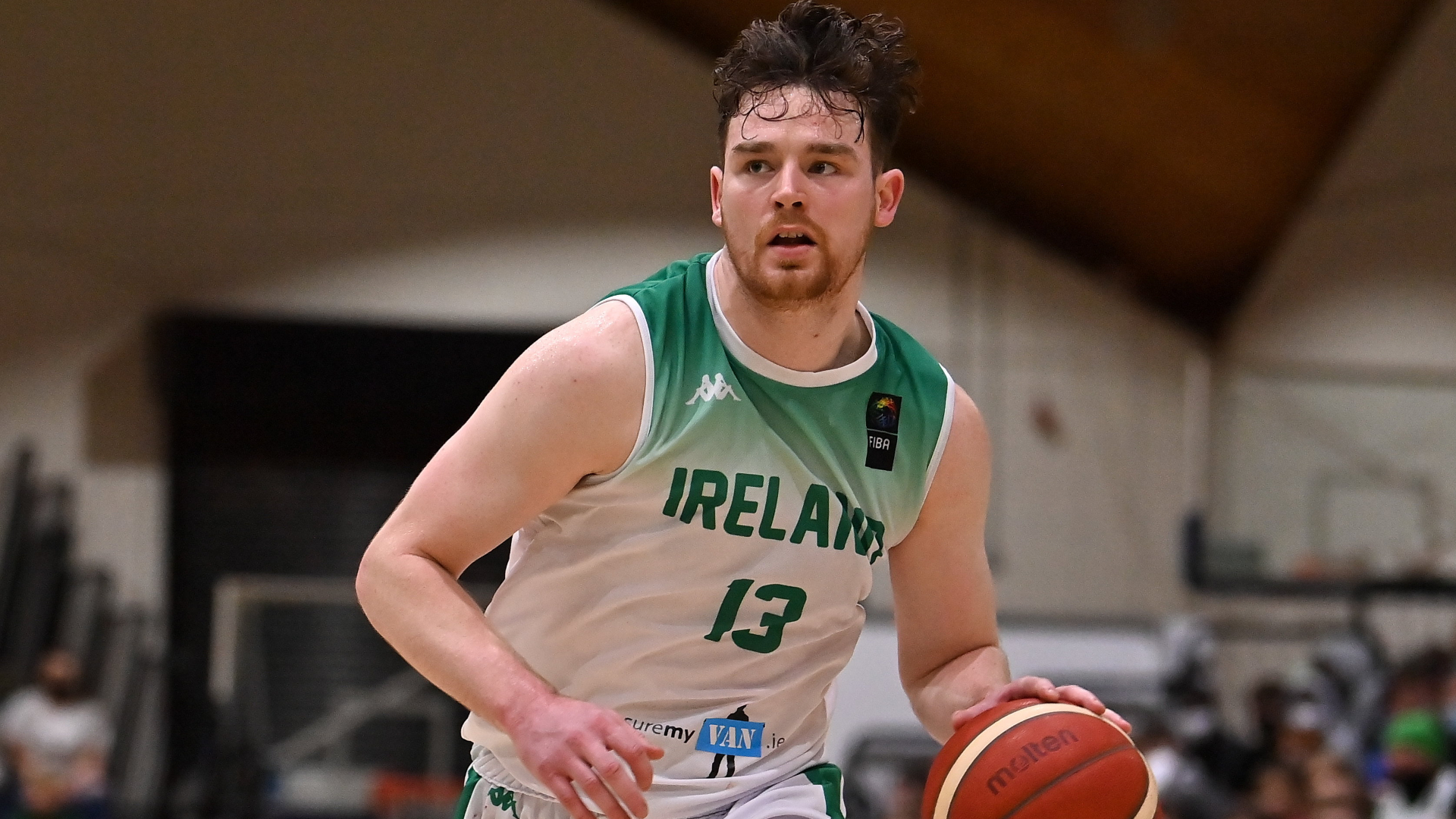 Jordan Blount playing against Cyprus in last February's FIBA EuroBasket 2025 Pre-Qualifier at the National Basketball Arena.
The 3x3 senior women's team also has a wealth of experience, with two senior women's internationals in the head coach Paul Kelleher's 3x3 squad - Gráinne O'Dwyer and Fiona O'Dwyer. Both played for the Irish 3x3 team in 2017, 2019 and 2021, while Gráinne O'Dwyer was also part of the Ireland 3x3 team which finished 8th at the 2015 European Games in Baku. Enya Maguire and Lynn Tunnah will be making their senior international debuts at 3x3 level. Maguire is currently playing NCAA Division 1 basketball with Houston Baptist University, while Lynn Tunnah helped Griffith College Templeogue reach InsureMyHouse.ie Division 1 National Cup final this season and was part of James Weldon's training squad ahead of the FIBA Women's EuroBasket 2023 Qualifiers.
Ireland senior women's head coach, Paul Kelleher, said: "The squad has a blend of experience and youth, but all four players have knowledge and prior performance of 3x3, so it gives us a chance to have energy, tenacity and understanding of what is required to make a right go of this competition."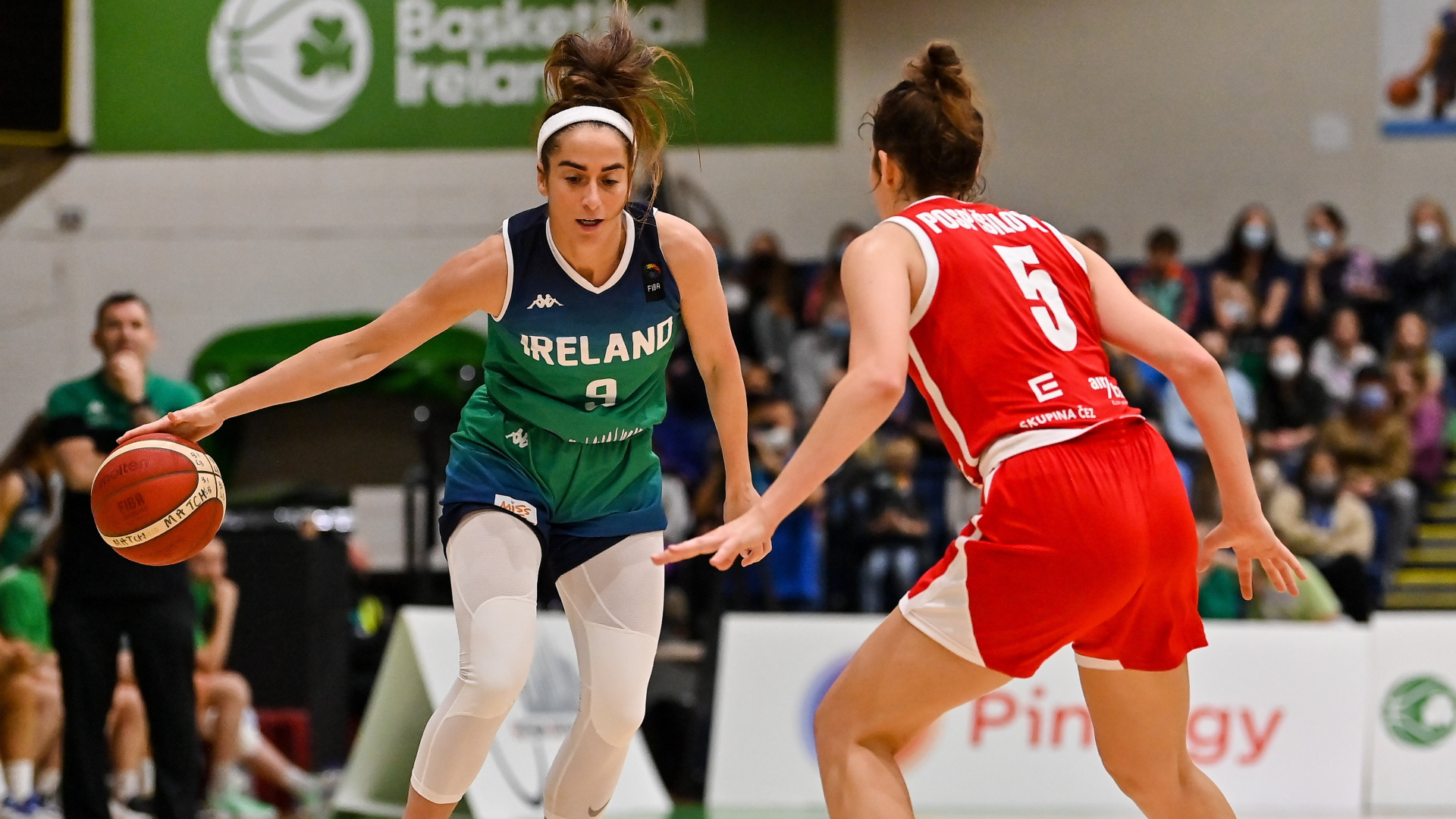 Gráinne Dwyer in action for Ireland during FIBA Women's EuroBasket 2023 Qualifier with Czech Republic
Ireland senior men's head coach, Colin O'Reilly, added: "We are very excited about this group. They are all coming into the tournament with great confidence on the back of very good seasons in their domestic leagues, as well as success with the national team. We believe they all have the physical attributes to succeed at this level and with all having previous 3x3 experience will be looking to hit the ground running Saturday morning in the tournament's first game."
Ireland's senior men are in Pool A with Kosovo and Albania, while the Irish women's team are in Pool B, alongside Kosovo and Andorra. The teams fly out on Friday, with the group games taking place on Saturday, followed by knockout games on Sunday. The men's and women's qualifying tournament winners will advance to the FIBA 3x3 Europe Cup 2022, which takes place from September 9th-11th in Graz, Austria.