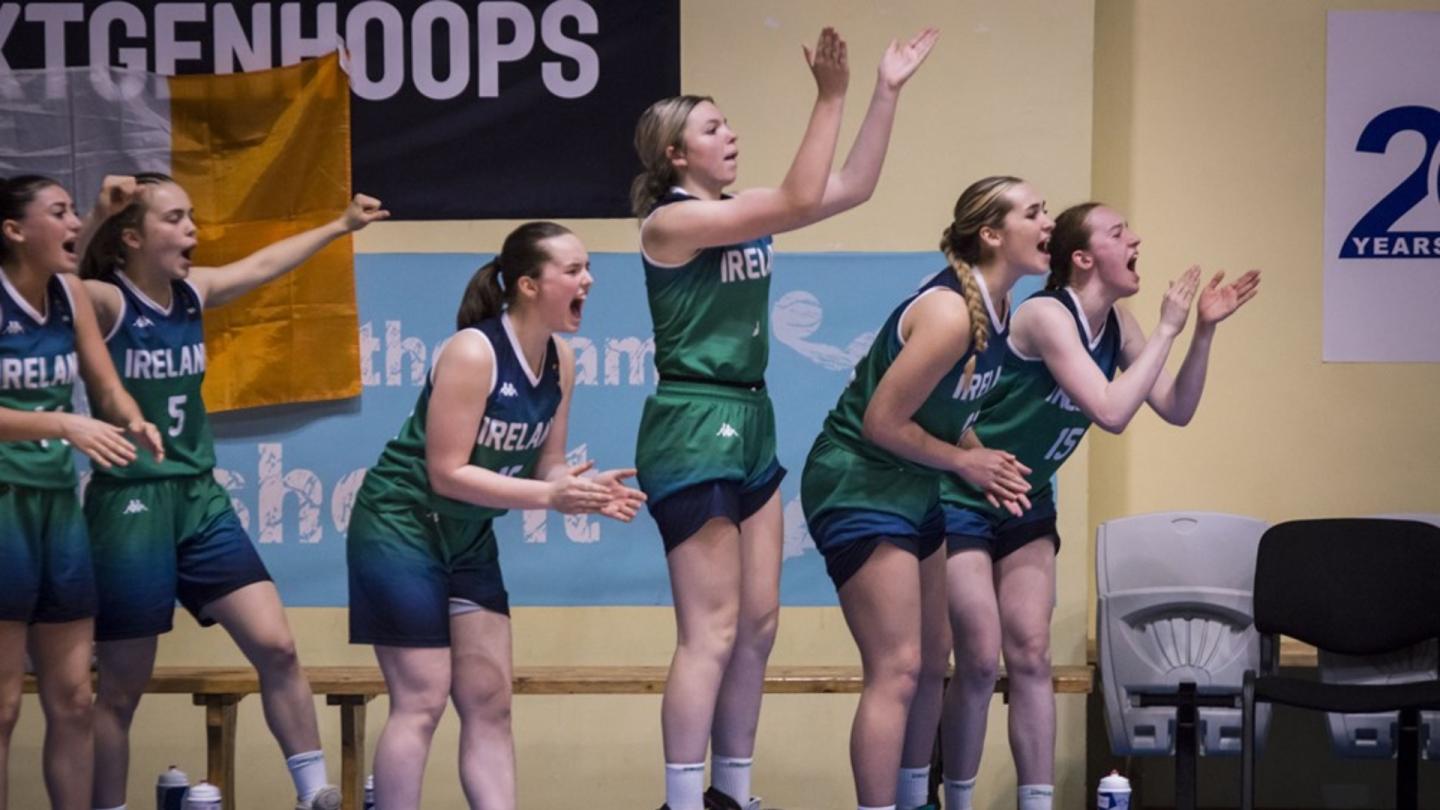 Aug 04 2022
Ireland hold nerve to secure second win at FIBA U18 Women's European Championship
Ireland U18 women picked up their second win of the FIBA European Championship against Romania, narrowly missing out on progression to the last eight in Bulgaria.
It was a remarkable performance from Tommy O'Mahony's side, who edged out a Romanian team that had overcome Ireland's conquerors Austria earlier in the week. The five-point winning margin wasn't flattering of the Irish. They displayed some exemplary shooting and teak tough defence throughout the piece and when the game remained in the melting pot in the fourth, nerves of steal to hold out for a 64-59 win.
Ireland entered the game knowing they'd need a performance right out of the top drawer to advance to the quarter-finals. They almost pulled it off. It required an immense effort from their starters, Sarah Hickey, Lucy Coogan, Amy Duggan, Maria Kealy and Niamh Tolan. Four out of the five would go onto log more than 35-minutes of gametime in this contest. This was a complete performance though as Micaiah Fuabara, Rebecca Sexton and Caitlin Gloeckner provided valuable input from the bench at key moments.
View this post on Instagram
One of those moments came in the second quarter, where a surge of energy saw the team scored 13 unanswered points. A Lucy Coogan three-point shot sandwiched between a pair of Caitlin Gloeckner free-throws and a variety of superb scoring from the effervescent Hickey. The Romanian bench looked a bit shell shocked at this point, but to their credit they stayed in touch and with a resurgent third quarter, took the game to the wire in the final period.
It was an end-to-end shootout in the last. Ireland pushing to increase the score difference, Romania looking to secure a win of their own and a potentially better seeding in the last eight. It was Ireland who held their nerve on the back of more fantastic defensive work and some raucous support from their bench. Ultimately it wasn't enough to secure a knockout place and they will probably look back at the defeat to Austria as the crucial moment in the group phase, but this has been a remarkable tournament for this Irish team to date and it'll continue with a classification game against Norway on Friday.
Ireland top-scorers:
Sarah Hickey (23pts), Lucy Coogan (18pts), Maria Kealy (8pts)
FIBA U18 Women's European Championship Result:
Ireland 64-59 Romania
FIBA U18 Women's European Championship Fixture:
Ireland v Norway, Friday August 5th, Sofia, Bulgaria, 4:15pm