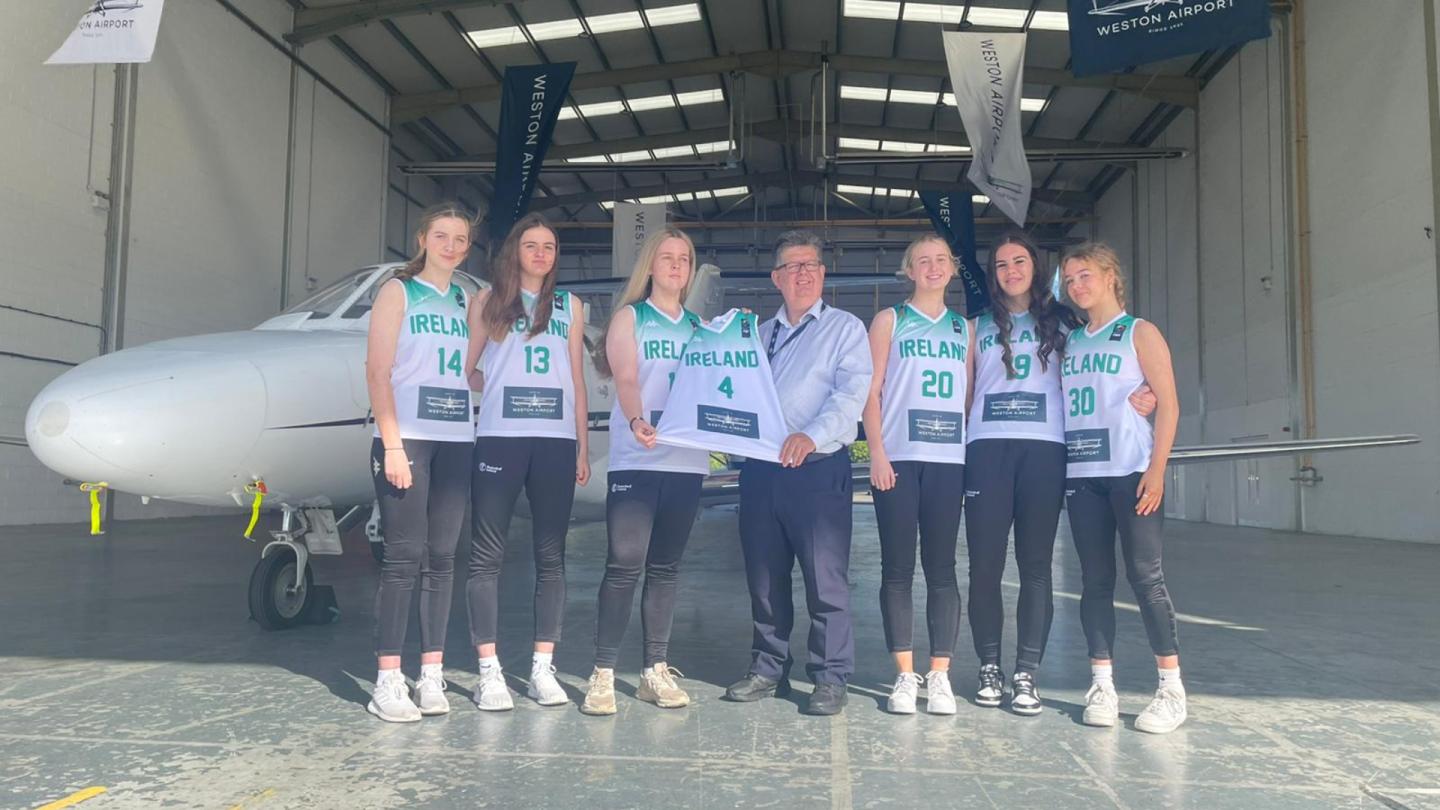 Aug 05 2022
Dublin Weston Airport to sponsor Ireland U16 women for FIBA European Championship
Dublin Weston Airport have been announced as sponsors of Ireland's U16 women's team for their three-game friendly series with Luxembourg and the FIBA U16 Women's European Championship.
Ireland's U16 women take on Luxembourg this week at the National Basketball Arena, on Friday, Saturday and Sunday, as they fine tune their preparations for the FIBA U16 Women's European Championship, which begins in Podgorica, Montenegro on August 18th.
Ireland U16 women's head coach, Andy Gill, said: "We are delighted for Dublin Weston Airport to partner with us for the upcoming FIBA European Championship. Dublin Weston Airport is Ireland's only Executive Airport and it is fitting that an organisation that strives to hold such high standards have chosen to support the Ireland Under 16 women. We are very proud to have Dublin Weston Airport on our jerseys, as we represent Ireland in Montenegro in August.

"We are hugely grateful to Dublin Weston Airport for their sponsorship, but also all of those that helped make this happen. Although we will have 12 athletes going on to the court to represent Ireland at the FIBA U16 European Championship, there is a plethora of people behind the scenes that have been supporting us, allowing us to compete and be the best versions of ourselves in Montenegro. To all of them, particularly Dublin Weston Airport, we are so thankful; we couldn't do it without you."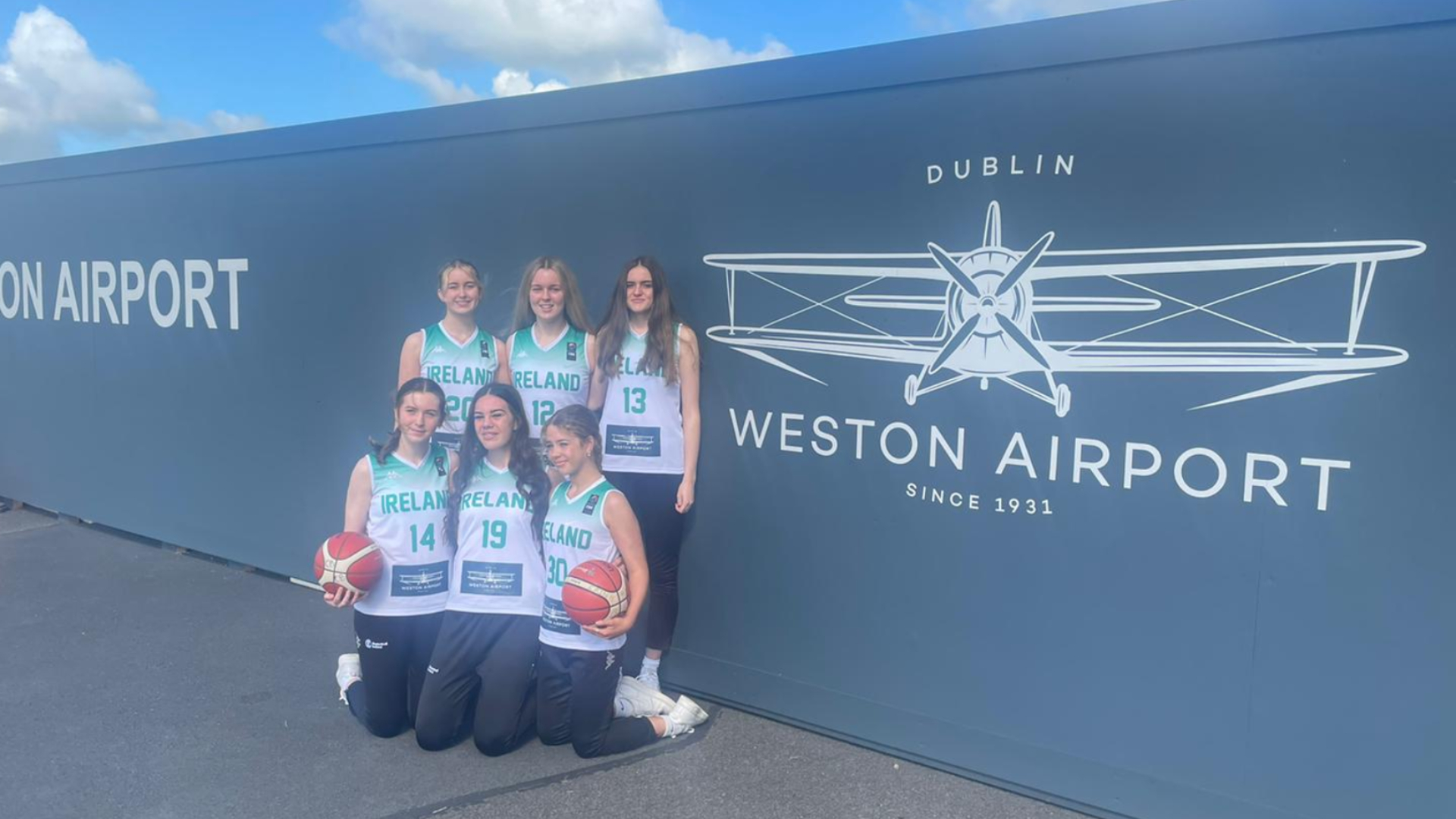 Top row (left to right) Clara Boyce, Shauna Curran, Caoimhe Gilligan. Bottom row (left to right) Emma Tolan, Ciara Bracken and Kelly Bracken 
Donal Lamont, Dublin Weston Airport COO, added: "We're really pleased to be backing Ireland's U16 women's team. At Dublin Weston Airport, Ireland's only Executive Airport, we have a commitment for the highest level of service and our values - to achieve excellence - match those of the Irish U16 women. We wish the team the very best in Montenegro and we're sure they'll do the country proud."
Ireland are in Group A with Netherlands, North Macedonia, Serbia and Bosnia and Herzegovina. Their first game is on August 18th against Bosnia and Herzegovina.
Dublin Weston Airport, Ireland's only Executive Airport, lies between Celbridge and Lucan, just off Exit 5 on the M4. Click
here
for more information.