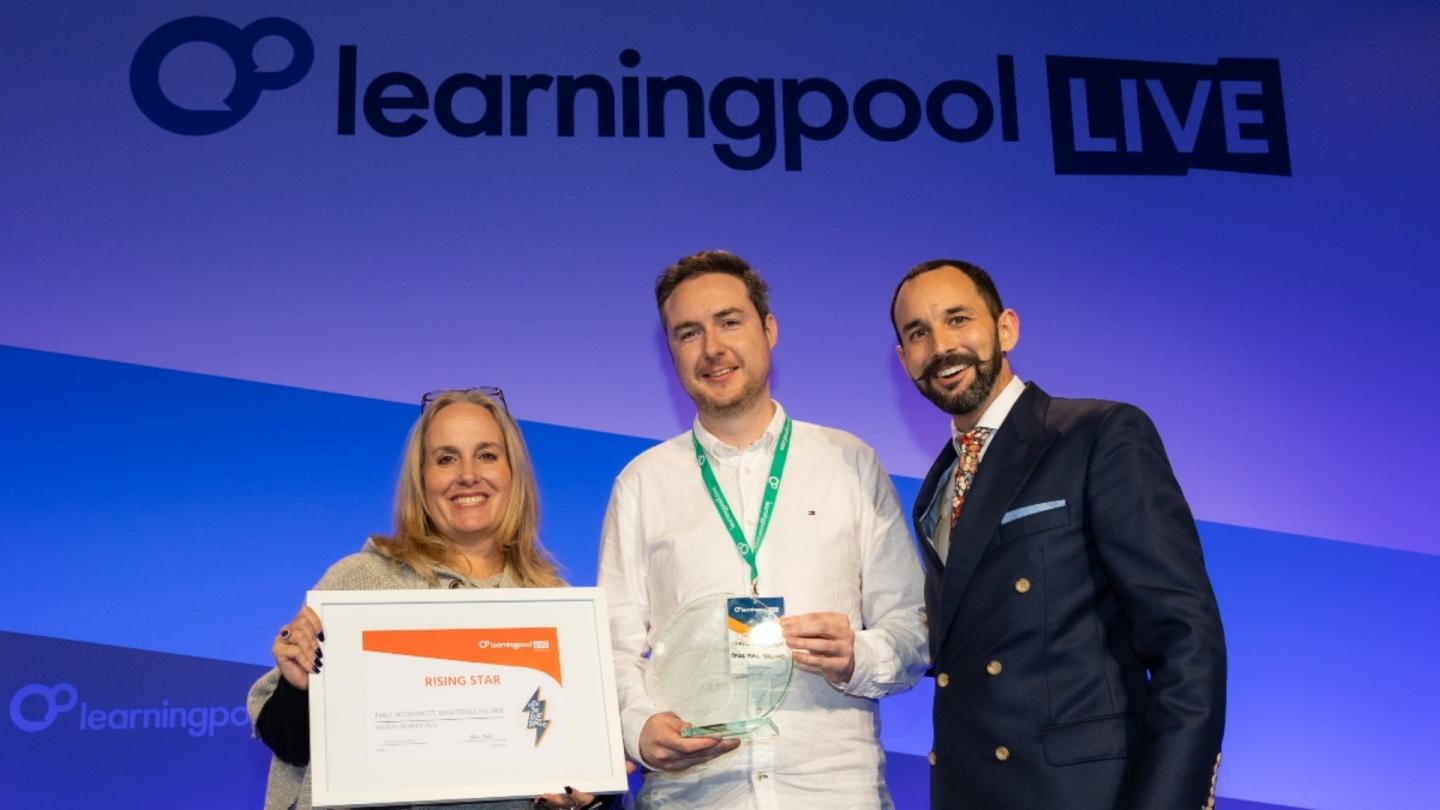 Oct 14 2022
Basketball Ireland takes home prize from international e-learning awards
Basketball Ireland has picked up one award, following two nominations at the 2022 Learning Pool awards.
The prestigious event aims to recognise achievements in the e-learning sphere.
Online Learning Manager and North West development officer Niall McDermott was named the winner in the 'Rising Star' category at the event, which took place in London earlier today. Basketball Ireland's other nomination came in the 'Most Innovative Use Of Learning Technologies' category for the implementation of the 'Helpside LMS' platform.
The platform was established with the aim of giving coaches and volunteers a platform in which they could learn, engage with one another and improve the standard of delivery of coaching in Ireland.
The 'Rising Star' award was contested by eight nominees from international brands like Valvoline, British Sugar, University of Kent, Esken, Origin and MD Insurance.
Speaking after receiving his award, Niall McDermott said:
"I'm very proud to be picking up this award today. It's fantastic for not only myself, but for Basketball Ireland to be recognised among global brands for the work getting the Helpside LMS platform off the ground. It's a fantastic tool and I'm looking forward to seeing where we can take it in the future."
Basketball Ireland CEO John Feehan added:
"Firstly, I want to congratulate Niall on a magnificent achievement personally. He's worked diligently in bringing this to fruition. It's also a proud moment for everyone at Basketball Ireland to see our work recognised on an international level, alongside so many excellent brands. Helpside is an e-learning platform that is enabling the improvement of coaching at all levels of the sport and I've no doubt it will continue to prove a popular success."