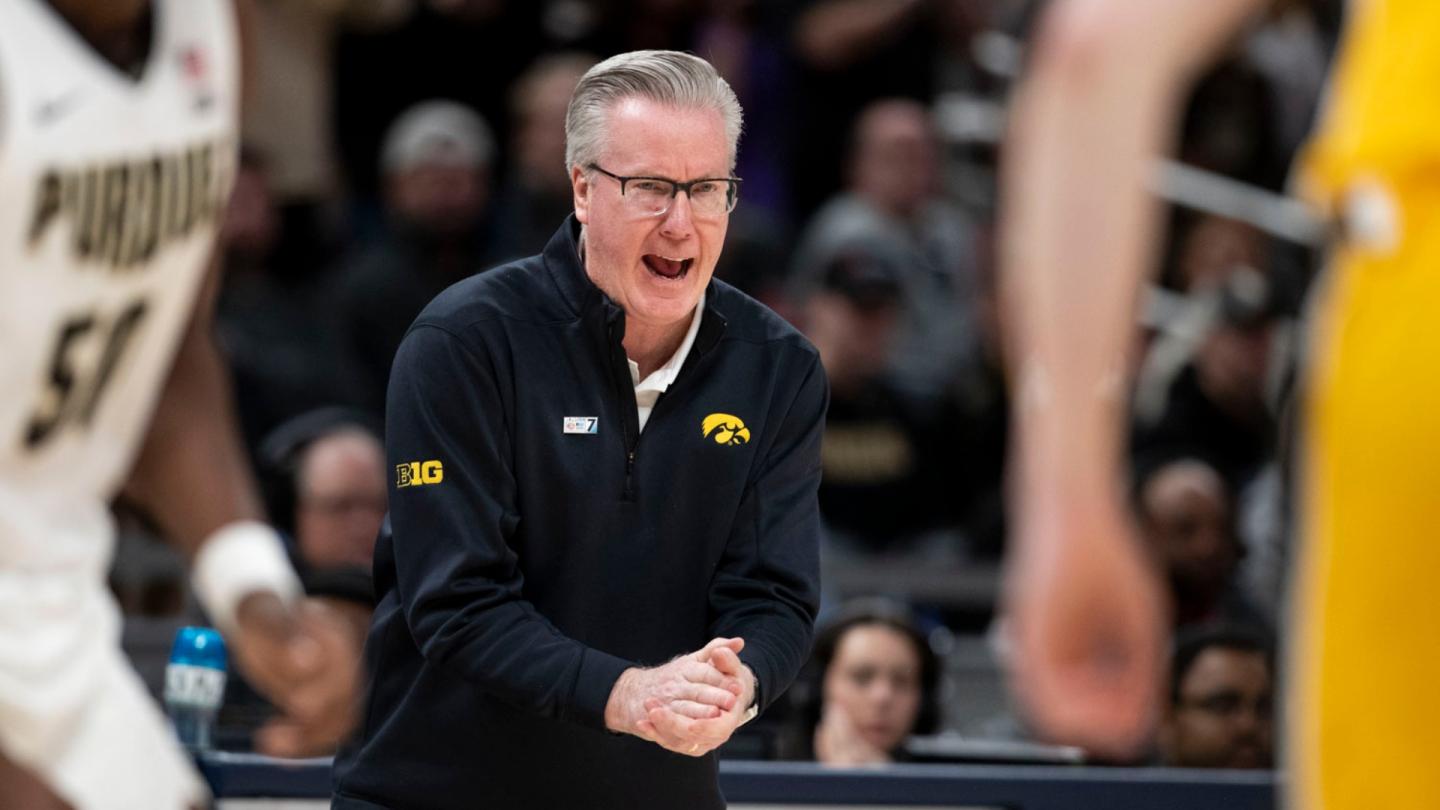 May 20 2023
Basketball Ireland announce latest summer coaching clinic with Iowa Hawkeyes head coach
Basketball Ireland is delighted to welcome Iowa Hawkeyes head coach Fran McCaffery to the National Basketball Arena for two coaching clinics.
Each clinic will involve a two-hour coaching session and an open Q&A session with coach McCaffery. The sessions will take place on the 2nd and 3rd of June in the National Basketball Arena and form part of an exciting summer ahead for coach education.
Basketball Ireland licensed coaches will be awarded 200 CPD points for attending each clinic. Each clinic costs €10 or €15 to attend both. You must register for the clinics in advance on Basketball Ireland's online learning platform, Helpside.
You can view the full details of the clinics and book your spot on Helpside by clicking here.
Itinerary
Friday 2nd June
7 pm – 9 pm: Iowa Defensive Fundamentals
9 pm-10 pm: Open Q&A
Saturday 3rd June
11 am – 1 pm: Iowa Offensive Fundamentals
1 pm - 2 pm: Open Q&A
These clinics form part of an exciting few weeks for coach education in Basketball Ireland. Other events include a clinic with Brianna Finch on Friday 26th May, followed by the Women in Sport coaching Conference on the 27th May.
Full details and registration for all events can be found on Helpside by clicking here.
Fran McCaffery Bio
After over two decades as a head coach, Fran McCaffery has coached his teams to 12 NCAA Tournaments and six conference tournament championships from four different leagues, including the Big Ten, with an overall record of 512-353 (.592). McCaffery joined Hall of Fame coaches Rick Pitino, Bob Huggins, Eddie Sutton and Lefty Driesell as the only Division I coaches to lead teams to conference tournament titles in four or more different leagues. McCaffery is also one of just 14 Division I head coaches to take at least four different programs to the NCAA Tournament.
McCaffery's up-tempo style of play is a favourite among his players. Iowa has led the Big Ten in scoring each of the last five seasons, ranking fifth nationally in 2021 and 2022. Iowa averaged more than 83 points in consecutive seasons (2021 & 2022) for the first