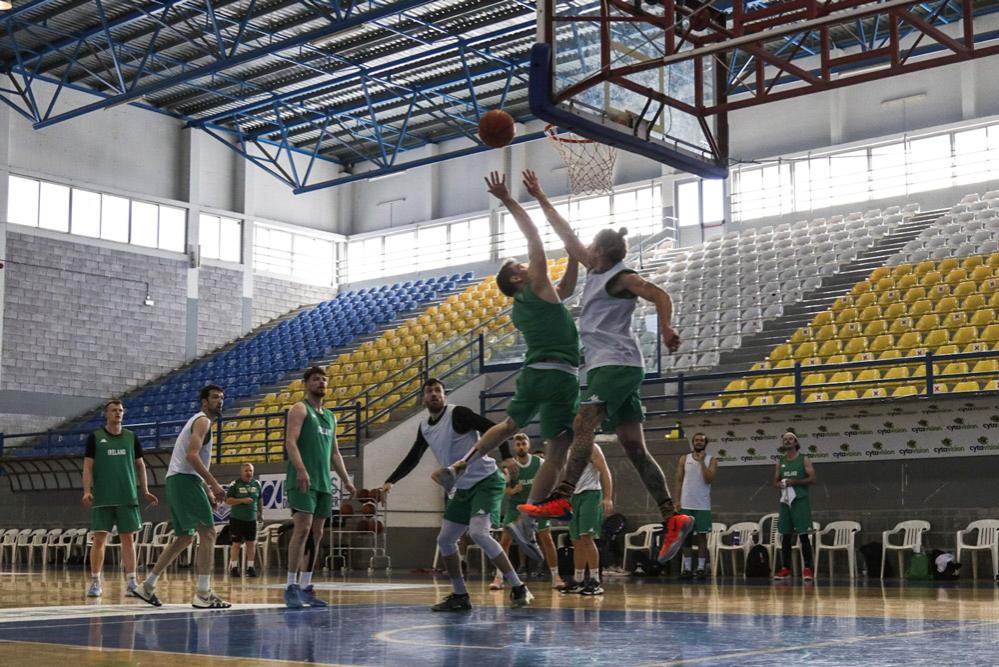 Nov 24 2021
Ireland captain Hosford is ready for FIBA EuroBasket challenge
On the back of being appointed captain of the Ireland senior men's team, Kyle Hosford is not taking his role for granted.
"It's a great feeling, I'm very proud and honoured to captain our country. We're coming off a high, this is our first time being together since that tournament [European Championship for Small Countries]. We came in, spirits are high, practice has been good, so we're looking forward to the game."
Hosford's call up to the role of skipper comes on the back of his vice-captaincy during the team's big win at the FIBA European Championship for Small Countries. The team now make the step up to EuroBasket, beginning the journey this Thursday against Cyprus in their FIBA EuroBasket 2025 Pre-Qualifier. Hosford knows it will be a challenge, but one they're ready for.
"Confidence just builds as you come on, but we know that this level of competition is a lot harder, so we're focused in on that, we're not coming in relaxed thinking we're going to win every game."
Hosford continues, speaking on the atmosphere in the team as they prepare for the game in Nicosia, Cyprus.
"It's massive, it's the biggest opportunity. It's the best tournament in Europe. We've come in, we know exactly what we're up against, they'll be a team of 12 pros, well drilled, well coached, full fitness and full intensity. So we know what we have to bring, and it's one through twelve, it's not the starting five, it's not the best fellas coming in, it's the whole team."
Following Thursday's contest, Ireland return to Dublin to face Austria on Sunday in their second Pre-Qualifier, and Hosford is looking forward to having the home crowd in the seats.
"That's something we all missed out on, playing in front of family and friends, people you play against in the league. Everyone wants to see Irish basketball, so now coming back to the arena, obviously we saw the women's team and the atmosphere, so we're just hoping to build from them as well."
You can watch Ireland v Cyprus LIVE (5pm Irish time) from the FIBA YouTube Channel. Learn more here.
Tickets are currently still available for Ireland v Austria at the National Basketball Arena (Sunday 28th November) and can be purchased here. The game will also be shown live on TG4.