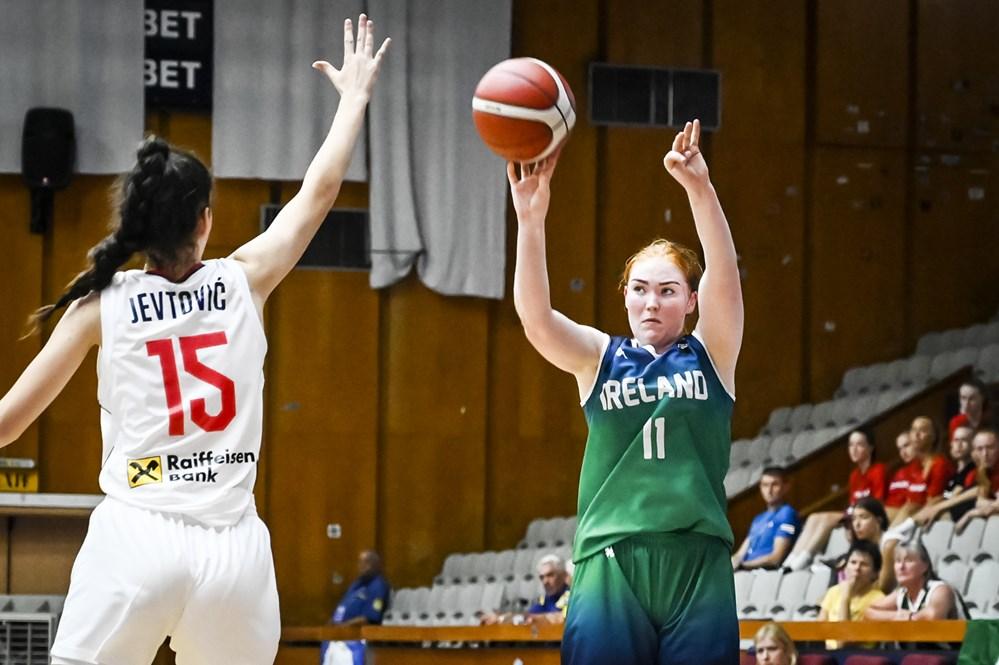 Jul 31 2022
Ireland U18 women beaten 47-67 by Serbia in second game of FIBA European Championship campaign
Tommy O'Mahony's U18 women's team were defeated by a strong Serbian side, who were fastest out of the blocks from tip-off. After Saturday's high octane win against Denmark, it was always going to be difficult to replicate such a performance. The trio of Sarah Hickey, Lucy Coogan and Maria Kealy once again stepped up with some standout performances, but it wasn't enough.
Very little went the way of Ireland at the start with a lot of rebounds going the way of the Serbs, as well as the shooting affair. With the score at 16-3 with three to go in the first quarter, there needed to be changes in the way Ireland played.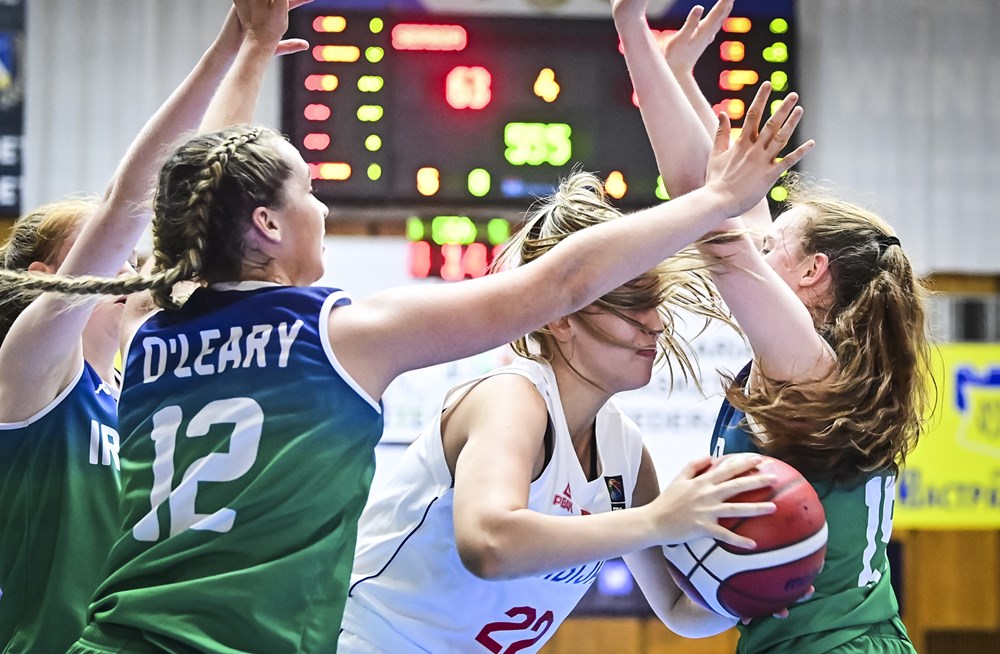 It was easier said than done against a tall Serbian side though. Micaiah Fubara was a thorn in the side of our opponents all game long, clocking up five points and six rebounds, the most of any of the team.
There were more minutes for the likes of Lucy Devoy, Rebecca Sexton and Amy Duggan who all put in a great shift, but the gap between the sides wasn't going to be bridged.The gulf in the shooting stats between the sides highlights an area that O'Mahony and his team will be looking to target, with Ireland at 27% from the field.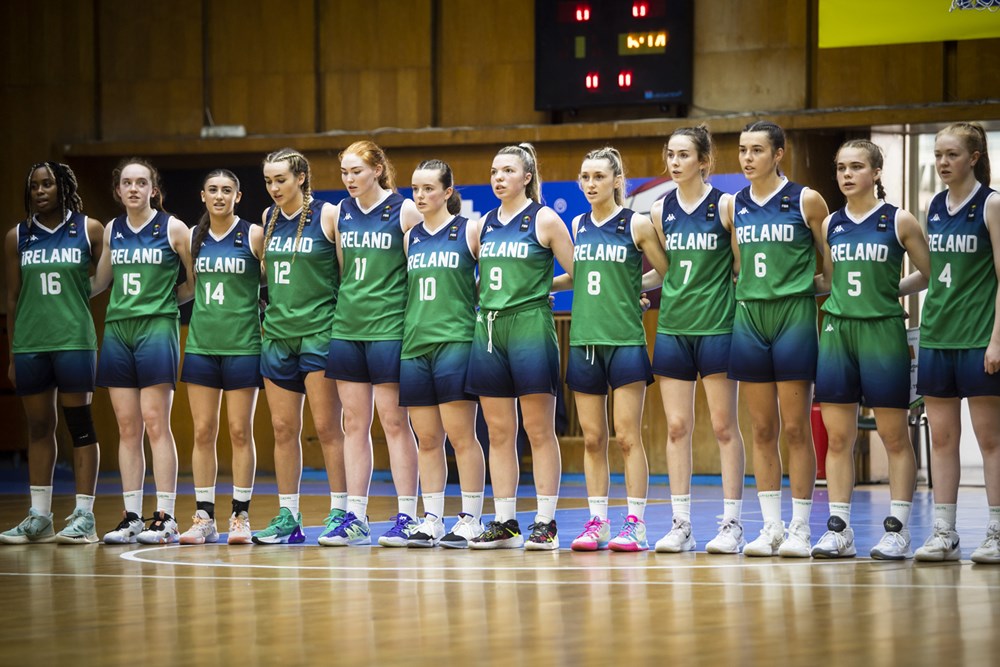 Speaking after the game, head coach Tommy O'Mahony said: "Serbia are a very strong team. We struggled offensivelty throughout the first half. We got a hold of it at half time, but we couldn't get rid of the barrier of 15/20 points, it was always there. We battled well."
Attention now turns to the Austria game with the Ireland team still in with a good chance of reaching the quarter-finals. Tuesday's opponents lost their opener to Romania on a 45-57 scoreline.
Ireland Top-Three Scorers:
Sarah Hickey 12 pts, Lucy Coogan 11 pts, Maria Kealy 9pts
---
---
Upcoming FIBA U18 Women's European Championship Fixture:
Austria v Ireland, Tuesday, August 2nd - 14:15
---
Full squad
Rachel Callery (Ulster University Tigers), Lucy Coogan (Kilkenny Stars), Lucy Devoy (Limerick Celtics), Amy Duggan (Cobh BC), Erica Egan (Malahide BC), Micaiah Fubara (DCU Mercy), Caitlin Gloeckner, Sarah Hickey (Waterford Wildcats), Maria Kealy (Letterkenny Blaze/LYIT Donegal), Niamh O'Leary (Liffey Celtics), Rebecca Sexton (Carrigaline), Niamh Tolan (East Cavan Eagles)