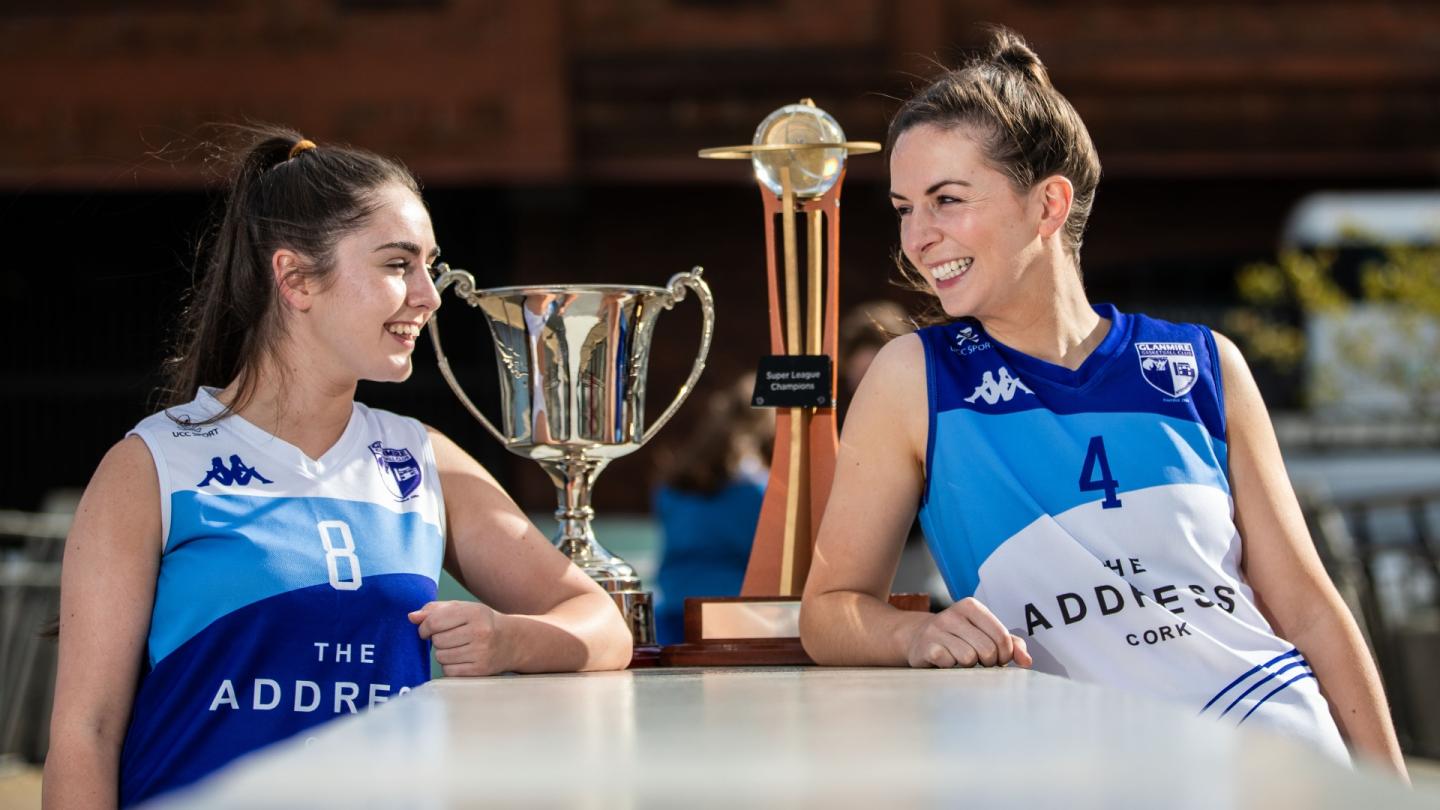 Sep 05 2023
2023/24 MissQuote.ie Super League and MissQuote.ie Division One fixtures announced
The Address UCC Glanmire will begin their bid for a third successive MissQuote.ie Super League crown when SETU Waterford Wildcats make the 77-kilometre journey to Upper Glanmire on September 24th.
"We're planning for what I think will be a difficult season," said head coach Mark Scannell. "SETU Waterford Wildcats is as difficult a fixture as any to start, even at home. We have two new Americans who we think will be good, but it takes time to put everything together and we were slow out of the blocks last year," he added.
"The great thing about our set up is the tradition and culture is there for a long time. We are always the team to beat and although that brings challenges, it also bring a responsibility that our players will embrace and we really look forward to trying to get ourselves in the mix for silverware again. We've put together two unbelievable years and now it's time to draw a line under those and go again."
A collegiate rivalry between University of Galway Mystics and DCU Mercy will tip-off the domestic season in the Kingfisher Arena on Saturday, September 24th on basketballireland.tv. The home side eyeing an upset against last year's beaten MissQuote.ie Super League and InsureMyHouse.ie Paudie O'Connor Cup finalists.
Trinity Meteors rookie head coach Hillary Netsiyanwa will be without the departed Dayna Finn and Claire Melia when Gurranabraher Credit Union Brunell make the trip to the capital on opening day. The slate's other two fixtures see MissQuote.ie Division One champions Portlaoise Panthers journey up the M1 to face Ulster University in Jordanstown Sports Village, while the meeting of FloMAX Liffey Celtics and Pyrobel Killester has 'tie of the weekend' potential with at least five Irish internationals taking to the floor.
MissQuote.ie Division One
The MissQuote.ie Division One line up has a more settled look for 2023/24 following the addition of five new teams a year ago.
McEvoy's Cavan Eagles will lay claim to 'most successful rookie' honours after their run to the MissQuote.ie Division One playoff semi-finals and return with high hopes of going a couple of steps further against fellow newcomers from last season Oblate Dynamos on opening day.
That is one of three North Conference contests on day one of the new season. iSecure Swords Thunder play Phoenix Rockets and Abbey Seals Dublin Lions face Templeogue the others.
St. Paul's Killarney narrowly missed out on promotion under James Fleming last season and they hit the road to start the campaign against SETU Carlow in the South Conference. UL Arena plays host to Limerick Sport Huskies, while Crescent College Dooradoyle is the venue for Limerick Celtics home opener with Marble City Hawks.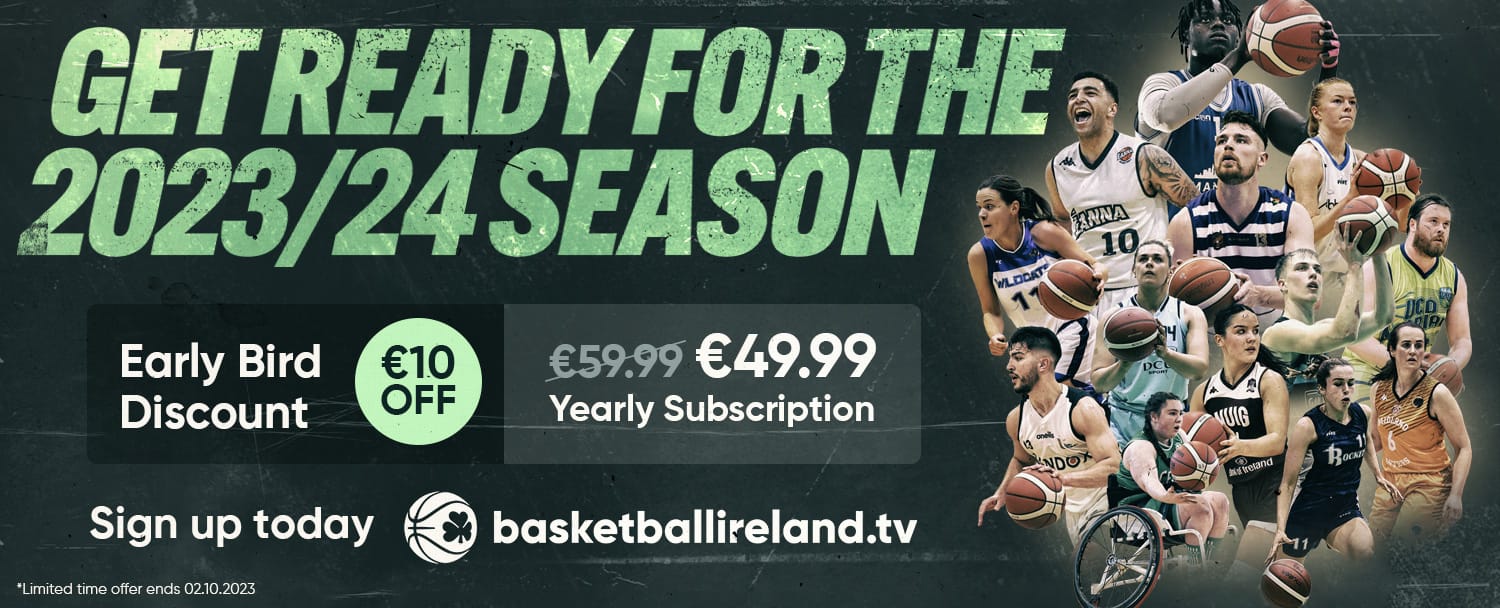 MissQuote.ie Super League Opening Day Fixtures
| | | | | | |
| --- | --- | --- | --- | --- | --- |
| Day | Date | Time | Home | Away | Venue |
| Saturday | Sept 23rd | 5.30pm | Trinity Meteors | Gurranabraher Credit Union Brunell | Trinity College |
| Saturday | Sept 23rd | 4pm | University of Galway Mystics | DCU Mercy | Kingfisher Arena |
| Saturday | Sept 23rd | 5.15pm | Ulster University | Portlaoise Panthers | Jordanstown Sports Village |
| Saturday | Sept 23rd | 7pm | FloMAX Liffey Celtics | Pyrobel Killester | Leixlip Amenities |
| Sunday | Sept 24th | 3pm | The Address UCC Glanmire | SETU Waterford Wildcats | Upper Glanmire |
MissQuote.ie Division One Opening Day Fixtures
| | | | | | |
| --- | --- | --- | --- | --- | --- |
| Day | Date | Time | Home | Away | Venue |
| Saturday | Sept 30th | 5.30pm | Abbey Seals Dublin Lions | Templeogue | Colaiste Brid |
| Saturday | Sept 30th | 5.30pm | iSecure Swords Thunder | Phoenix Rockets | ALSAA |
| Sunday | Oct 1st | 3pm | McEvoy's Cavan Eagles | Oblate Dynamoes | Virginia Show Centre |
| Saturday | Sept 30th | 5pm | Limerick Sport Huskies | Moy Tolka Rovers | UL Arena |
| Sunday | Oct 1st | 12.30pm | SETU Carlow | St Pauls Killarney | Barrow Centre |
| Sunday | Oct 1st | 3.15pm | Limerick Celtics | Marble City Hawks | Crescent College |
MissQuote.ie Super League Full Fixtures
MissQuote.ie Division One Full Fixtures