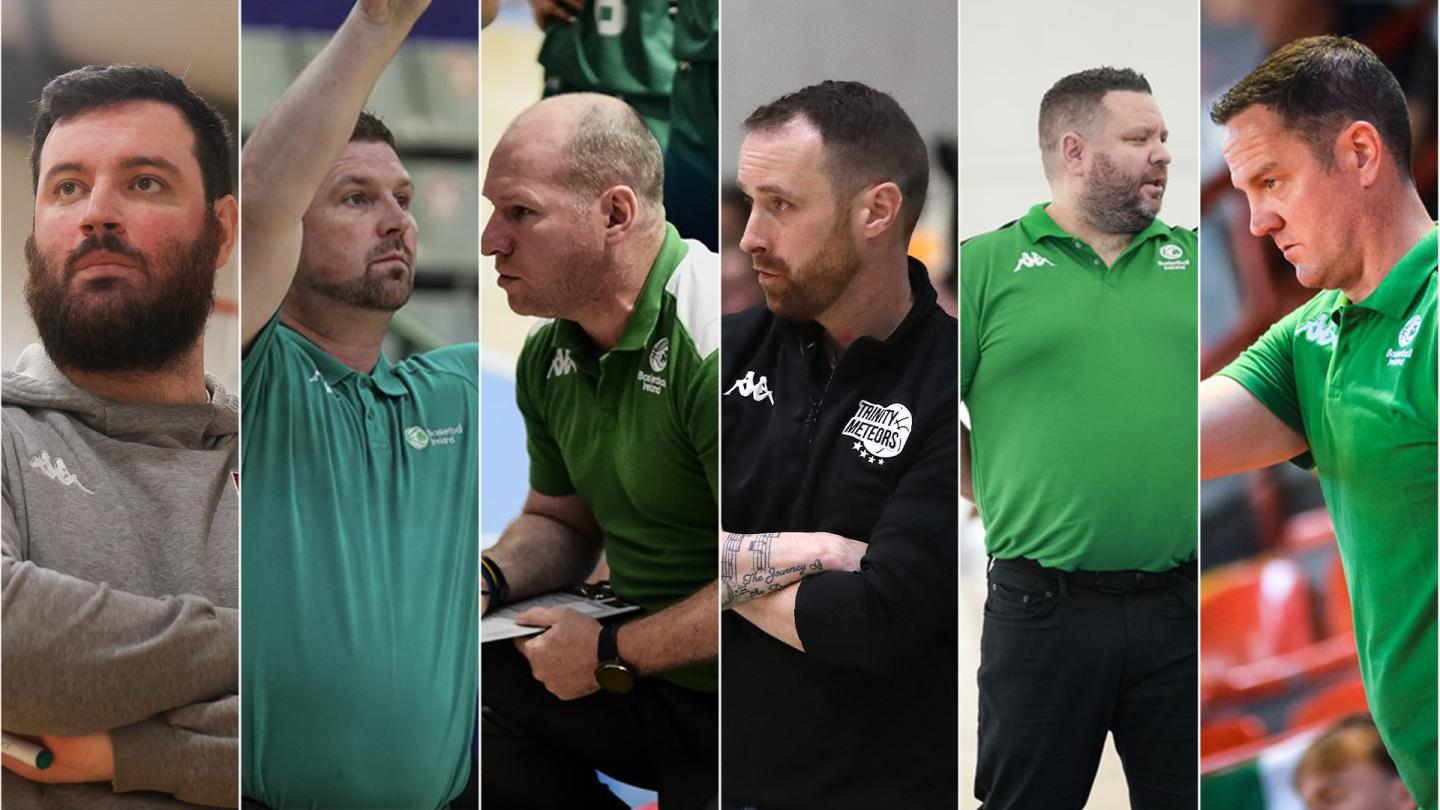 Sep 14 2023
Basketball Ireland confirm underage international coaching appointments for 2023/24
Basketball Ireland's Elite Performance Committee (EPC) have confirmed the appointment of the six head coaches who will lead our underage teams into the FIBA European Championships in 2024.
Four head coaches from the previous international cycle return. Tommy O'Mahony (U18W) and Karl Kilbride (U20W) continue in their roles following excellent performances at the most recent FIBA European Championships, Paul Kelleher switches from the U18 men's programme to the U16 men's team and Thomas Walsh will be back as U20 men's head coach after taking a youthful selection to this year's FIBA European Championship.
Niall Berry, who is currently in charge of Portlaoise Panthers in the MissQuote.ie Super League takes the reigns of the U18 men, with his rival at National League level, University of Galway Mystics' Paul O'Brien take over the U16 girls team from Laura Mullally.
---
U16 Women's Coach – Paul O'Brien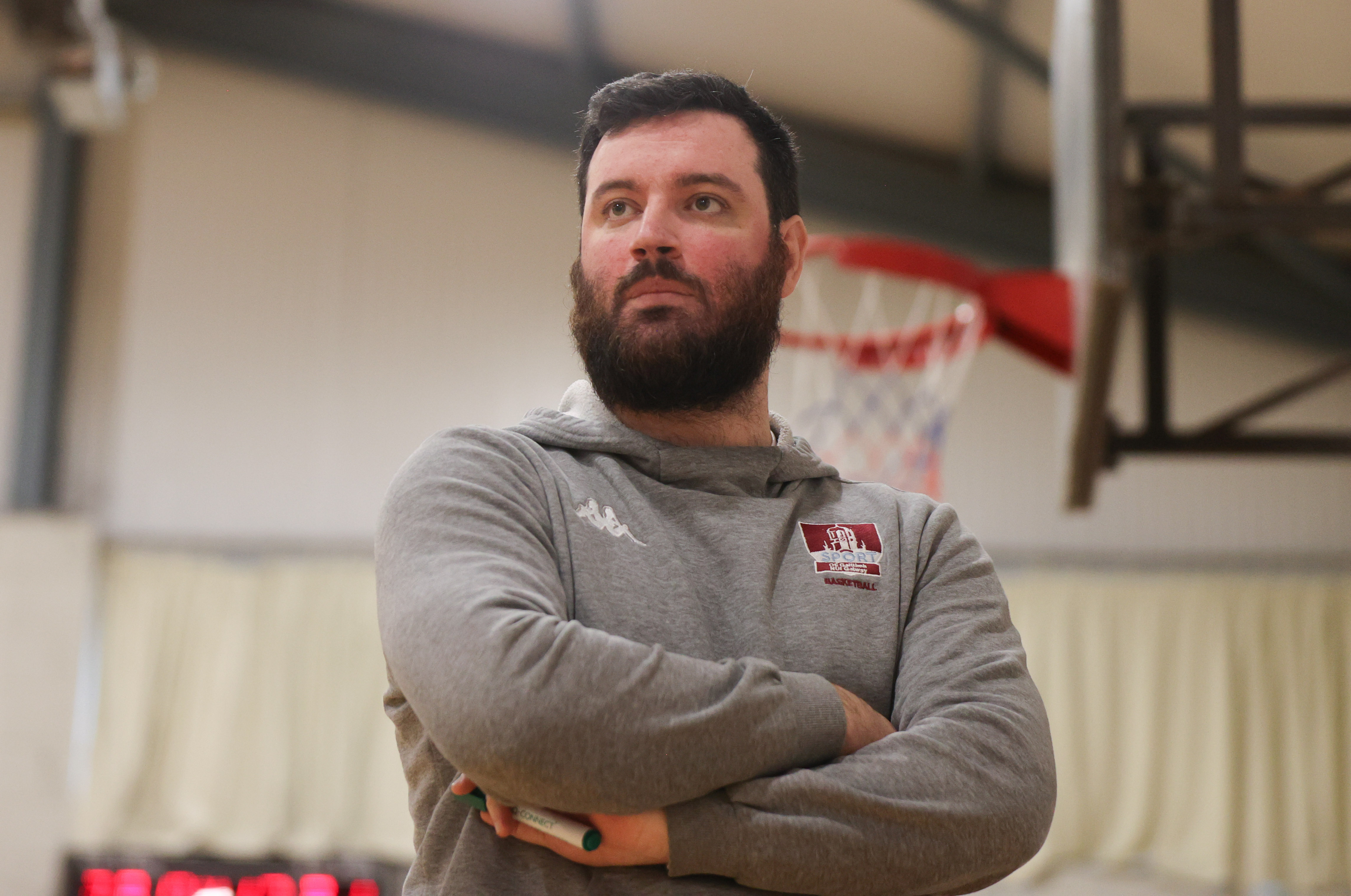 O'Brien will make the step up from assistant coach at this level in 2023 to lead the squad to the FIBA European Championship this coming season.
He has found plenty of success coaching a young and inexperienced University of Galway Mystics team in recent years, taking them to a MissQuote.ie Division One crown as well as an InsureMyHouse.ie U20 Women's National Cup in the last two seasons. He has also previously been at the forefront of the Basketball Ireland Academy's programme in the West.
On his appointment, O'Brien said: ""It's a massive honour to have been appointed as head coach for the 16 Women's National Team. I am really looking forward to the process picking a squad that will play in the FIBA European Championship next summer. I want to thank the EPC for entrusting me with leading this group and can't wait to get started."
---
U16 Men's Coach – Paul Kelleher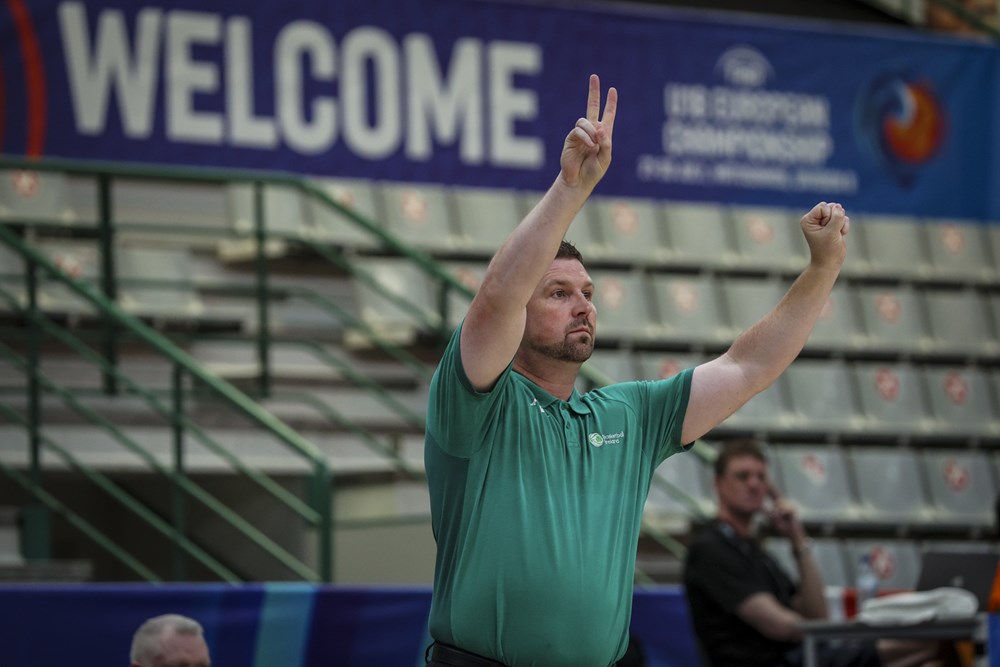 Kelleher returns to the Ireland U16 men's role following six seasons at the helm of the Ireland U18 men's team.
The Cork man has previously taken home a bronze medal from the FIBA U18 Men's European Championship 'C' division in 2018, while boasting 26 years of experience on the bench across the National League, Ireland underage teams and club basketball.
Most recently his team finish 20th in the FIBA U18 Men's European Championship 'B' Division.
"It's very exciting to be going back to where it started for me for a whole numbers of reasons," said Kelleher. "What we've learned from the U18's and bringing it back to U16 to help the young players progress and understand the levels required. But more importantly to help build on the work that the coaches and everyone involved in Basketball Ireland's Academy have done the last two years. It's such an exciting to be given this opportunity and can't wait to get started and meet the players."
---
U18 Women's Coach – Tommy O'Mahony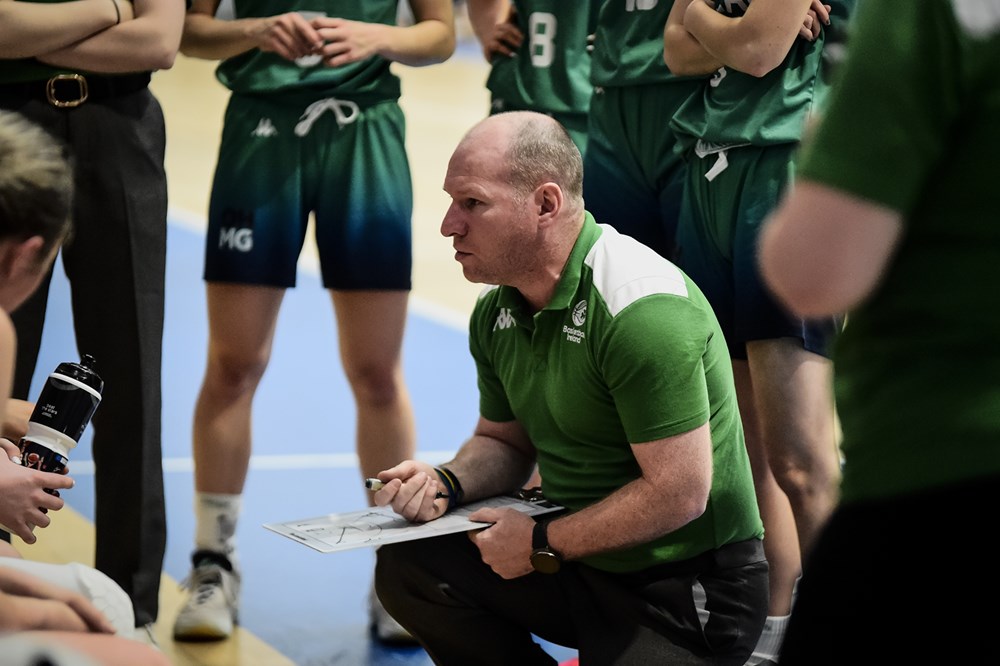 Tommy O'Mahony is beginning his 8th season as head coach at U18 level and his sixth in succession, dating back to 2019. He also served as an assistant coach in 2014.
Most recently at the FIBA European Championship's this summer, he guided his team to a strong 6th place finish in the 'B' division, reaching the quarter-finals before losing out to eventual gold medallists Croatia by 7-points.
Domestically, O'Mahony is beginning his 3nd season at the helm of Waterford Wildcats in the MissQuote.ie Super League, taking them to an InsureMyHouse.ie National Cup semi-final in his 2nd season.
On his re-appointment O'Mahony said:
"I am delighted to be re-appointed as Ireland U18 women's coach. It's a great honour to coach your country and I feel very proud about it. As a coaching staff we are very eager to get going as we know we have a lot of work to do, but are really looking forward to the next group of players coming through."
---
U18 Men's Coach – Niall Berry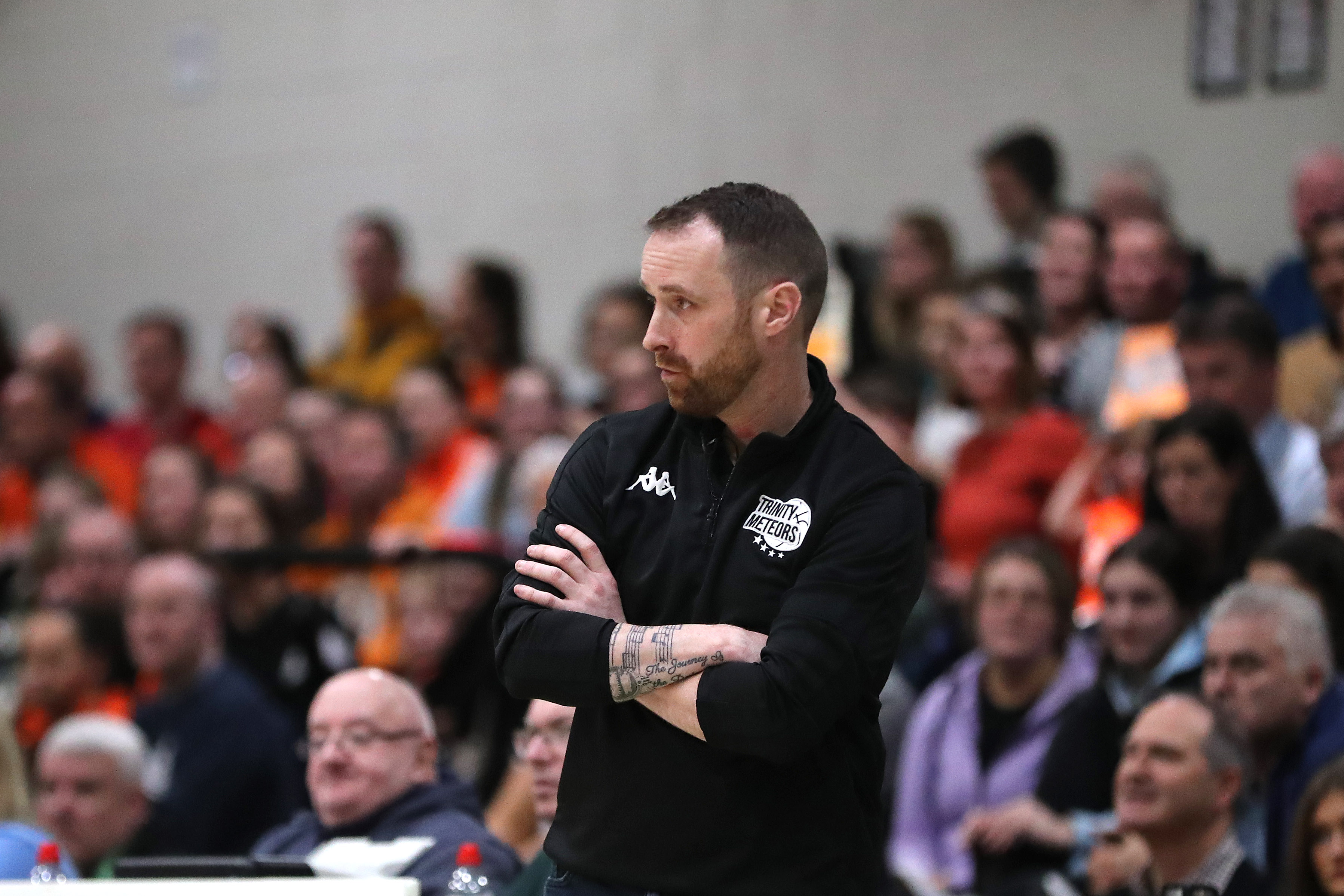 Berry steps into the Ireland U18 men's head coach position succeeding Paul Kelleher, for whom he acted as an assistant on the programme in 2019/20 and 2020/21. He's also been assistant coach to Tommy O'Mahony during Ireland U18 women's run to the FIBA European Championship 'B' final in 2017.
At National League level he will oversee Portlaoise Panthers return to the MissQuote.ie Super League in 2023, making the move to Laois from Trinity Meteors. Berry took the Dublin club to a 12-6 record and 3rd place finish in the league, also reaching the InsureMyHouse.ie National Cup final where they were defeated by Killester.
Berry is excited to get going in the role: "It's a huge honour to be given the opportunity to be the head coach of the Irish under 18 men's programme. I'm really grateful to the EPC for showing faith in me for the position and I can't wait to get started with try outs this weekend".
---
U20 Women's Coach – Karl Kilbride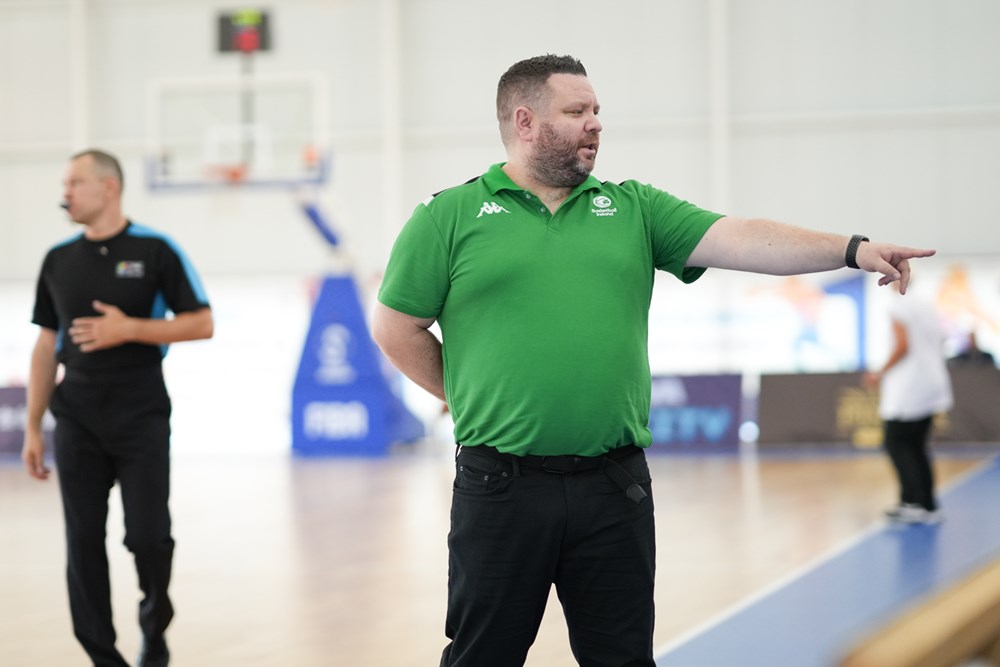 Kilbride will coach at his 8th FIBA European Championship as part of an Irish set up in 2024, operating as a head coach on seven occasions, spanning age grades between U15 and his current U20 position.
His side proved very successful in 2023, securing a quarter-final spot against Switzerland before ultimately finishing 8th in the 'B' division. That follows on from a positive showing in the 'A' division in 2022. Kilbride also has a decade of MissQuote.ie Super League experience on his CV with Pyrobel Killester and FloMAX Liffey Celtics.
"I'm very honoured and incredibly excited to be back with the U20s this year," he said. "While we had a really successful campaign this summer, we got a little unlucky with health issues and felt like we probably left some wins behind us. With six of this year's group returning and with how successful Tommy (O'Mahony) and the U18s were both this summer and last, we're really confident that we can put together another very strong group.

Getting to a quarter final and still being maybe a little bit disappointed is a great position to be in; and it shows the talent level and also the aspirations and ambition for this group and for Irish basketball going into next year. It really is an exciting time to be involved," Kilbride added.
U20 Men's Coach – Thomas Walsh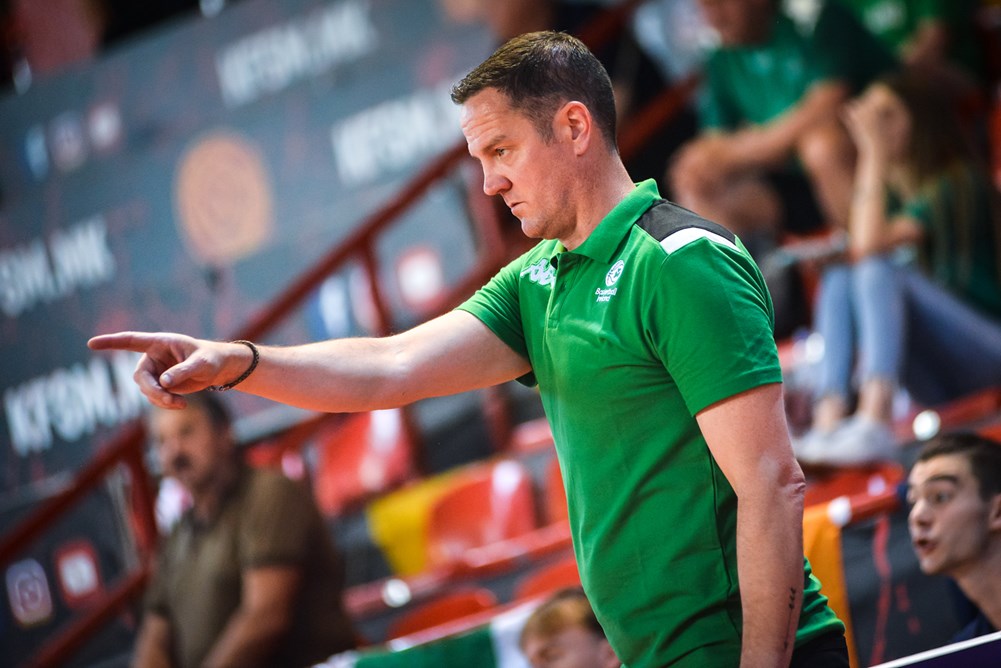 It'll be Thomas Walsh's second season as Ireland U20 men's head coach, guiding them to a 16th place finish at the FIBA European Championship in first attempt.
Walsh previously spent five years as an assistant coach on Pat Price's U16 men's programme and has also coached the Southern region of the Basketball Ireland Academy. He is also a previous National Cup winner with Limerick in 2002.
Walsh is looking forward to his second year at the helm: "I'm excited to get another run at FIBA European Championships for 2024. We were a little inexperienced last summer plus two teams in our group making it to the final were some big hurdles for us. I'll be keeping a close eye on the U20s around the leagues this season, as well as keeping contact with our overseas players. I'm looking forward to putting a strong group together to represent Ireland next summer."