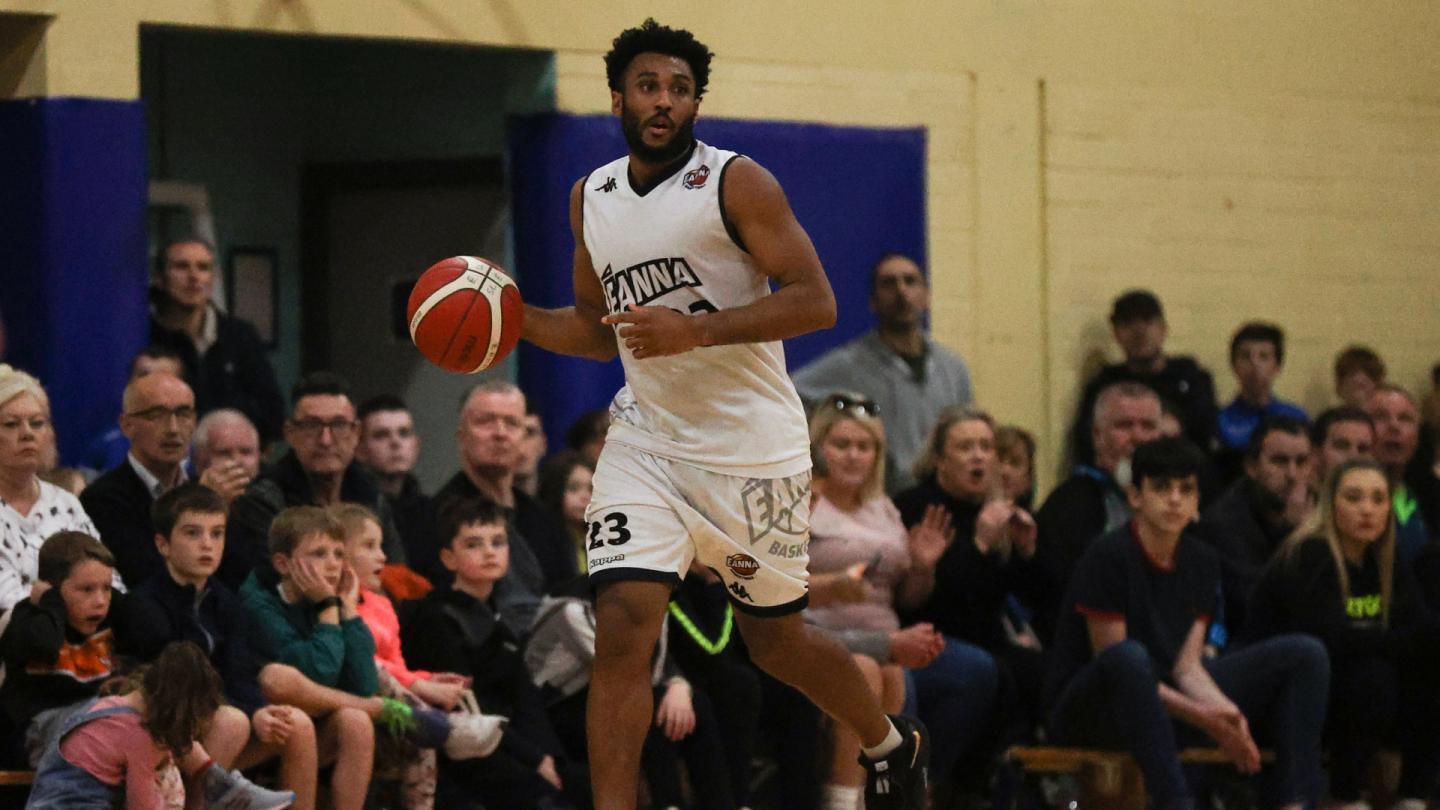 Nov 18 2022
Ultra competitive nature of National League highlighted in exciting slate of fixtures
Top spot of the MissQuote.ie Super League is up for grabs on Friday night, as an explosive Dublin derby between DCU Mercy and Killester kicks off week seven of the National League.
Mark Ingle's high flying DCU Mercy team put University of Galway Mystics to the sword in ruthless fashion in the previous round of games, while Killester picked up a morale boosting win on the road against Ulster University. This game boasts three players selected for the Ireland women's squad this week and promises to be enthralling from start to finish, with high stakes and high-quality players on display.
Leixlip Amenities Liffey Celtics have found their stride recently and look to make it three wins in succession when they head west to face an injury plagued University of Galway Mystics. Head Coach of the Kildare outfit Karl Kilbride isn't letting complacency set-in:
"Galway will be a tough task for us this week. They have a bunch of young talent in their squad. They've had some injuries lately so I'm sure they'll be hoping to get some people back and get some momentum again. We had our best game of the year defensively last week and we'll be looking to improve on that again this week. It's been a big area of focus for us at every training session, so we want to make sure we keep trending in the right direction at that end of the floor."
His opposite number Paul O'Brien believes his young guns are starting to get to grips with the physicality of the league:
"Big weekend for us with both Super League and U20 Cup games. Liffey Celtics are an excellent team with 3 senior Irish players and 2 very good Americans. Again, we felt competitive against DCU last weekend but the physicality at this level is something we are getting used to. We feel well prepared for this weekend and hopefully can show our quality for the whole game, and not have the poor spells that have cost us so far."
i3PT Fr.Mathews want to "build on the second half performance from last week," according to head coach Niamh O'Dwyer. A confident Trinity Meteors outfit are their opposition at the Fr.Mathews Arena. "We know we need to be tuned for 40-minutes of basketball against Trinity Meteors," added O'Dwyer.
Trinity Meteors head coach Niall Berry is praising the tenacious attitude O'Dwyer has instilled in her team on the defensive end, "Fr Mathews are a team that boasts one of the best defensive records in the league, so we know we'll have it all to do this weekend in Cork. You're always in for a battle when you compete against the quality of players they have in their team so we're looking forward to watch should be a fantastic game."
Arguably the pick of the weekend's fixtures plays out in Waterford. The hometown Wildcats are looking to pounce on a Singleton SuperValu Brunell team needing to rebound from successive defeats following a 4-0 start to the MissQuote.ie Super League. Ireland captain Edel Thornton has been outstanding in the boxscore for the Cork team so for in 2022 and it throws up an intriguing match up with newly called up Ireland international Sarah Hickey, who might use this game as a platform to show Irish head coach James Weldon she deserves significant minutes against The Netherlands a week on Sunday.
Waterford Wildcats head coach Tommy O'Mahony said "After a disappointing loss last weekend, we are eager to get on the court. Brunell have some serious threats and have always being a tough match up . They have produced some excellent results this year and will punish you on every mistake you make . We need to be fully concentrated for the full game and our players will need to produce their best to have any shout."
The tension is equally high in the InsureMyVan.ie Super League, where seven teams have a record of 4-2 or better in a ferociously condensed table. Every game has a feeling of significant consequence, no more so in week seven than the meeting of Emporium Cork Basketball and defending champion Garvey's Tralee Warriors. "We are continuing to improve offensively," said Emporium Cork head coach Ciaran O'Sullivan. "We took a big step back last week with our defensive focus and intensity. Our defense will be tested in a major way in Tralee, as they have championship pedigree and some of the most talented players in the country," he added.
InsureMyVan.ie Super League pace setters University of Galway Maree have a local derby against Moycullen to overcome, if they're to remain at the forefront of affairs. "We've had a tough week with a few knocks and bruises but have prepared the best we can for the derby game. Improvement on last weekend's game is vital if we are to give ourselves a shot this weekend," said University of Galway Maree head coach Charlie Crowley.
Moycullen will be out to play spoilers, but head coach John Cunningham is aware just how big that task would be: "Some positives to take from last week. We were pretty solid and consistent in the areas we focussed on and that kept us in the game longer than in our previous contests. Unfortunately, turnovers were an issue again and, combined with a poor defensive rebounding performance, we gave up too many points that Tralee didn't have to earn. It wasn't the deciding factor, but it made a potentially tight game into a 20 point defeat.
This week is a big ask from where we are. They transition very well and, if we turnover the ball, that feeds their strength. Their size and athleticism challenges our other bad point from last week, defensive rebounding, so we really need to up our game in those two areas. We're still firefighting but the good thing is, everyone is on board the fire engine."
Back-to-back defeats has left Energywise Ireland Neptune with their first major test of character of the season against Flexachem KCYMS. The Killorglin head coach Declan Wall doesn't want a gap to develop between the Kerry side and those above them in the table, "Tough home fixture this weekend against Energywise Ireland Neptune," said Wall. "Stacked with Irish internationals and good import players they look to be one of the top teams in country this year. We will need to improve from last weekend to give ourselves a chance especially on the defence end. Worked hard this week on getting back to the good things we have been doing recently to see can we pick up a few wins to keep in contact with the teams above us before Christmas." he added.
DBS Éanna are creeping up the table week on week, positioned to take advantage of any slip ups from those above them as they travel to take on Bright St.Vincents, who themselves are in a decent vein of form. DBS Éanna head coach Darren McGovern thinks their opponents have invested wisely. "Bright St.Vincents have invested and are certainly more talented with their imports this season. We know Stefan well and the quality he has. I'm looking forward to how we react this weekend after some good results recently. We need to find a way to continue our good form." said McGovern.
Among the plethora of 4-2 teams, Belfast Star welcome UCD Marian to De La Salle College. Head coach Adrian Fulton wants to make the most of home advantage against the Dubliners. "Ionnais is doing a great job with a squad that is completely different to what we have battled with over the last number of seasons. Unfortunately, it means a lot more preparation work trying to get up to speed with a very talented group of young players, some good pros and a jet quick American who puts the ball in the basket for fun. We know it's going to be a battle, but we are looking to make home advantage count."
The final matchup of the weekend will see EJ Sligo All-Stars make the long trip South to face UCC Demons. The teams had some excellent matchups in the InsureMyVan.ie Division 1 last season and there's sure to be no love lost between the pair. UCC Demons head coach Daniel O'Mahony "was very happy" with how they performed last Sunday. "Week on week we are improving." he said. "EJ Sligo All-Stars on Sunday will provide another challenge for us and we will need to be at our best for close to 40-minutes in order to have success."
Limerick Sport Eagles, Moy Tolka Rovers and Drogheda Wolves all need wins against Dwyers of Cork Fr.Mathews, Abbey Seals Dublin Lions and Team North West if they're to maintain level pegging atop the InsureMyVan.ie Division 1. Any slip up at this point in the season and gaps will start to appear as we head towards the business end of the campaign.
Portlaoise Panthers defend the sole remaining undefeated record in the country in their MissQuote.ie Division 1 game against another high flyer, Limerick Celtics, in what promises to be a fantastic encounter at a packed St. Mary's Hall in Portlaoise. Elsewhere McEvoy's Cavan Eagles look to maintain a strong start to National League life against Abbey Seals Dublin Lions and Moy Tolka Rovers aim to get back to winning ways against Swords Thunder.
InsureMyVan.ie Super League Fixtures
Saturday 19th November
Killester v Griffith College Templeogue, Oblate Hall, Inchicore, 4pm
Belfast Star v UCD Marian, De La Salle College, 6.30pm
Bright St. Vincent's v DBS Éanna, St. Vincent's CBS, 7pm
Flexachem KCYMS v Energywise Ireland Neptune, Killorglin Sports Complex, 7.15pm
Garvey's Tralee Warriors v Emporium Cork Basketball, Tralee Sports Complex, 7.30pm
Sunday 20th November
UCC Demons v EJ Sligo All-Stars, Mardyke Arena, 3pm
MissQuote.ie Super League Fixtures
Friday 18th November
DCU Mercy v Killester, DCU Arena, 8pm
Saturday 19th November
University of Galway Mystics v Leixlip Amenities Liffey Celtics, NUIG Kingfisher, 3.30pm
Waterford Wildcats v Singleton SuperValu Brunell, Mercy Secondary School, 3:30pm
i3PT Fr. Mathews v Trinity Meteors, Fr. Mathews Arena, 5pm
Saturday 26th November
Ulster University v The Address UCC Glanmire, Jordanstown Sports Village, 5pm
InsureMyVan.ie Division 1 Result
Tuesday 15th November
Team North West 76-74 Ulster University, ATU Donegal
InsureMyVan.ie Division 1 Fixtures
Saturday 19th November
SETU Waterford Vikings v Limerick Celtics, Carrickpherish Hall, 7pm
Limerick Sport Eagles v Dwyers of Cork Fr. Mathews, 7pm
Drogheda Wolves v Abbey Seals Dublin Lions, Ballymakenny College, 7.30pm
Moy Tolka Rovers v Team North West, Tolka Rovers SC, 7.30pm
Sunday 20th November
SETU Carlow v Scotts Lakers SPK, 3.30pm
MissQuote.ie Division 1 Fixtures
Saturday 19th November
Moy Tolka Rovers v Swords Thunder, Tolka Rovers SC, 5pm
Oblate Dynamos v Phoenix Rockets, Oblate Hall, Inchicore, 7pm
Marble City Hawks v Limerick Sport Huskies, O'Loughlin Gaels, 7pm
Sunday 20th November
SETU Carlow v St. Paul's Killarney, Barrow Centre, 1230pm
Portlaoise Panthers v Limerick Celtics, St. Mary's Hall, Portlaoise, 3pm
McEvoy's Cavan Eagles v Abbey Seals Dublin Lions, Virginia Show Centre, 3.30pm