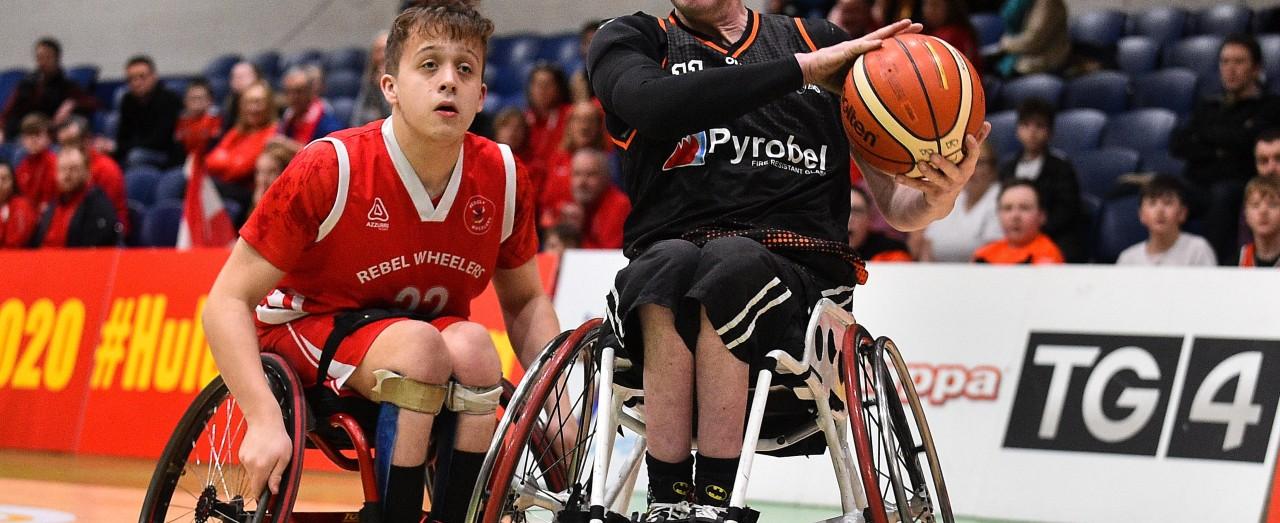 Jul 28 2020
Disability Inclusion Policy 2020-2024 Announced
This policy represents the agreed principles and commitments for disability inclusion, in line with the Cara Sport Inclusion Disability Charter.
Basketball Ireland will implement this policy to support and develop an inclusive environment for children and adults within our clubs, programmes, coaches, volunteers and players.
The 'Basketball Ireland Including People With Disabilities Policy' aims to encourage clubs and boards to adopt an inclusive approach around people with a disability. This policy will promote a stronger link to be formed between Basketball Ireland, Special Olympics Ireland and Irish Wheelchair Association – Sport, while also encouraging clubs under these three organisations to create links in order to encourage inclusion. This policy will also encourage stronger links between Basketball Ireland and other disability sport organisations such as Deaf Sport Ireland, Paralympics Ireland and Vision Sport Ireland.
Commenting on the announcement, CEO of Basketball Ireland Bernard O'Byrne said:
"Basketball Ireland has always been committed to inclusion and this Disability Inclusion Policy rubber stamps that. It's fantastic to have a policy in place now to help Basketball Ireland continue being a more inclusive organisation throughout our competitions, programmes, projects and events, while encouraging all stakeholders to adapt these policies. I would like to thank Cara for their continued support in the matter of Inclusion."
Brenda O'Donnell, Sports Inclusion Manager at Cara Sport Inclusion Ireland added:
"Cara are delighted to have supported Basketball Ireland on their development of their Disability Inclusion Policy and to their commitment to the signing of the Sports Inclusion Charter. The policy has been built using the values of the Charter and is one that will provide huge support and guidance to the staff, coaches, volunteers and most importantly their participants with disabilities. We look forward to our continued work with Basketball Ireland in the delivery of their policy."
Sport and physical activity are central to the fabric of life in Ireland and the Cara Charter outlines five key areas that people with disabilities are asking organisations to consider in making active and healthy lifestyles possible for them. The five areas include - Openness, People, Activities, Facilities and Promotion. Basketball Ireland is encouraging all clubs throughout Ireland to commit to the CARA Charter by signing up via the link here. Ensure to notify inclusion@basketballireland.ie when your club has committed to the Charter, and make sure to publicise and promote the commitment on club social media accounts.
Basketball Ireland Disability Inclusion Policy 2020-24.pdf
BI including people with disabilities in coaching policy.docx