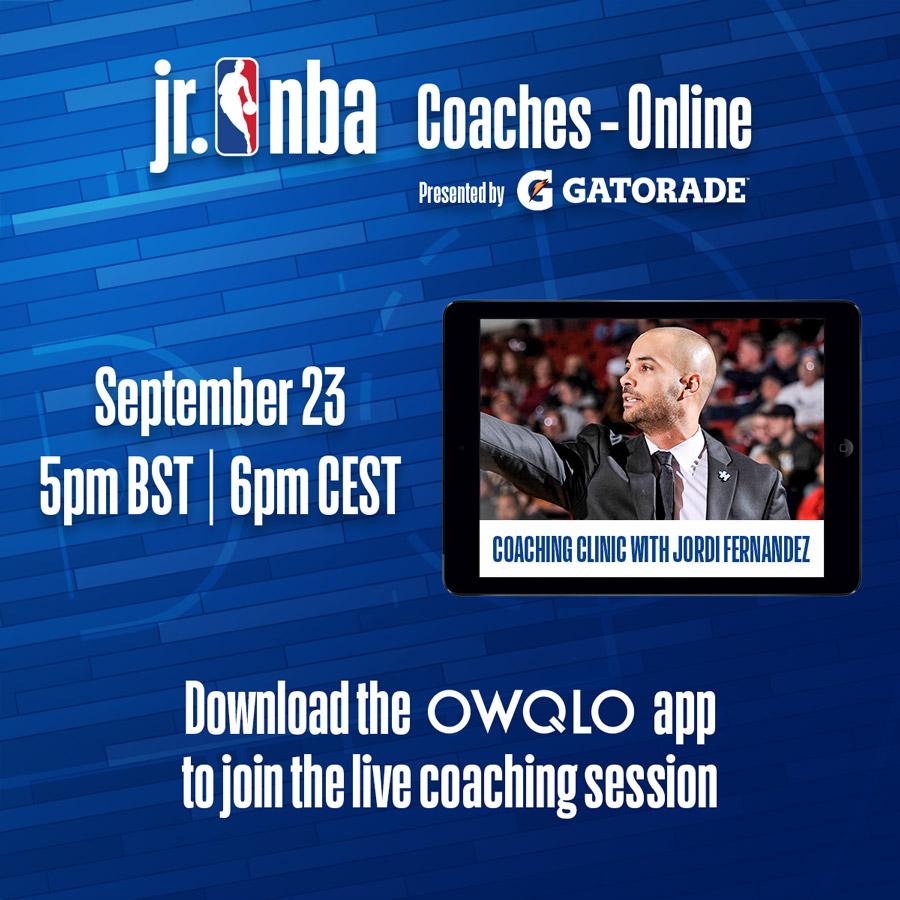 Sep 22 2021
Nuggets assistant coach Jordi Fernandez features in free talk from Jr. NBA Coaches - Online
The Jr. NBA Coaches – Online series continues this week with the next online event being led by current Denver Nuggets assistant coach Jordi Fernandez on Thursday September 23rd at 5pm (Irish time). To join this session, you must download the OWQLO app.
Jr. NBA Coaches - Online is a free international program for everyone who wants to learn from some of the best coaches in the world. The OWQLO app can be downloaded on Apple or Android at the App store / Google Play.
Jordi Fernandez Bio:
Fernandez began his National Basketball Association (NBA) coaching career in 2009 when he was hired by Mike Brown at the Cleveland Cavaliers as a player development coach. In 2013-2014 season, Fernández took an opportunity to join the Canton Charge in the NBA Development League as the top assistant coach. One year later he became the head coach for 2 seasons, both times losing in the semi finals of the playoffs.
Following his successful spell as the head coach of Canton Charge in the D-League, the Denver Nuggets hired Fernandez at the beginning of the 2016-17 season. During Fernandez time at the Denver Nuggets they have had multiple playoff experiences with a team including Nikola Jokic and Jamal Murray.
Jordi also supported Mike Brown at the Tokyo 2020 Olympics as the assistant coach of the Nigeria National Team. In 2019, Fernandez joined the Spanish U-19 National team as the assistant coach for the FIBA World Cup.
To join, download the OWQLO app on Apple or Android at the App store / Google Play.