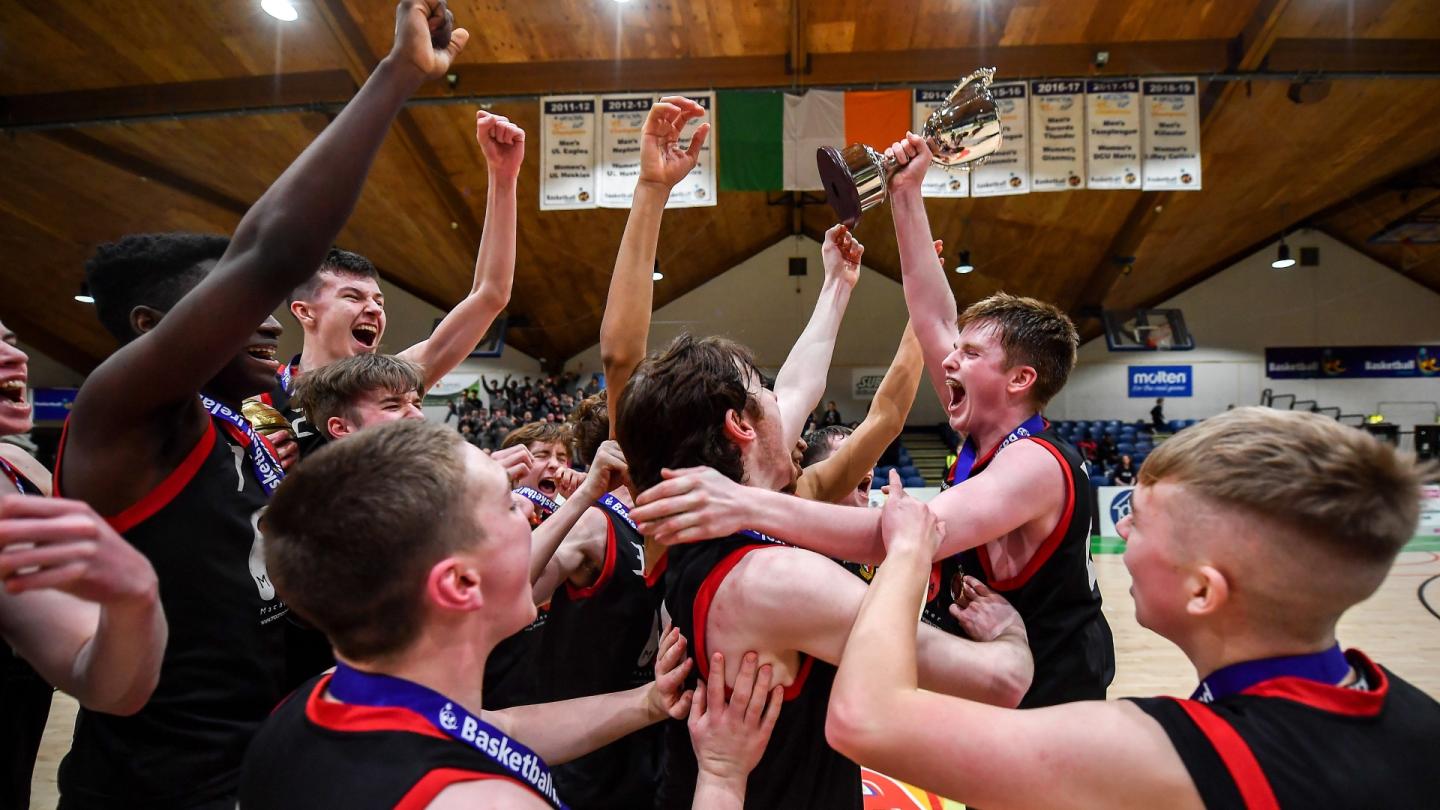 Oct 12 2021
Draws made for Pinergy U19/U16 All-Ireland Schools Cup
The draw for the 2021/22 Pinergy All-Ireland Schools Cups took place the National Basketball Arena on Tuesday.
Almost 150 schools have signed up, at U19 and U16 A, B and C grades.
"Having seen our underage and senior international squads back in action over the summer, along with all the outdoor basketball, and now with the National League back up and running, basketball is well and truly back. The Pinergy All-Ireland Schools Cup is a competition that many of those players would have played in and this season's competition is a chance for the next generation to test themselves." - Pinergy's head of marketing, David Slattery
The full draws can be accessed below.
2021/22 Pinergy All-Ireland Schools Cup dates to note:
Deadline for all Round 1 – Friday 12th November 2021
Deadline for all Quarter-Finals – Friday 26th November 2021
Semi-Finals - Monday 13th – Friday 17th December 2021
Finals – Monday 17th – Thursday 20th January 2022
Registration has closed for PPSC All-Ireland Leagues, with over 750 registered to play in the leagues this season. The PPSC handbook can be downloaded here.
Pinergy All-Ireland Schools Cup, U16A, U16B and U16C Boys
Pinergy All-Ireland Schools Cup, U16A, U16B and U16C Girls
Pinergy All-Ireland Schools Cup, U19A, U19B and U19C Girls
Pinergy All-Ireland Schools Cup, U19A, U19B and U19C Boys