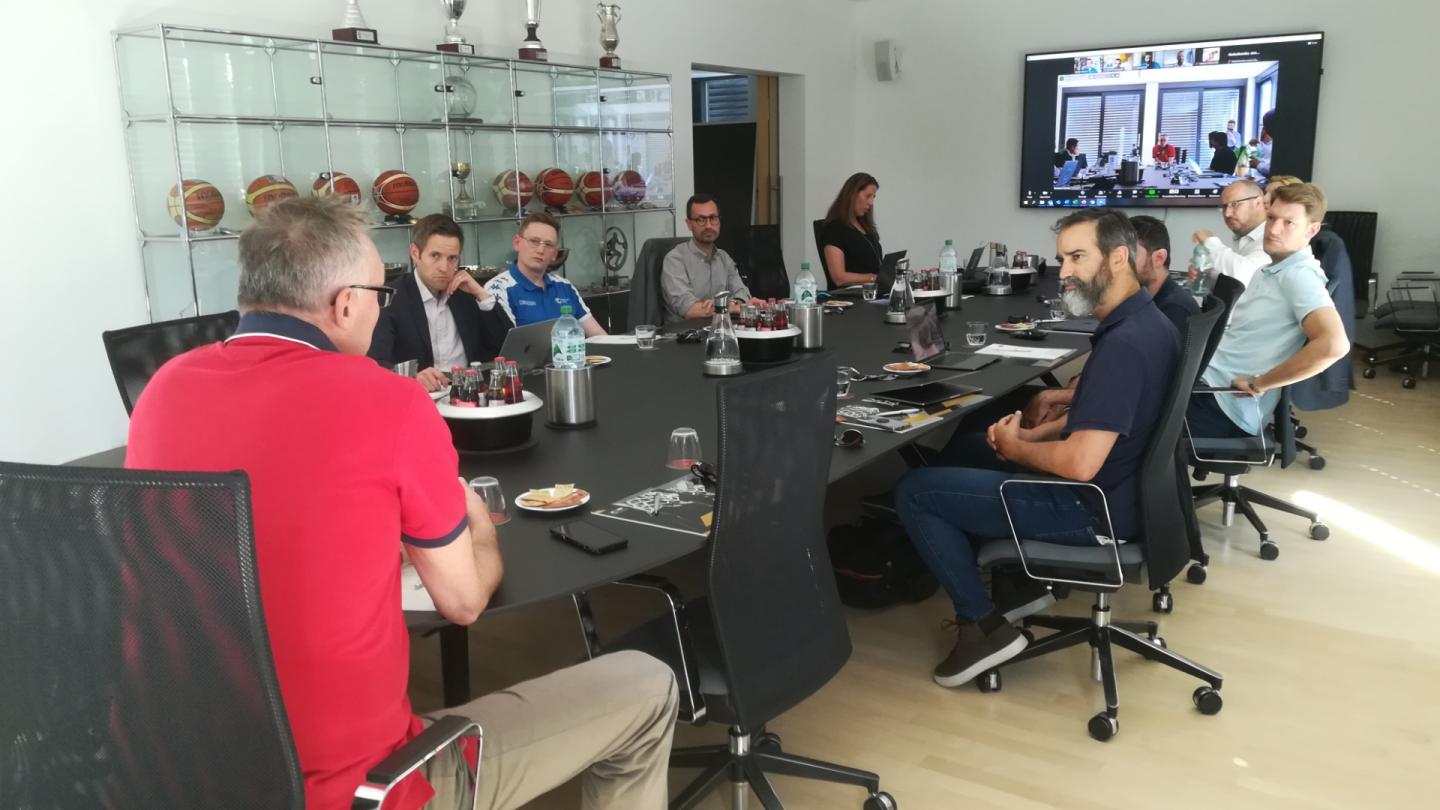 May 31 2022
Basketball Ireland works with FIBA Europe on EuroStep project
Basketball Ireland is delighted to announce its involvement in the EuroStep project. Basketball Ireland will be working alongside FIBA Europe, Geoff Wilson Consultancy, German Sports University of Cologne and three other National Federations – the Spanish Basketball Federation (FEB), Swedish Basketball Federation (SBBF) and Slovenian Basketball Federation (KZS).
The EuroStep project is co-funded by the European Union's Erasmus+ Sports Programme. It's aims are the "Development of Club and National Federations capacities and readiness to manage the accelerated digital transformation and new technologies in basketball in the post-pandemic era".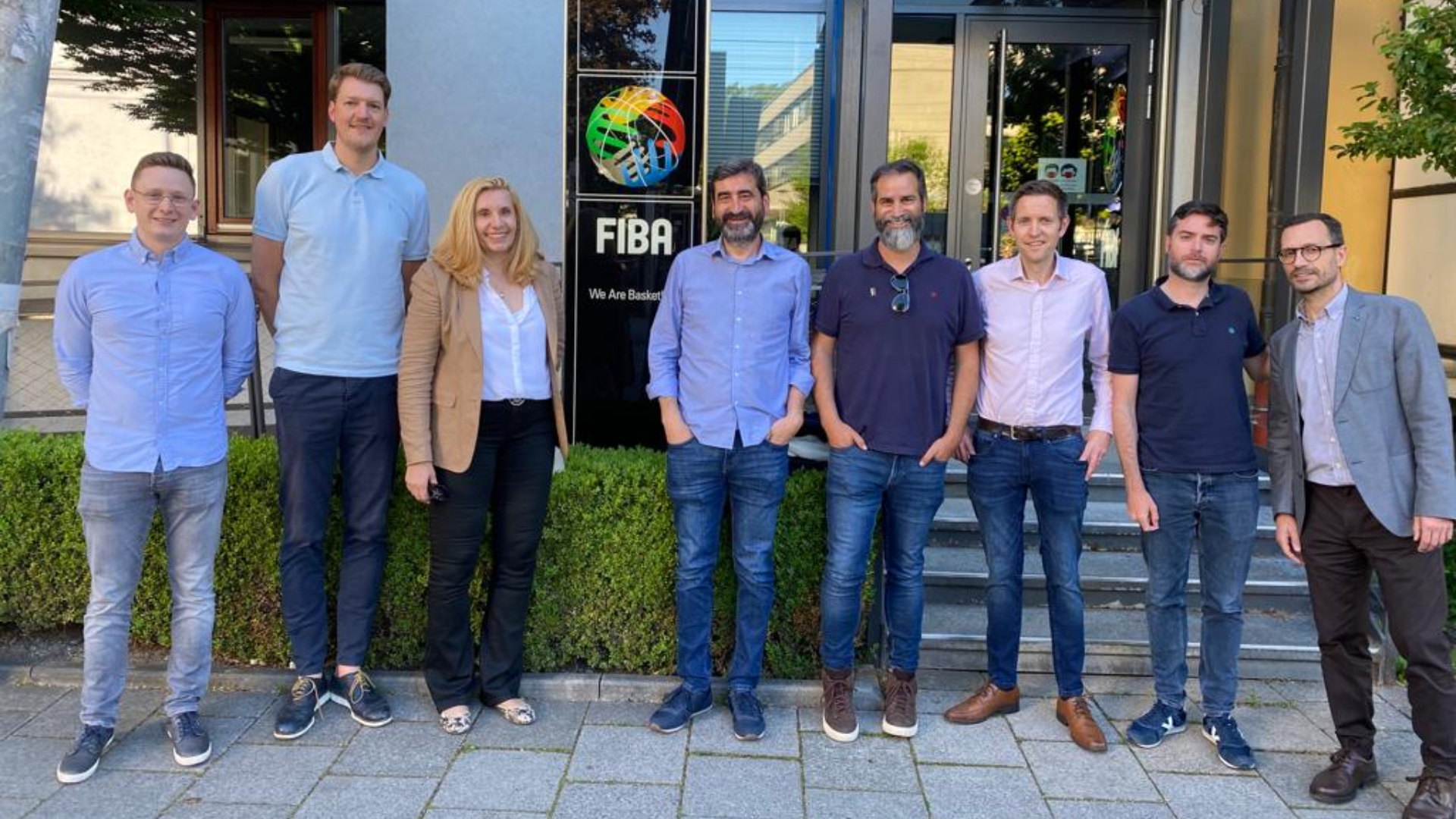 Two representatives from Basketball Ireland will be working on the 24-month project - Nathaniel Cope, Head of Communications, Media and Digital and Paul Carr, Grants and Participation Manager. Both attended the kick-off meeting at FIBA Europe headquarters in Munich last week.
Nathaniel Cope, Head of Communications, Media and Digital, said: "Basketball Ireland is really excited to be working on a project of this magnitude. Covid-19 had a devastating impact on basketball and sport in general, it's wonderful that the European Union, through its Erasmus+ Sports Programme, is helping its recovery through an initiative like this. We want to give clubs and federations the latest tools to the support them in the digital age. It was great collaborating with so many stakeholders in the game from across Europe, along with external experts. Paul Carr and myself are looking forward to giving our input and sharing our insights on behalf of Basketball Ireland."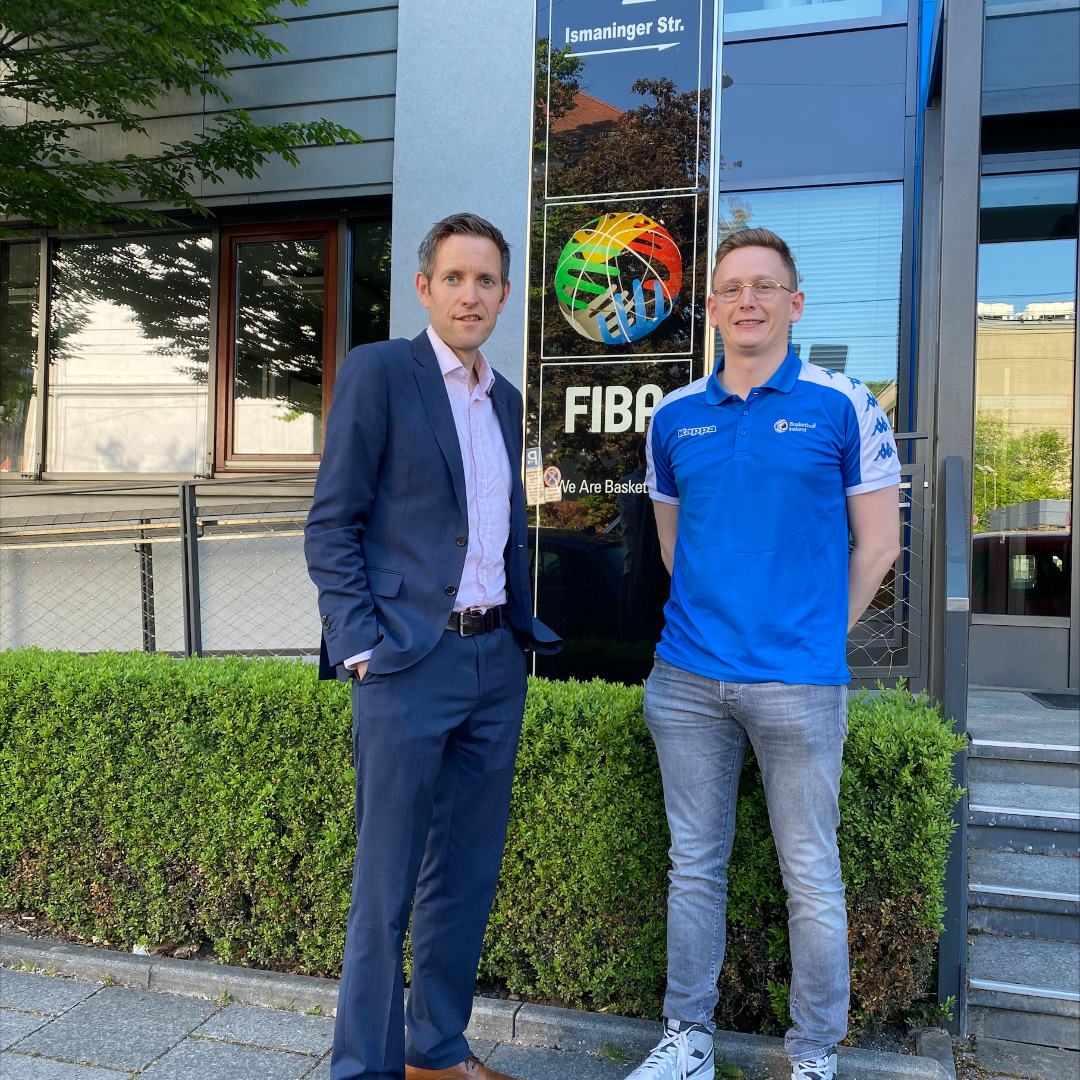 Nathaniel Cope, Basketball Ireland Head of Communications, Media and Digital and Paul Carr, Basketball Ireland Grants and Participation Manager