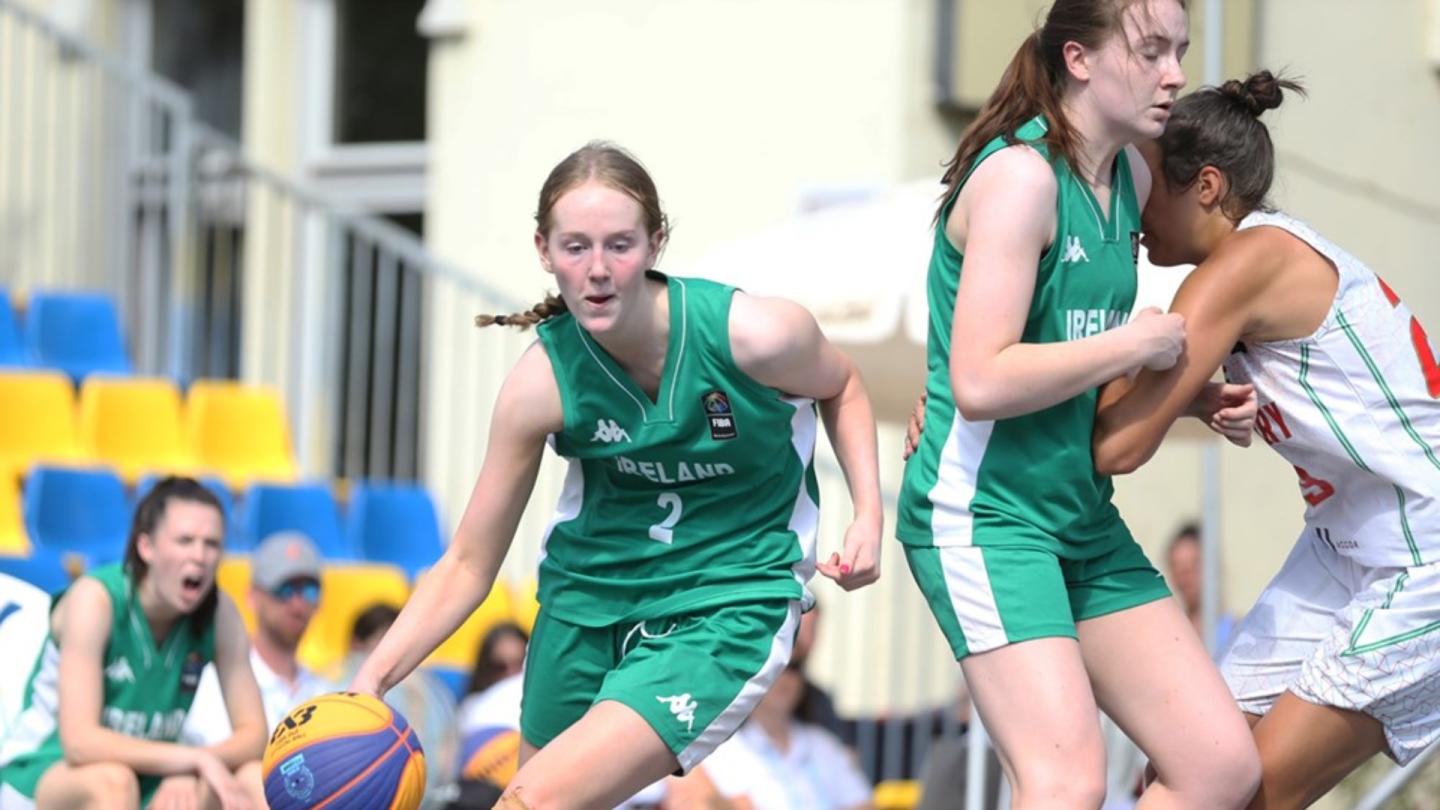 Aug 11 2022
Find out the details on the latest Basketball Ireland 3x3 events
Basketball Ireland's 3x3 calendar is in full swing, with some fantastic events coming up for boys and girls of all ages from U14 right up to senior level.
One of the flagship events of the season takes place at the National Basketball Arena this Saturday, August 13th as more than 60 teams compete in Summerslam 6.0. It gets underway with the U14 categories at 10:15am and runs through to the senior men's and women's events at 3pm that afternoon.
Places still remain for teams to register in the U14 and U16 girls categories and the senior women's competition. The cost of a team of four for the age grade competitions is €20 and it's €40 for a senior team to register.
View this post on Instagram
If you cannot make it to Tallaght this weekend, you can check our official 3x3 calendar, which shows the dates of all our events:
BASKETBALL IRELAND 3X3 CALENDAR
We are taking our courts on the road to Mountjoy Square on the North-East Inner City of Co. Dublin to hold an event on Sunday, August 28th.
The categories will be U12 boys & girls, U14 boys and girls, U17 boys and girls along with senior men and women.
There will be NO charge for those playing in the U12 competition, €10 for a team in the U14 grade, €20 for a team in the U17 tournament and the senior men and women will be the same price as the event in the National Basketball Arena.
REGISTER FOR MOUNTJOY SQUARE 3X3
Keep an eye on our new dedicated 3x3 Instagram for all the details, pictures and videos from these events, as well as our Basketball Ireland TikTok.
There's no better way to spend a day during a heatwave that testing yourself on our outdoor courts with your friends.
Follow Basketball Ireland 3x3 on Instagram