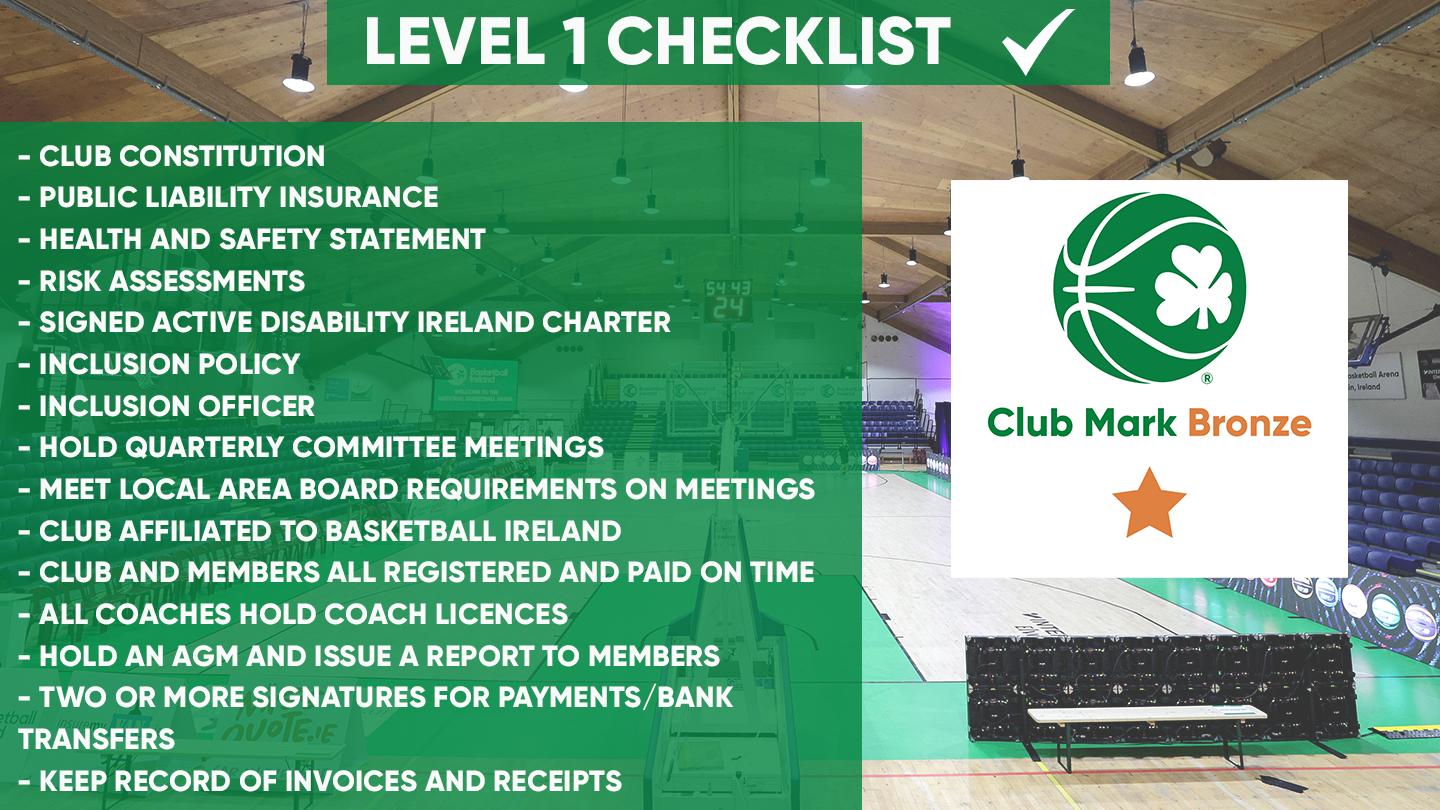 Level 1
There are four levels to the Basketball Ireland Club Mark. Clubs must achieve a pass grade at each level to progress to the next stage. Level 1 will help your club achieve governance and best practice. Once this level is reached, you will receive the Bronze Basketball Ireland Club Mark. The first twenty clubs to reach the Basketball Ireland Level 1 award will receive two game balls, two green shoots manuals, one voucher for a single space on an 'Introduction to Coaching' course and a tailored development officer visit.
Level 1 application form Level 1 adult application form

Resources to help you with your application:
---
Please contact Paul Carr at pcarr@ireland.basketball with any queries in relation to Level 1 of the Basketball Ireland Club Mark Award Programme.