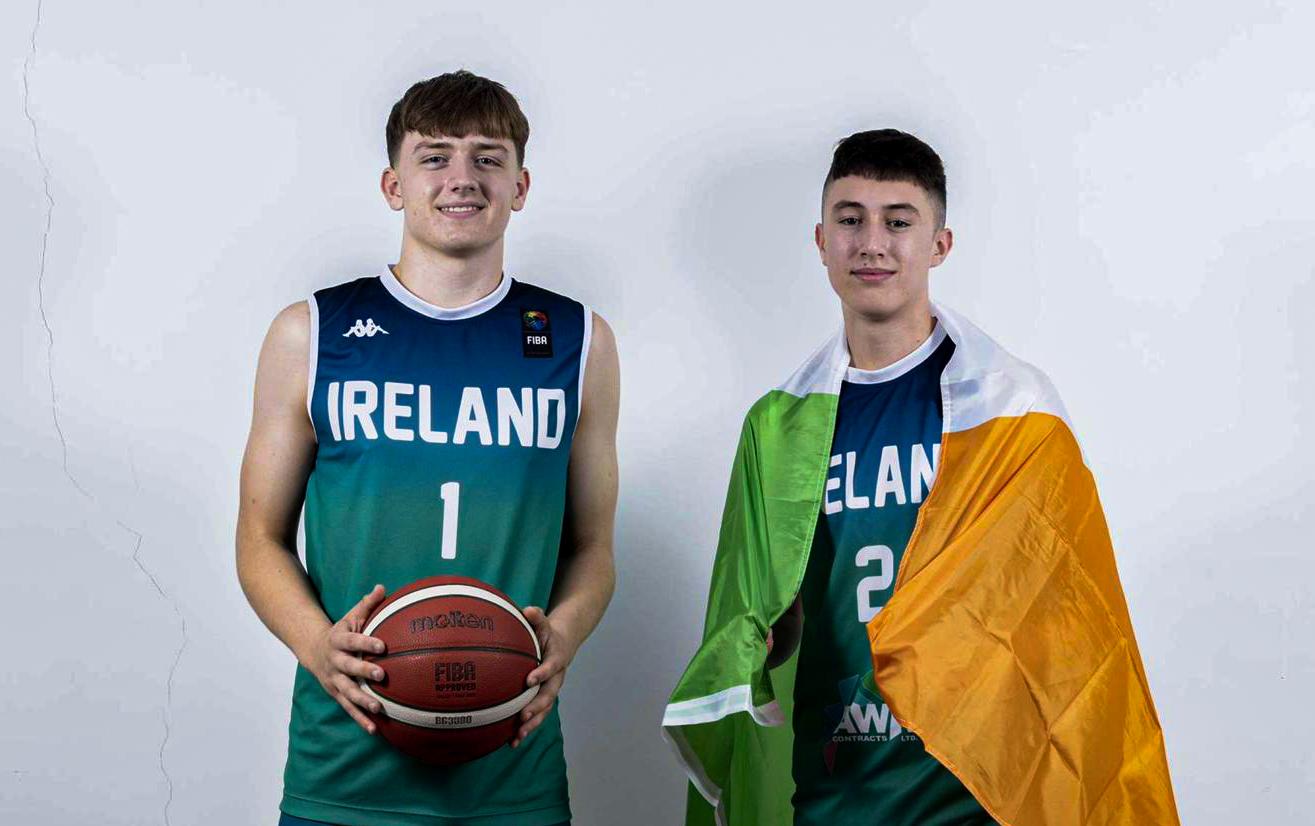 Aug 05 2022
Gutsy Ireland beat Kosovo by narrowest of margins at FIBA U18 Men's European Championship
Ireland's U18 team got the better of Kosovo in their first classification game of the FIBA European Championship in Romania, edging out a 73-72 scoreline.
It was a hard-fought win for Paul Kelleher's side, who had to come from behind in the fourth to get the result, that wasn't sealed until the last throw of the game.
Kosovo got off to a positive start, as the game was in the balance throughout. Ireland showed encouraging signs early on, but their opponents had the answers. The Irish team showed great shooting skills from the likes of Tony Ezeonu and Jack Kehoe, who clocked up 14 points before the interval.
A sign of the times for Ireland was Aivaras Uosis going off with an ankle injury in the second quarter. Head coach Paul Kelleher said that the team is feeling the effects of the tournament. Having said that, the Garvey's Tralee Warriors man came back into the fray and ended up on 11 points.
The second half started similarly with both sides keeping the game in the balance. Tony Ezeonu and Brendan Douanla came to the fore with ten and eight rebounds collectively.
It was Kosovo who had the all-important lead, 62-54 going into the last quarter, but Kelleher's men dug in and flipped the game around with Ruairí Cronin levelling things on 64 points each.
Ireland may have thought they had the game sealed late on. Brendan Douanla got the ball through the eye of a needle to team captain, Ruairí Cronin, who obliged in reaching the basket to give Ireland a five-point lead.
However, the opponents fought back and had an opportunity to win the game for themselves with seconds to go, but their shot hit the rim and that sealed the win for a jubilant Ireland side.
Speaking after the game, head coach Paul Kelleher had this to say:
Up next, it's the challenge of Norway at the same time in the 9-12th classification game at 13:00 tomorrow.
Ireland top-scorers:
Ruairí Cronin 17 points, Jack Kehoe 14 points, Tony Ezeonu 12 points
FIBA U18 European Championship Result:
Ireland 73-72 Kosovo
FIBA U18 European Championship Fixture:
Ireland v Norway, Saturday August 6th, Bucov, Romania, 13:00