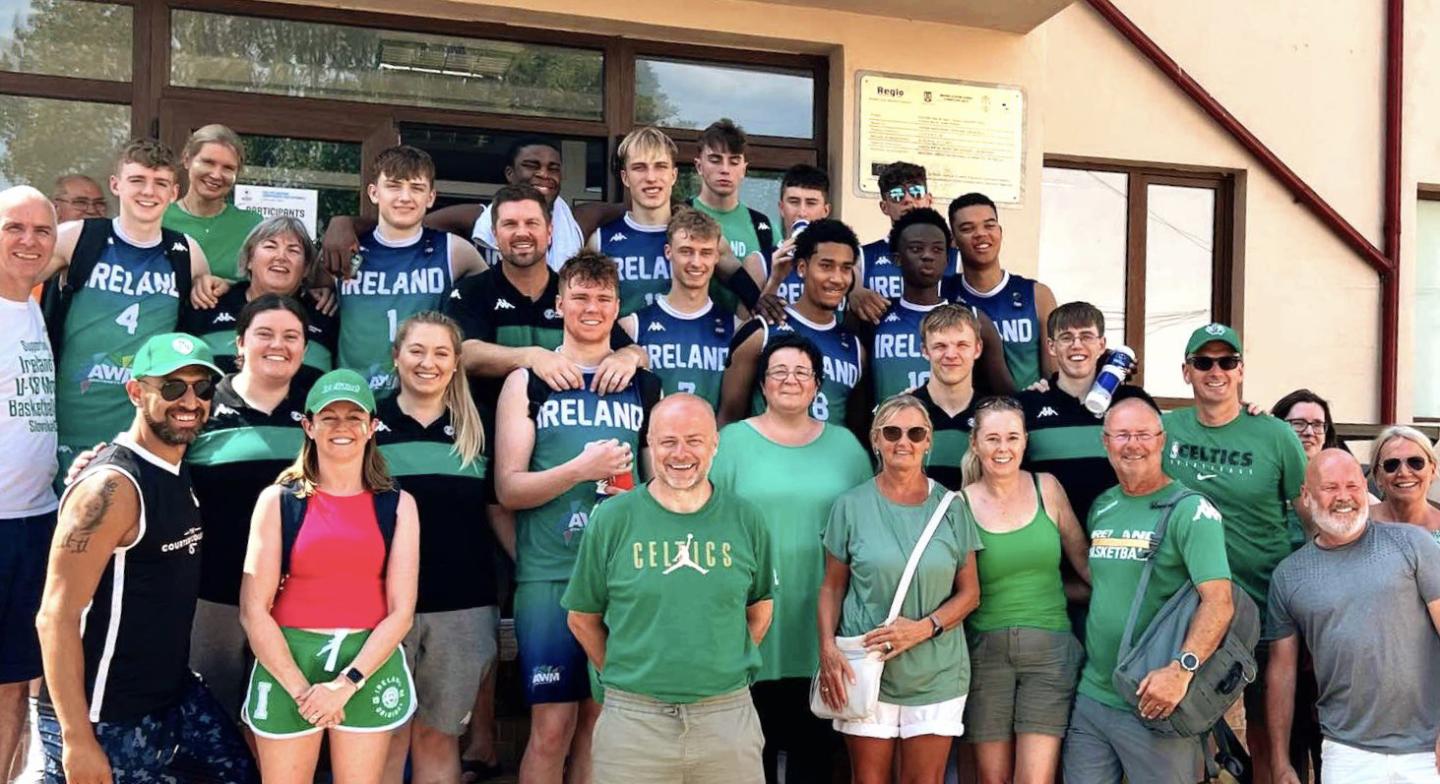 Aug 07 2022
Ireland bring FIBA U18M European Championship to a close with defeat against Switzerland
The men's U18 team brought their FIBA European Championship to its end with a 73-88 defeat against Switzerland.
Paul Kelleher's side started the game well with Sean Fitzpatrick's three marking what was an energetic start for the team, as they led 20-12 going in after the first.
The opponents flipped the momentum of the game after that.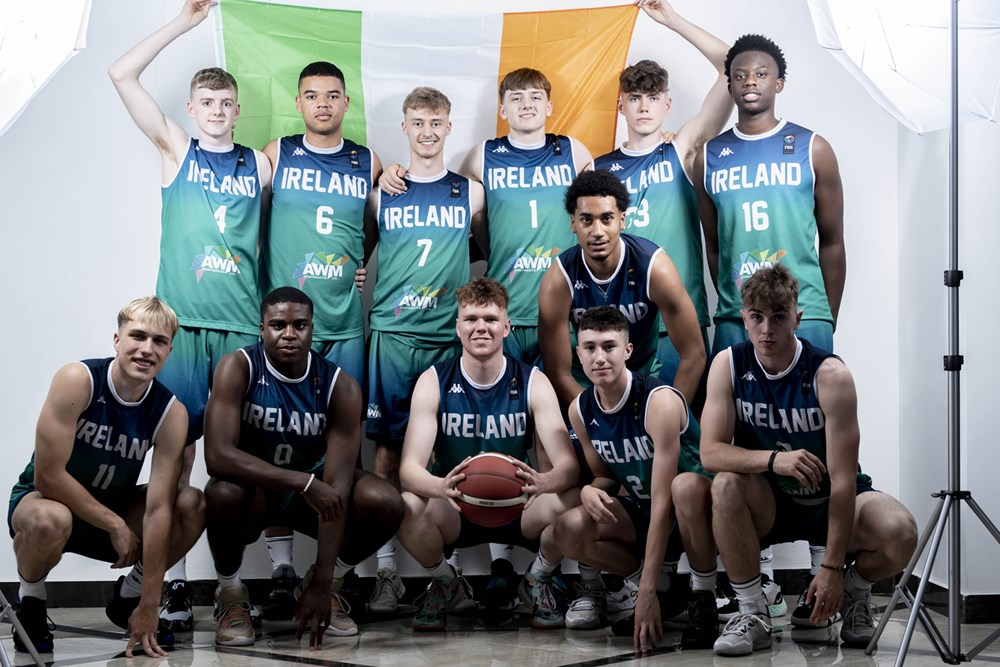 Turnovers were a large part of the game and can be attributed to the outcome. Switzerland scored 30 points from turnovers, while Ireland managed ten.
A stat that will please the Irish team was the 41 points that came from the bench. Going into the last quarter at 64-59, the game was still in the melting pot, trailing by five.
Head coach Paul Kelleher mentioned in his post-match interview that there were often too many lapses where Ireland would go off the boil for a quarter and that was the case again today, as Switzerland won the last quarter 29-9 with a 15-0 run to seal the victory.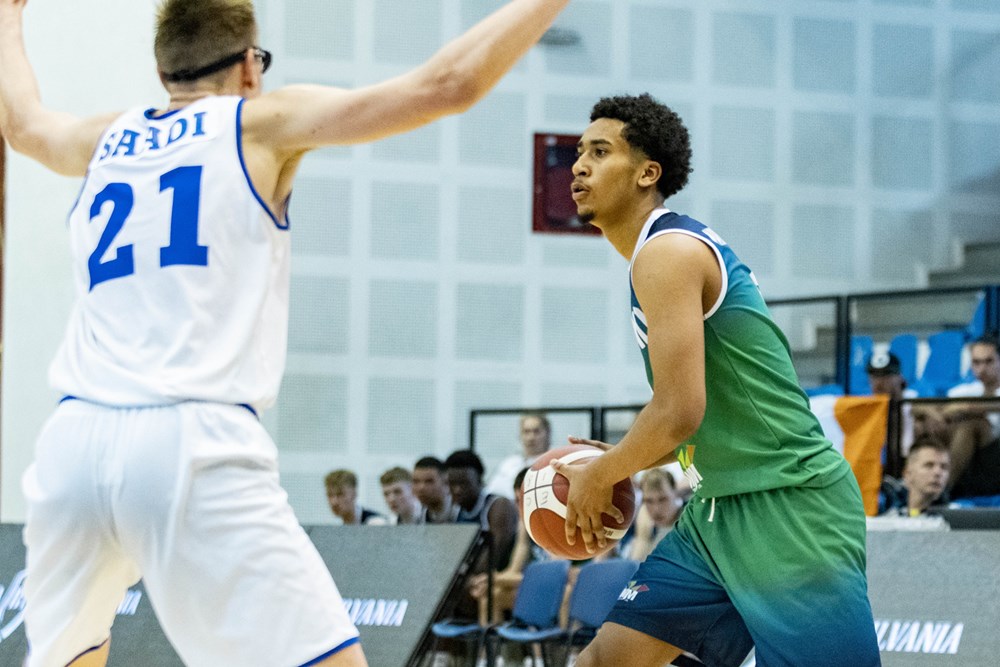 Greg Marinkovic-Augusine - 15 points
Two shining lights for Ireland on the last day were the performances of Jack Kehoe and Greg Marinkovic-Augustine, who clocked up 20 and 15 points, respectively.
Another positive is the fact that half of the squad is still eligible for the U18 tournament next year.
Speaking after the game, head coach Paul Kelleher spoke very highly of this group of players:
---
Ireland Top-Three Scorers:
Jack Kehoe 20 points, Greg Marinkovic-Augustine 15 points, Jamie Cotter 12 points
FIBA U18 Women's European Championship Result:
---
Ireland U18 men's Squad:
Aivaras Uosis (Garvey's Tralee Warriors), Brendan Douanla (Ballincollig BC), Daniel Carberry (Templeogue BC), Greg Marinkovic-Augustine (NABA Lanzarote), Jack Kehoe (IT Carlow & Old Leighlin), Jamie Cotter (Reading Rockets), Joseph Badejo (Dundalk Ravens), Maz Tyndall(Drogheda Wolves), Ruairi Cronin (Limerick Celtics), Ryan Calo (Phoenix BC, Belfast), Sean Fitzpatrick (Malahide BC), Tony Ezeonu (The Phelps School, NJ).