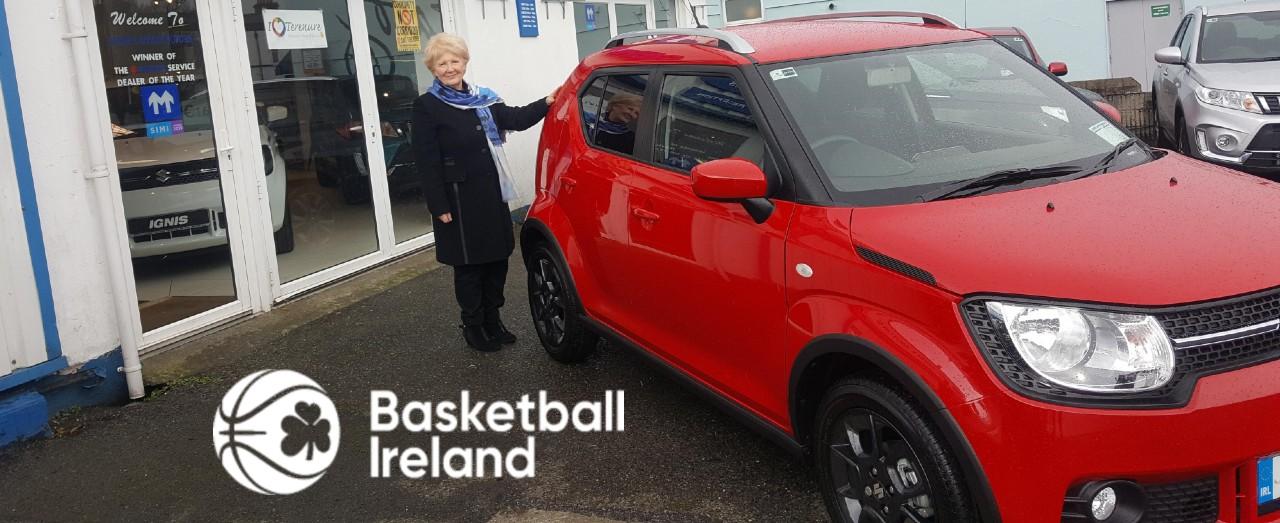 National Draw
The Basketball Ireland National Draw is available to all clubs to use as a fundraiser.
Clubs have earned €714,381 since the National Draw was launched seven years ago, with last year's total reaching €82,000 and it is hoped that this year's draw will be even more successful.
Paul McDevitt, Basketball Ireland Chairman, said:
"We are eager to help clubs as much as we can, particularly with the impact of Covid-19 being keenly felt throughout the country. This National Draw has been a huge success since we started it seven years ago and it is an opportunity for clubs to generate much-needed funds, with some great prizes on offer for the winners too."

How it works
Your team/club/committee/organisation orders the tickets free of charge from Basketball Ireland.
Your team/club/committee/organisation sells them and keeps 80% of the intake, returning 20% to Basketball Ireland for certain costs relating to the production of this venture. For example: A full book of 10 tickets costing €5 each if all sold would generate €50. Your team would keep €40.00 and return €10.00 to Basketball Ireland.
Basketball Ireland provides all of the prizes too, including a Car, Trips to New York, Paris and London (subject to the latest government guidelines, with a cash alternative also on offer) and a Smart TV. We will provide free promotional posters to help each seller or club advertise the draw.
The Guidelines:
All tickets sold or unsold must be returned. If you do not return any unsold tickets - or tickets are lost – you are liable for 100% of the value (€5) of each ticket not returned. There is no penalty once unsold tickets are returned.
These tickets are available for collection and should be ordered by e-mail before collection date of your choice. Tickets can also be posted to you free of charge.
When ordering, please carefully consider the amount you expect to sell, as all 40,000 tickets available for this draw have the potential to be sold and we would hate for anybody to miss out on this fundraising opportunity while tickets aren't being sold elsewhere.
We can only deal with one representative from each club/organisation at all times on this, so that person will be the point of contact for your club. Each ticket has a serial number which will be documented and should also be documented by that person.
The draw will take place at the 2021 League Finals. All tickets need to be returned by March 19th 2021.