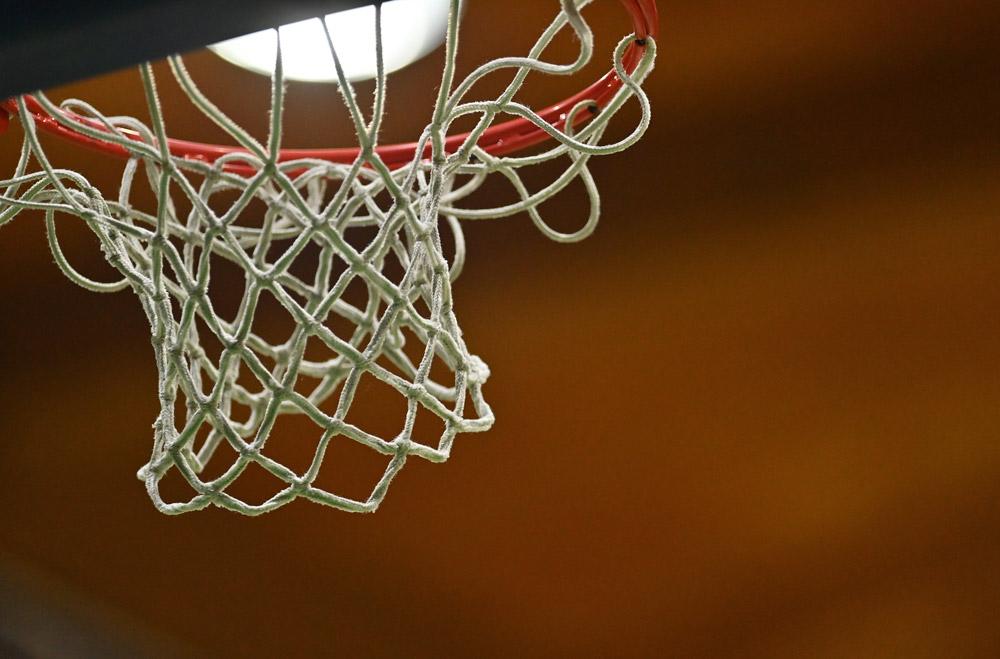 Oct 12 2021
U14/U15 Academy Trials open for application
Basketball Ireland is delighted to announce the relaunch of the boys and girls Academy programmes for the under-14 and under-15 age groups, with talent identification sessions running across the island of Ireland during the week of October 25th to 29th. See bottom of article for dates and venues.
Please be adivsed, registration is now CLOSED for the U14/U15 Academy Talent Identification Sessions.
Click here to learn more about the Basketball Ireland Academies.
The under-14 (U14) regional academies for boys and girls run across seven different geographical regions, as below, and players should attend the talent identification session for the region in which they live or the region that the club they play for is in. The under-14 academy is open to all registration members of basketball Ireland and players are not required to have an Irish passport to attend.
Regions
South: Cork, South Tipperary, Waterford
North: Antrim, Armagh, Derry, Down, Fermanagh, Tyrone, Meath, Louth, Cavan, Monaghan
East: Dublin, Wicklow, Kildare, Wexford
South West: Kerry, Limerick
North West: Donegal, Mayo, Sligo, Leitrim
Midlands: Laois, Offaly, Westmeath, Roscommon, Longford, Kilkenny, Carlow, North Tipperary
West: Clare & Galway
The under 15 provincial academies for boys and girls forms part of the international pathway system and players who are eligible to play for Ireland should attend the under 15 academy in order to make themselves available for selection for the under 16 Irish International team (the following year). Players wishing to attend the talent ID session should be eligible to receive an Irish passport and be a registered member of Basketball Ireland. Players should attend the talent ID session in the province in which they live or that they play their club basketball.
Registration
REGISTRATION IS NOW CLOSED. Online registration is required for all players wishing to attend talent identification sessions - the deadline for registration is midnight on Thursday 21st October. There is €15 fee for attending talent identification sessions, which should be paid online as directed when completing registration.
Attending a talent identification session
Players should arrive at least 15 minutes before the start of their confirmed session time. All players should bring a dark top and a light top, reversible if possible. Players should also bring adequate food and drink for the time they are required to attend.
Senior Technical officer Matthew Hall said:
"We are delighted to be able to announce the relaunch of the academies. It has been a long 18 months on the side lines for these young players since we had to postpone the academy at easter of 2020. At the time we had over 600 talented boys and girls taking part in the academies and it is a big boost for the sport to be able to announce the restart for players and coaches who make the academy a success. The role of the academies is to widen the net for potential high-level players with the attributes to play at the highest level and to expose more players to high level coaching and playing. To give opportunities to players who are still developing or who are new to the sport but show many of the attributes required to develop into a high level basketball player."
Academy Talent Identification - Dates & Venues:
U14 Boys - Talent ID Dates & Venues
Region
Head Coach
Date/Time
Venue

South

Pa Curran

Wed 27 Oct 10am-1pm

Neptune Stadium, Cork

East

Joey Boylan

Wed 27 Oct

2pm-5pm

National Basketball Arena, Dublin

South West

Ignas Sijanas

Wed 27 Oct

10am-2pm

Moyderwell School, Tralee

North West

Laura Deeney

Fri 29 Oct 10am-1pm

Aura Leisure, Letterkenny

West

Kyle Walsh

Thurs 28 Oct

10am-1.30pm

H91 R94H Corandulla Community Centre, Galway

North

Gavin Garland

Tues 26 Oct 10am-1pm

University of Ulster, Jordanstown

Midlands

Brendan Butler

Thurs 28 Oct 10am-1pm

Clonaslee Community Centre
U14 Girls - Talent ID Dates & Venues
Area
Head Coach
Date/Time
Venue
South
Francis O'Sullivan

Tues 26th Oct

10am-1pm

Neptune Stadium,

Cork

East
Joey Boylan

Wed 27th Oct

10am-1pm

National Basketball Arena,

Dublin

South West
Connor Brosnan

Tues 26th Oct

4pm-7pm

Kerry Sports Academy - MTU,

Tralee

North West
Laura Deeney

Fri 29th Oct

2pm-5pm

Aura Leisure,

Letterkenny

West
Nollaig Cunningham

Friday 29th Oct

6pm-9pm

H91 R94H

Corrandulla,

Galway

North
Gavin Garland

Tues 26th Oct

2pm-5pm

University of Ulster,

Jordanstown

Midlands
Alyssa Velles

Tues 26th Oct

2pm-5pm

Clonaslee Community Centre
U15 Boys - Talent ID Dates & Venues
Area
Head Coach
Date/Time
Venue
Leinster
Scottie Summersgill

Tues 26th Oct

2pm-5pm

National Basketball Arena,

Dublin

Munster
Paul Kelleher

Wed 27th Oct

2pm-5pm

Neptune Stadium,

Cork

Connacht
Fabian Gagliano

Fri 29th Oct

1pm-5pm

H91 R94H

Corrandulla,

Galway

Ulster
Alejandro Molinary

Mon 25th Oct

11am-2pm

University of Ulster,

Jordanstown
U15 Girls - Talent ID Dates & Venues
Area
Head Coach
Date/Time
Venue
Leinster
Scottie Summersgill

Tues 26th Oct

10am-1pm

National Basketball Arena,

Dublin

Munster
Paul Kelleher

Tues 26th Oct

2pm-5pm

Neptune Stadium,

Cork

Connacht
Paul O'Brien

Thurs 28th Oct

2pm-5pm

H91 R94H

Corrandulla,

Galway

Ulster
Alejandro Molinary

Mon 25th Oct

2:30pm-5:30pm

University of Ulster,

Jordanstown