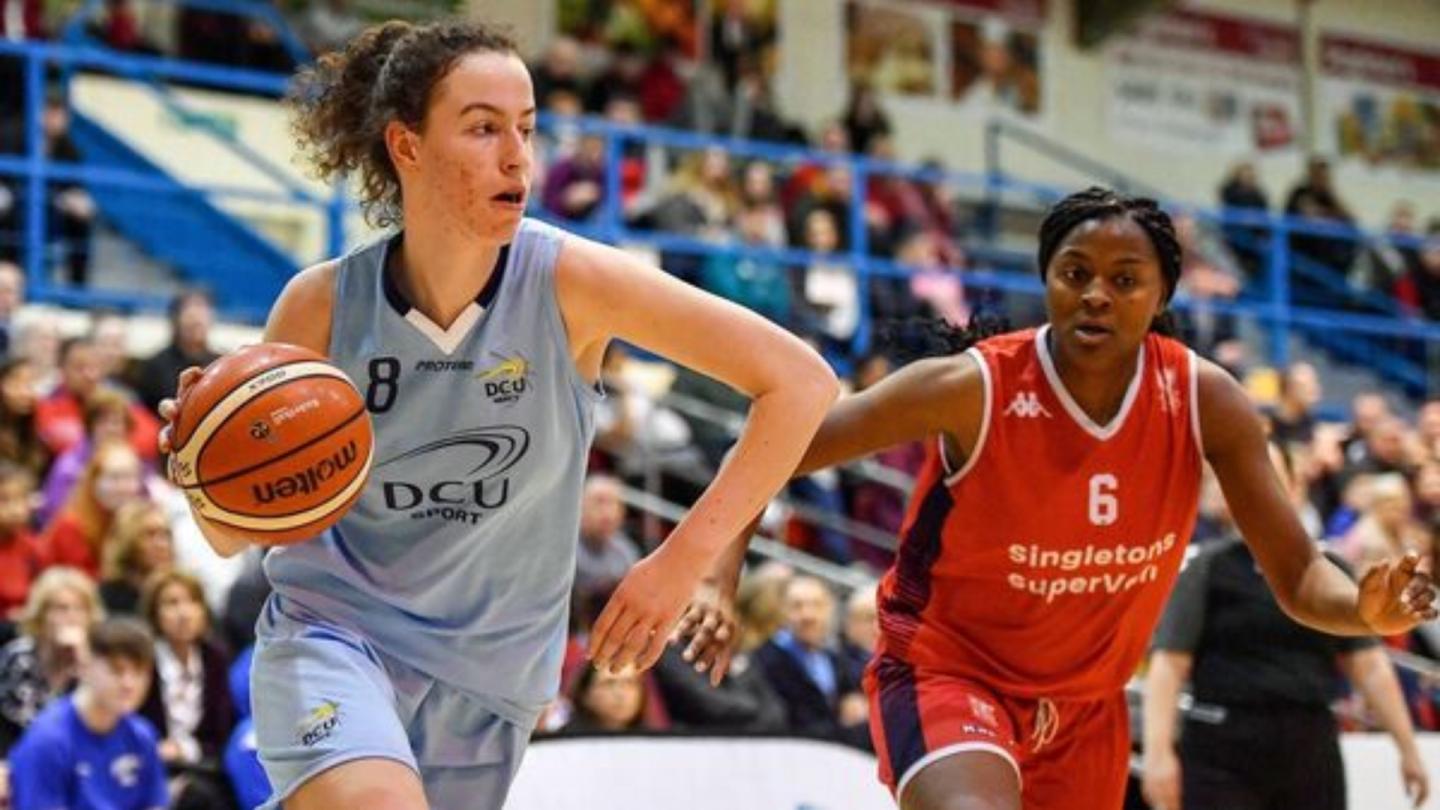 Dec 24 2022
Feature: A to Z with Rachel Huijsdens
DCU Mercy and Ireland international Rachel Huijsdens became the first star to take on our 'A to Z' challenge ahead of the FIBA Women's EuroBasket 2023 meeting with The Netherlands.
A – Action: If you could be a superhero, who would you be?
X-Men's Jean Grey - her telepathy and telekinesis could prove very handy on a basketball court.
B – Breakfast: Your go-to meal in the morning?
The bog standard bowl of Fruit 'n Fibre.
C – City: Favourite city to spend a weekend?
For the food, sun and architecture it would have to be Rome.
D – Dutch: What player in The Netherlands squad are you looking forward to playing against?
Kourtney Treffers
E – Education: What was your favourite subject in school?
Has to be a tie between Biology and German.
F – Fact: Something very few people know about you?
This could get my citizenship revoked, but I can't go near an Irish breakfast - the smell of fried eggs makes me queasy.
G – Goals: Tell us something you'd like to achieve in basketball?
To dunk!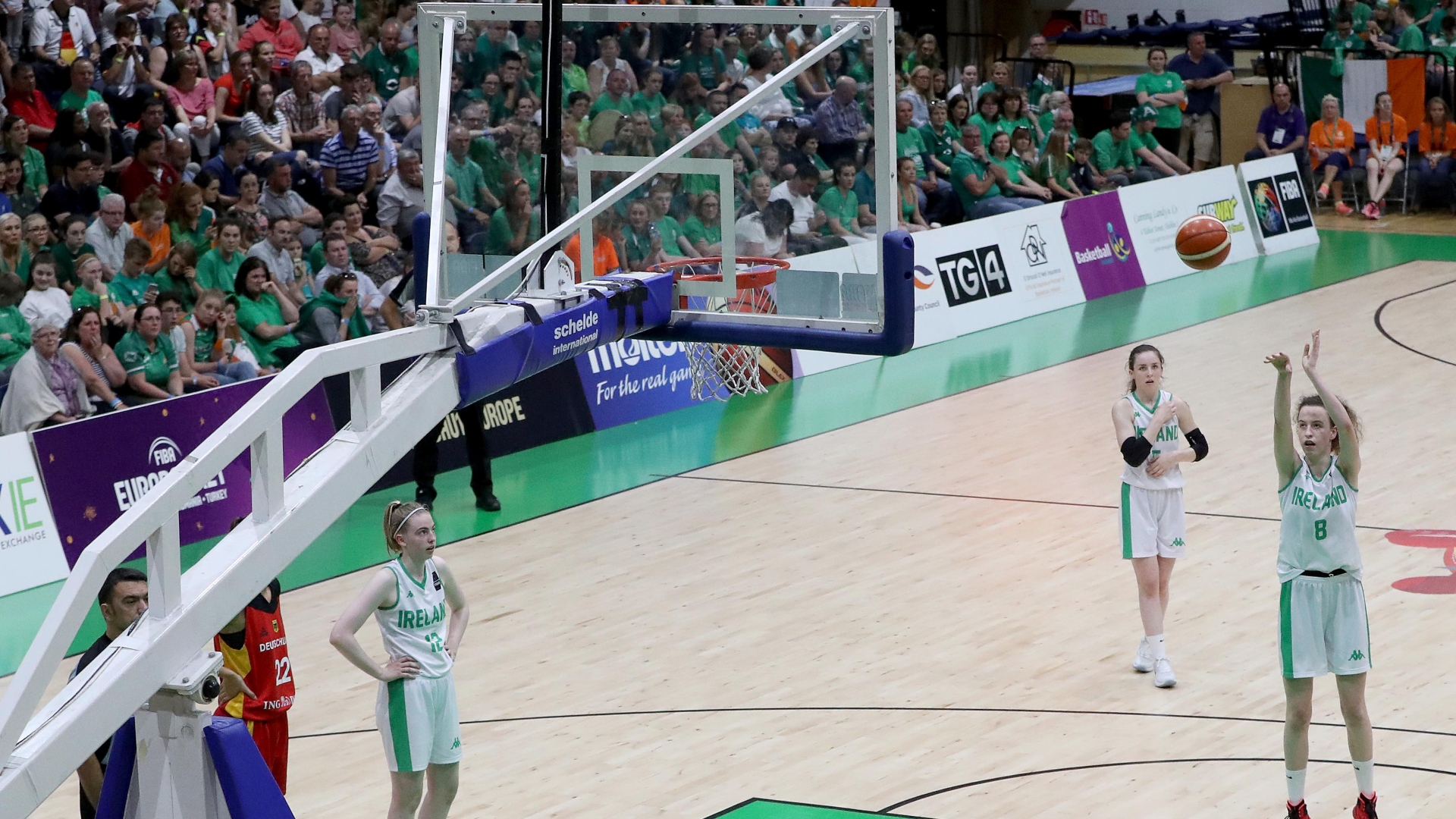 Rachel Huijsdens takes a free throw. 
H – Hero: Who did you idolise growing up?
Freddie Mercury - I had a bit of an obsession with Queen and still do!
I – Ingle: What's the best piece of advice that Mark Ingle has given you?
"Shoot the ball!"
J – Joker: Who's the funniest in the squad?
There are a few characters in the squad but Áine O'Connor's endless supply of little known facts, makes for great entertainment.
K - Keyboard: How long do you spend on social media each day?
Anyone who knows me will tell you I'm a bit of a social media-phobe, so not much.
L – Languages: How many languages can you speak?
Two well, two not so well.
M – Music: What are you listening to at the moment?
Nothing specific really - whatever's playing on the radio when I'm driving.
N – Number: Why do you wear your jersey number? (does it mean something to you)
The #8 jersey comes back from my midfield Gaelic playing days!
O – Outside: Who you trusting to make a 3-point shot to save your life?
Sharp shooter Mimi Clarke
P – Phobia: Do you have an irrational fear?
Of all my teeth falling out - I've had a few strange dreams recently.
Q – Quirky: Who has the most questionable fashion sense?
I think Mimi's purple crocs could be considered questionable!
R – Roomie: Who's the worst person to share a room with on away trips?
Sorcha Tiernan, she forgets about the oranges she's bought until they start to rot and stink out the wardrobe!
S – Shapes: Who's the best in the squad for a boogie?
Dayna Finn can bust out some moves.
T – Talent: Do you have a hidden talent?
My ability to make a packet of chocolate digestives vanish.….in one sitting.
U – Under Pressure: Who in the squad would you not get in a car with?
We are all excellent drivers (but don't ask us to parallel park).
X – X-Ray: Have you broken many bones?
Thankfully no broken bones to date.
Y – Youth: Where did you grow up?
Dunshaughlin, Co. Meath.
Z – Zoo: What zoo animal are you most like and why?
According to one of those online quizzes I'm a vampire bat. Initially I was offended however apparently they're very social creatures.