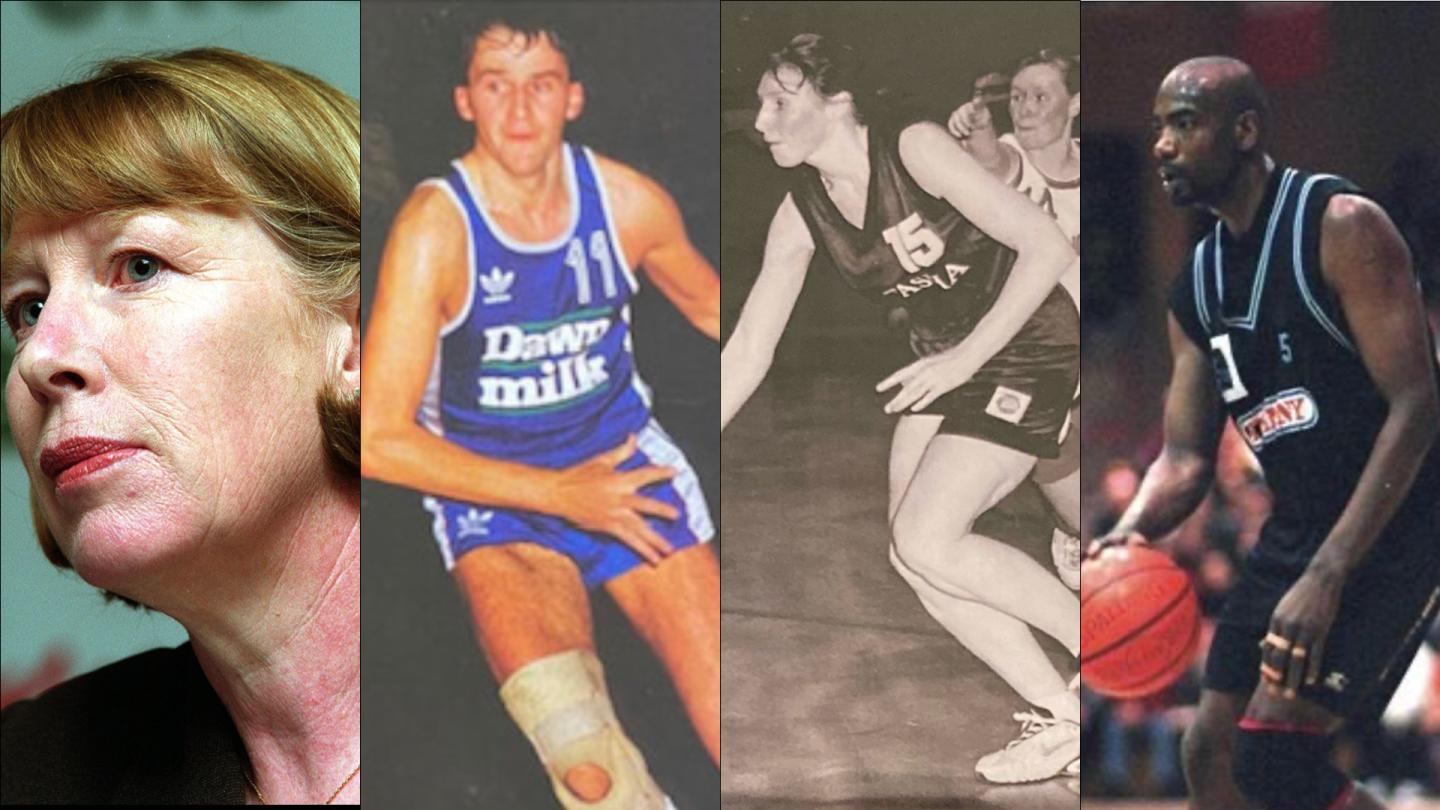 Jan 30 2023
Baneham, Hennessey, McCarthy and McMillian to be inducted into Basketball Ireland Hall of Fame
Mary Baneham, Karen Hennessey, Timmy McCarthy and Lennie McMillian will be inducted into the Basketball Ireland Hall of Fame in the class of 2023.
Their induction will take place at the Basketball Ireland Annual Award Ceremony later this year, when they will become the 13th, 14th, 15th and 16th members of the Basketball Ireland Hall of Fame.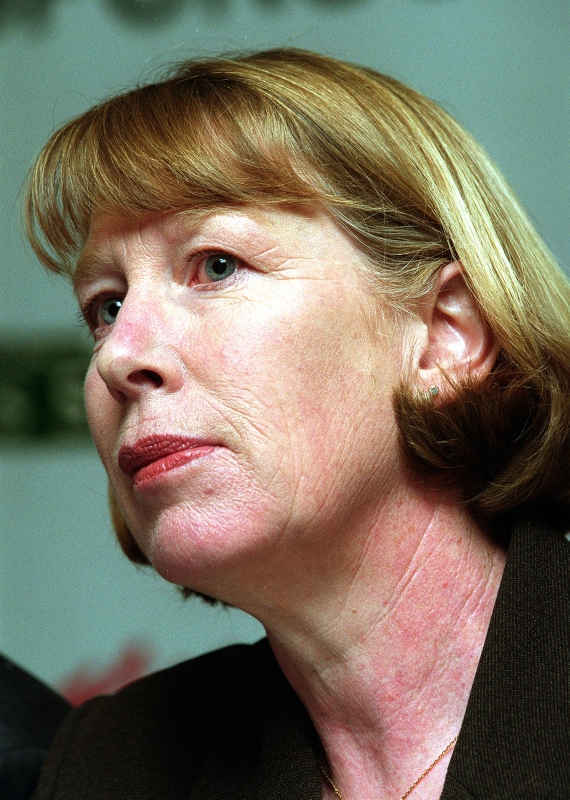 Mary Baneham during the 

Olympic Council Presidential Election in 2001.

 
One of the great administrators of the game, Mary Baneham broke new ground continuously during her involvement in the sport of basketball. Starting off as chairperson of the Dublin Ladies Board, Baneham's administrative endeavours lasted more than four decades, including time served as President of the Irish Basketball Association, becoming the first woman to hold such office in a FIBA-recognised country.
Read more on Mary Baneham here.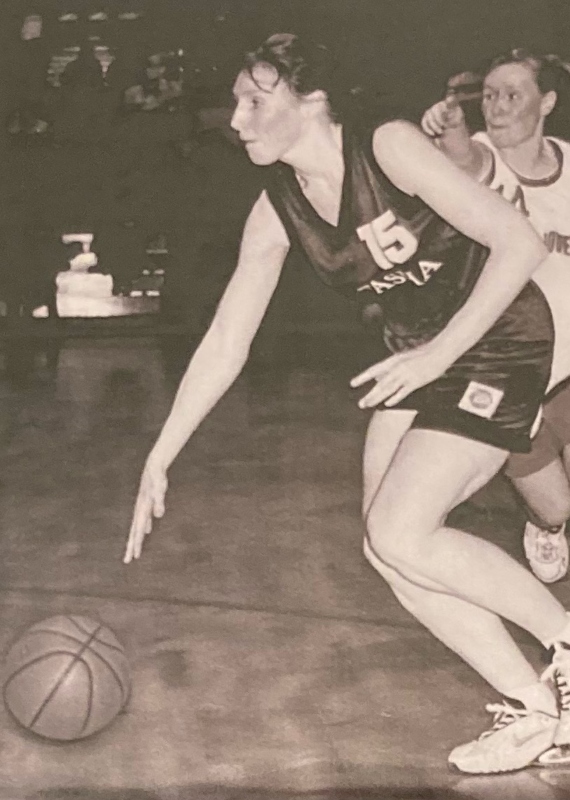 Karen Hennessey during her playing career. 
Karen Hennessey forged an incredibly distinguished playing career, representing her country 70 times, 33 of those caps coming as captain. She's synonymous with Meteors Basketball Club, whom she led to National Cup titles in 1992 and 1996, as well as National League honours in 1993 and 1996. Her personal accolades include an 'International Player of The Year Award in 1997, as well as being honoured by the Olympic Council of Ireland for her outstanding contribution to basketball. Her involvement with the sport didn't end with her playing career. Hennessey helped shape the next generation of Irish players by undertaking coaching roles with Meteors and later with the Irish U20 Women's team, leading them to the European Championships.
Read more on Karen Hennessey here.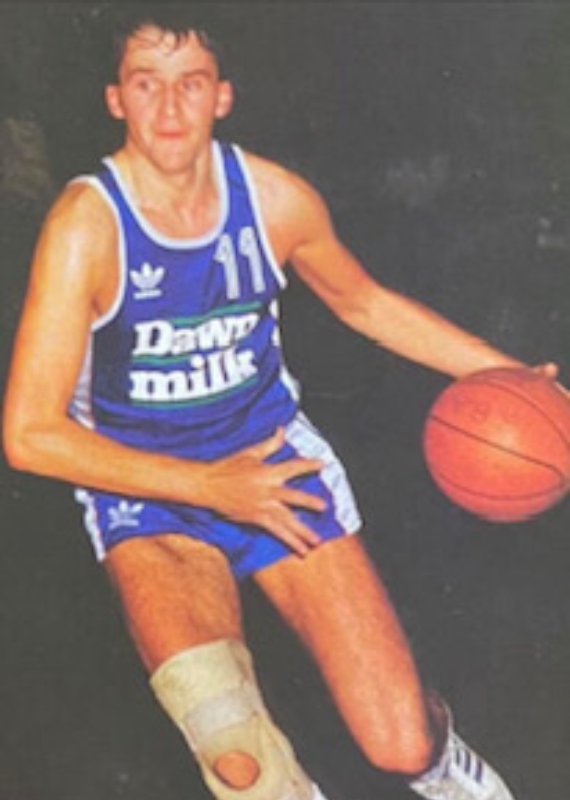 Timmy McCarthy dribbles with Blue Demons. 
Timmy McCarthy has touched every area of Irish basketball, playing, coaching, broadcasting and promoting the game since the 1970s. A centurion on the court, McCarthy captained his country on 58 occasions during that stretch, before retiring at the age of 29 after capturing National League and 'Player of The Year' honours for a third time. His coaching career was equally prestigious, but McCarthy has become known among younger generations for his amazing skills behind a microphone. 'From way downtown' is a phrase that transcended Irish sport during his National Cup finals and Olympic basketball coverage on RTÉ.
Read more on Timmy McCarthy here.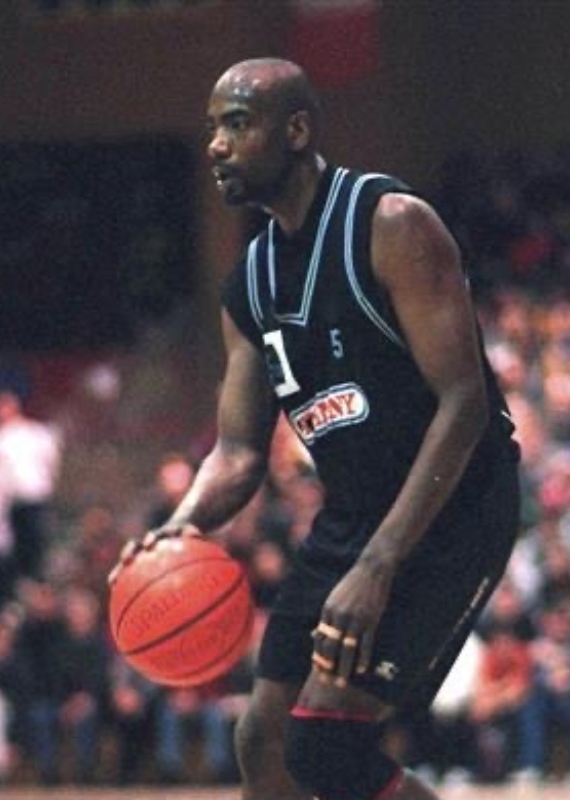 Lennie McMillian during his time with Denny Notre Dame. 
Lennie McMillian is widely known as one of the greatest all-round American players to grace these shores. Arriving in 1981, he averaging 29-points per game for Blue Demons, before leading Burgerland Neptune to their first ever National League title the following season. McMillian picked up four National Cup crowns during a storied career which lasted well into the noughties with clubs including Tolka Rovers, Notre Dame, Tridents and Longford Falcons, making him along with Jerome Westbrooks, the longest serving American players in the history of the National League. Lennie has continued to give back to the Irish game following his retirement from playing. Ongar Chasers and Alexandra College are two of the institutions that have benefitted from his guidance.
Read more on Lennie McMillian here.