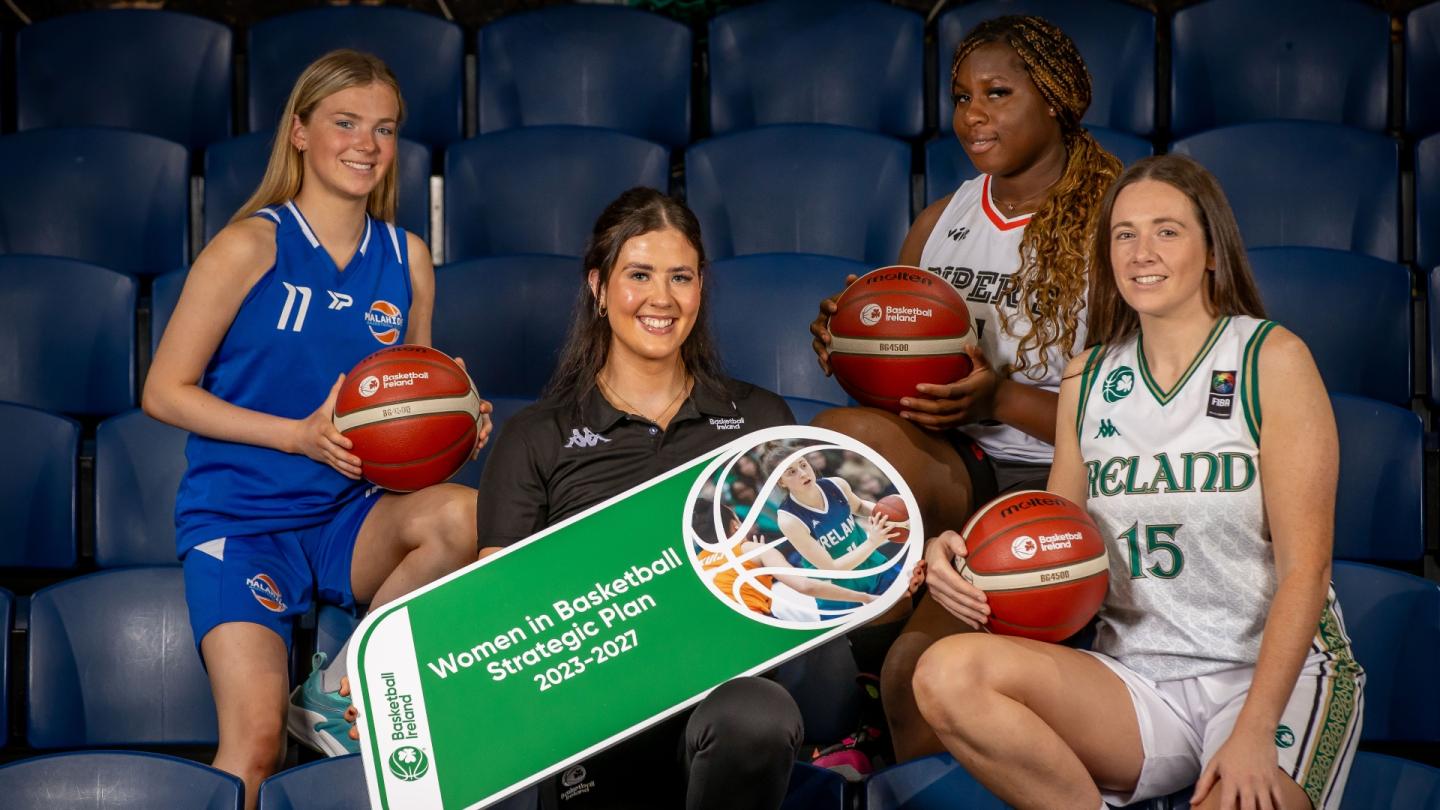 Sep 07 2023
Basketball Ireland launch Women In Basketball Strategic Plan 2023-2027
Basketball Ireland has released its 5 Year Women In Basketball Strategic Plan 2023-2027, identifying four key areas of development.
Included are plans to implement a bespoke mentorship programme for female coaches and officials, while also offering training and support for women and girls who wish to take on or maintain a leadership position within the sport.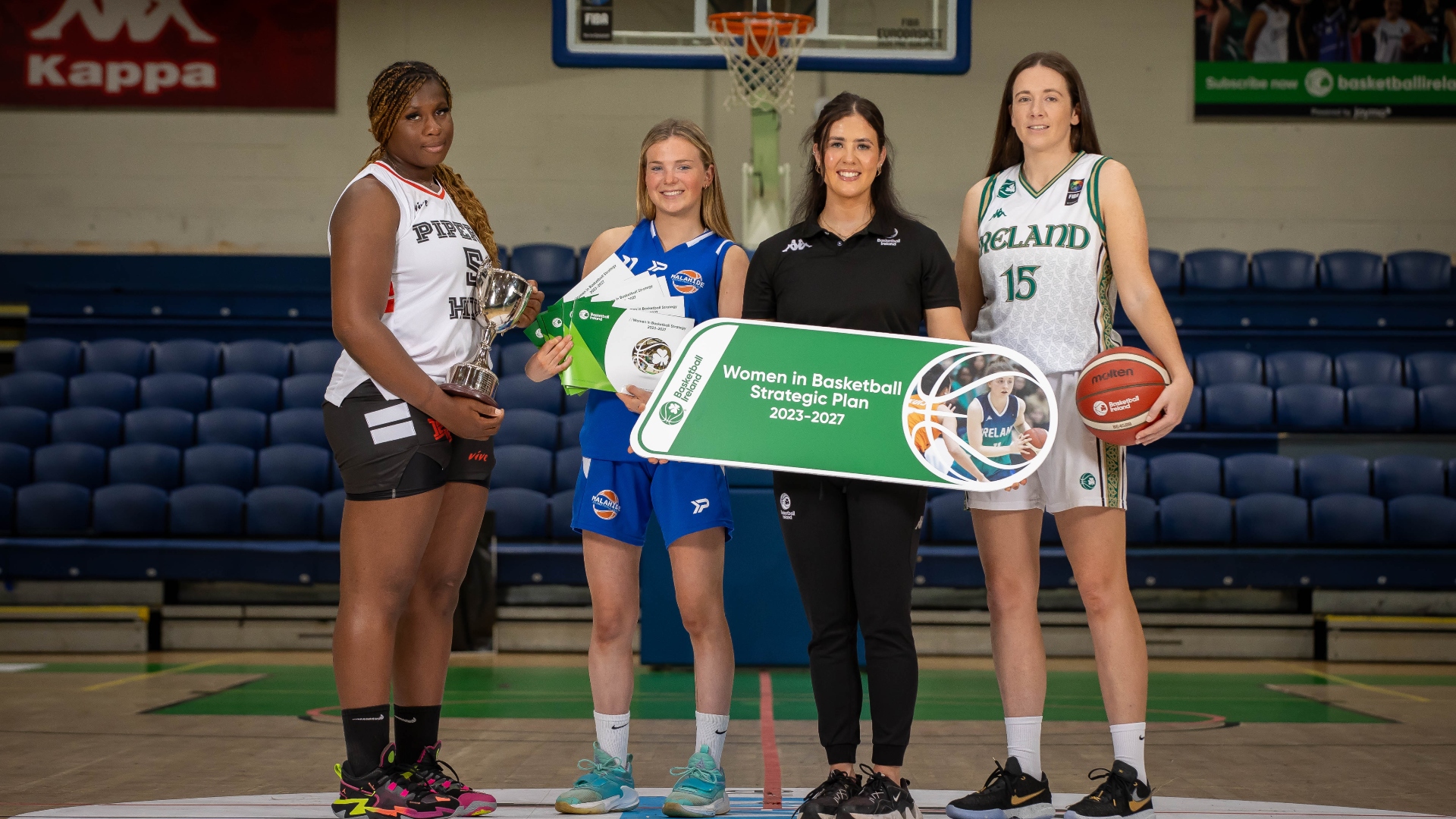 Stephanie Nnabuihe (Pipers Hill Naas), Ellie Doyle (Malahide BC), Basketball Ireland Women In Sport Representative Erin Bracken and Irish International Áine O'Connor.
Basketball Ireland will continue removing barriers to female participation on the court too, working with clubs to develop a non-competitive, social pathway in the sport at all age groups. A defined gender balance policy is on the agenda, setting out best practice rules and targets for clubs and committees. Basketball Ireland will also aim to maintain a 50/50 gender split in our playing members during the lifespan of the strategy.
Basketball Ireland's Women in Sport Representative Erin Bracken said: "Maintaining and increasing female participation in all aspects of basketball has always been high on our agenda. This Women In Basketball Strategy will give us the framework to achieve our goals, supporting women to get involved or re-engage with the sport from the elite level right through to grassroots."
"Our overall 5 Year Strategic Plan set out some exciting targets and this document matches that ambition." added Basketball Ireland CEO John Feehan. "Central to the plan is the provision for a dedicated a Women In Sport Manager to oversee the delivery of the strategy and ensure our members see a tangible difference over the next five years. I look forward to seeing it come to fruition."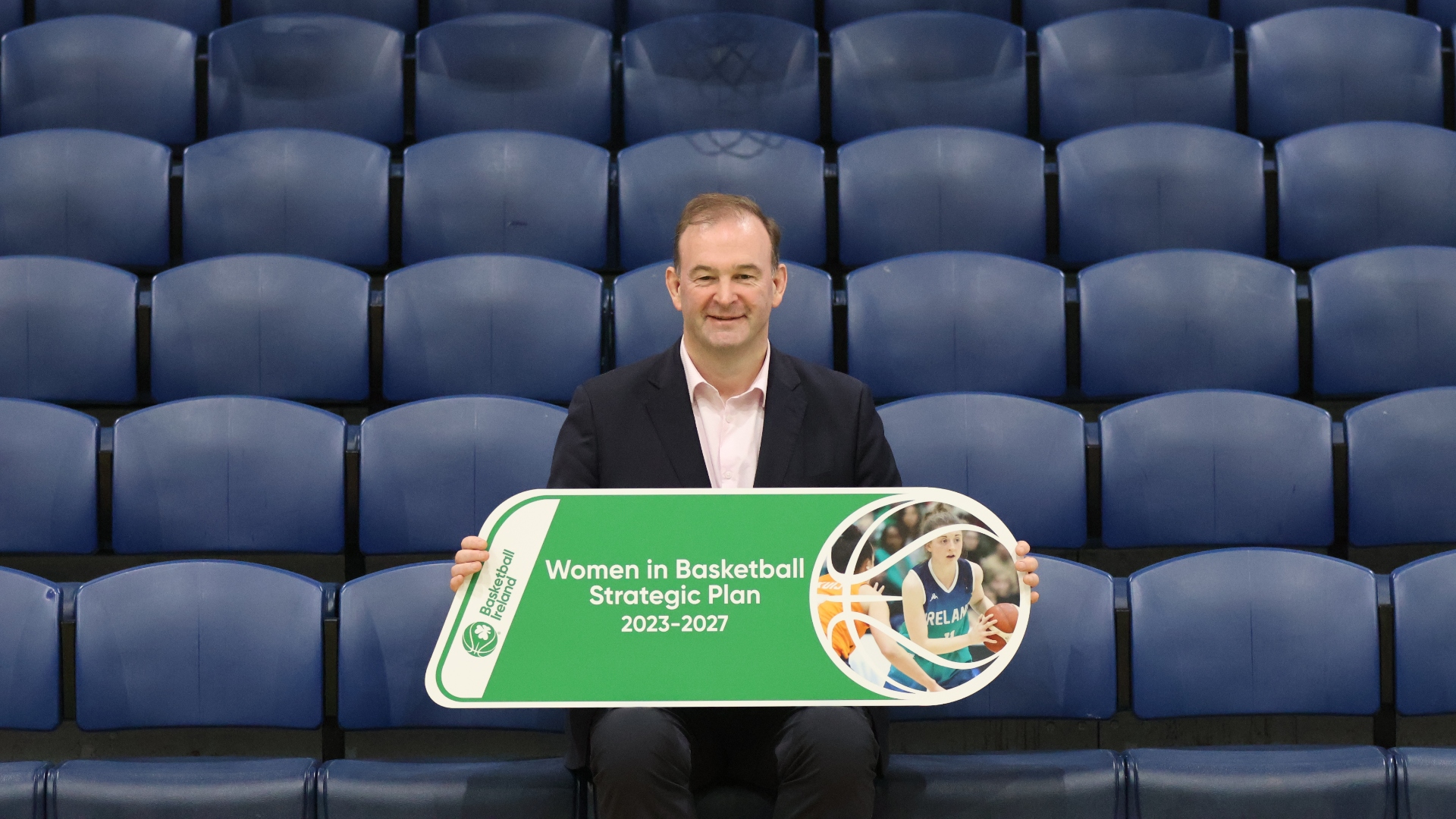 Basketball Ireland CEO John Feehan at the launch of the Women In Basketball Strategic Plan 2023-2027.
---
CLICK TO VIEW