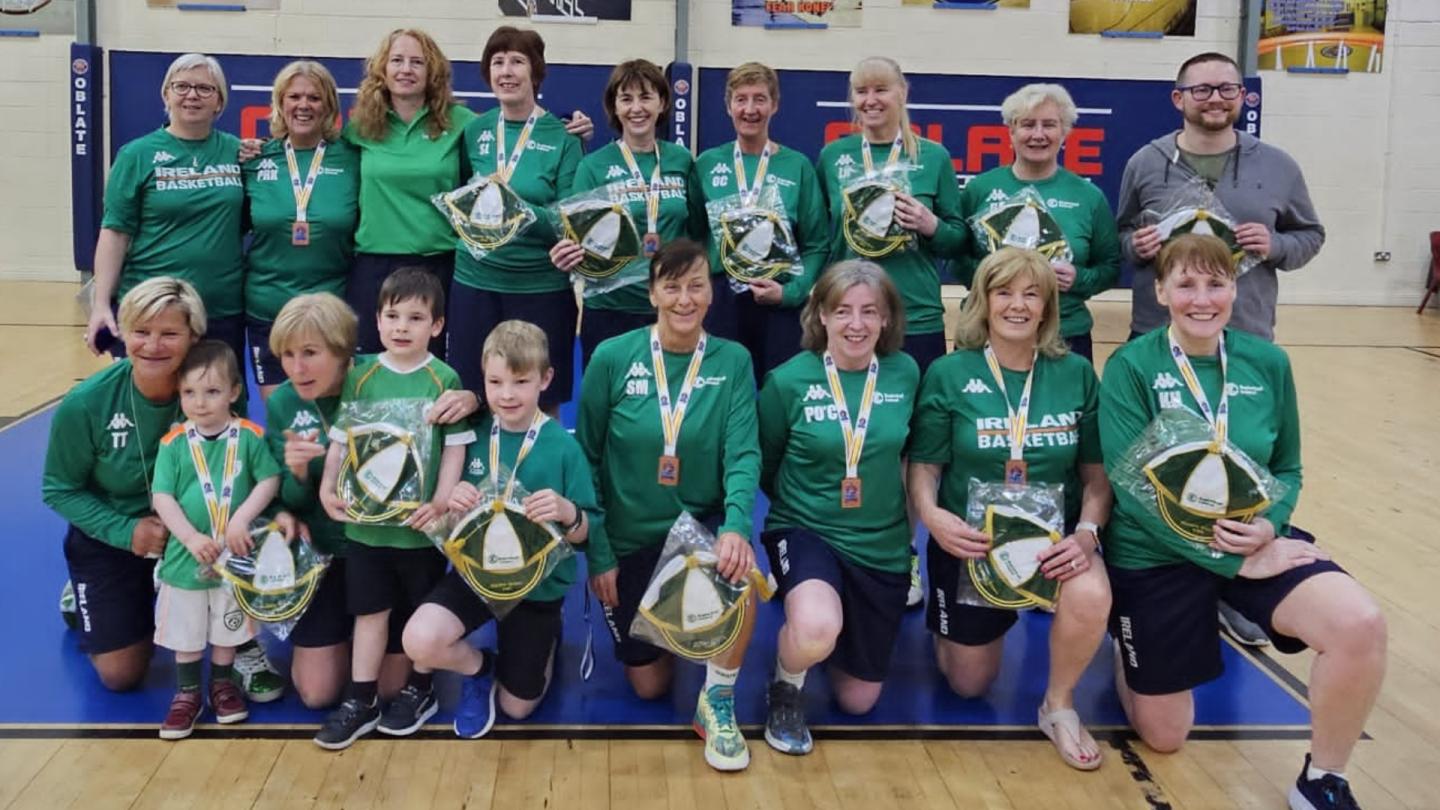 Jun 14 2023
Basketball Ireland make international caps presentation to Masters players
Basketball Ireland is pleased to say that a number of Irish Masters players have been presented with their international caps during the recent Dublin Masters tournament which took place in Oblate Hall in Inchicore and the National Basketball Arena.
This included the Over 55 women's team who brought home the bronze medal at the FIMBA European Championships in Malaga last year. Basketball Ireland's Masters lead Mike Murray was on hand to make the presentation in front of a large group of family and friends. "We should be very proud of this group of women who competed at a high level and achieved a bronze medal in the process. They are an excellent example of what Masters basketball is all about," said Murray.
Ireland O55 Women's Team
Maureen McDermott (captain), Paula Ryan-Kavanagh (vice-captain), Fidelma Bonass, Orlaith Boylan, Carol Chubb, Jackie Clerkin, Orla Curran, Karen Hennessey, Regina Joye, Suzanne Lakes, Siobhain Monerawela, Liz Nolan, Patricia O'Connor, Therese Traynor, Debbie Flynn (coach), Colette Boylan (asst. coach), Ann-Marie Lenehan (manager).
Also presented with their international caps were three male players who were unable to attend the official presentation at the Galway Masters event.
Jerome Westbrooks, Ed Randoplh and Jim Edgar were honoured by Dublin Masters organisers John Walsh and Daryl Lambe, along with Deryck Payne.
Gallery