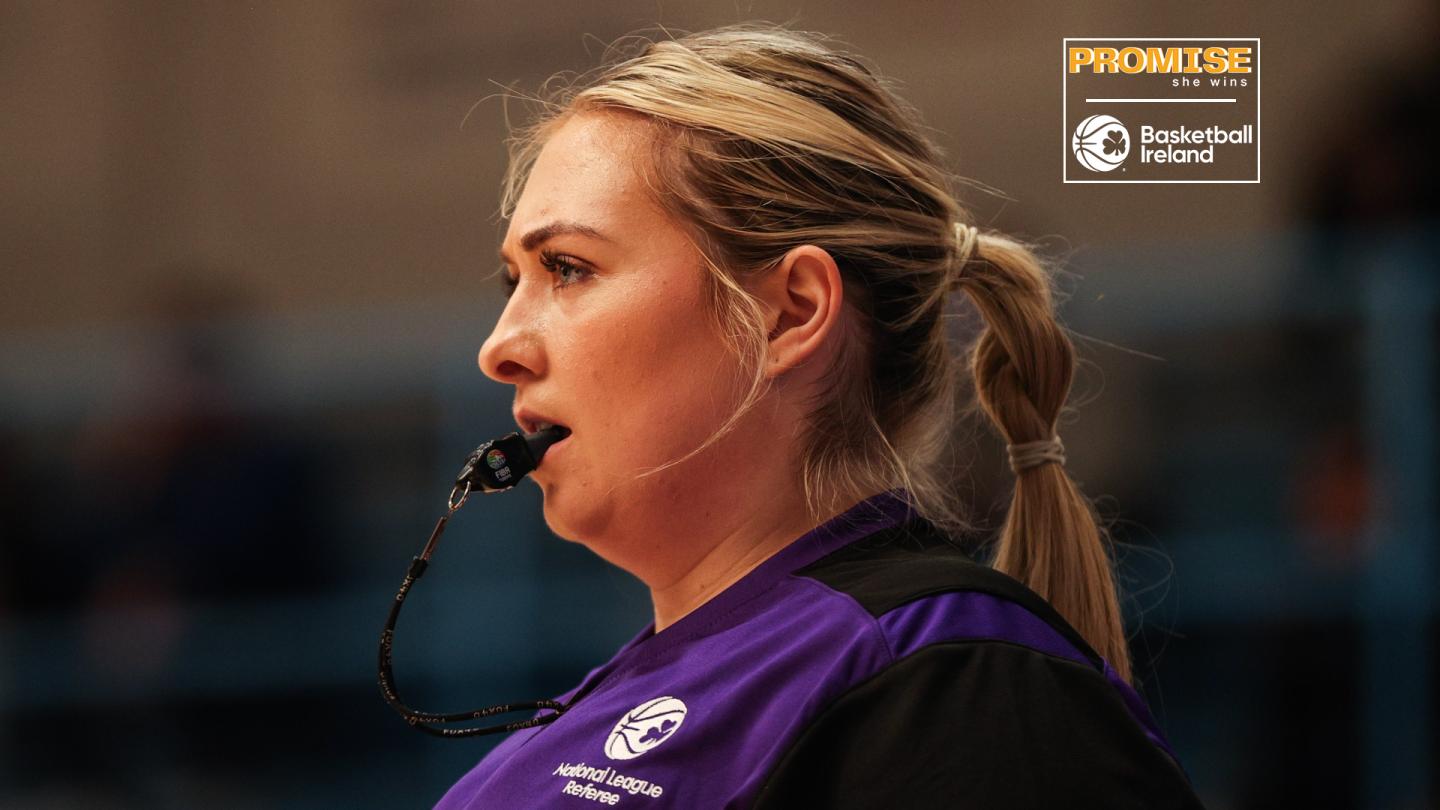 Nov 15 2023
Basketball Ireland to offer mentorship course for upcoming female coaches and referees
Basketball Ireland are offering a mentorship course for upcoming female referees and coaches as part of the PROMISE Women In Sport initiative.
Successful applicants will be assigned a mentor from a list of highly qualified and successful coaches and referees in the game of basketball. The programme will start in January 2024 and last for six months. Applicants must be female coaches or referees currently active in the game who wish to progress to another level. Please follow link to the application form below.
Applications close on Friday, December 8th.
The Promise programme is a EU project led by the Catalan Basketball Federation with the support of Basketball Ireland and the basketball federations of Kosovo, Portugal, and Bulgaria as well as the University of Ramon Llull and Ligue Basket Nouvelle Aquitaine. The project aims to take a step forward for women in basketball through the mentorship programme aimed at coaches and referees.
Basketball Ireland's Women in Sport Representative Erin Bracken said:

As part of Basketball Ireland's Women in Basketball Strategic Plan, we are delighted to be offering a mentorship course for upcoming female coaches and referees, partnering with stakeholders of the PROMISE Project. We are seeking female coaches and referees that are currently coaching in the game and would like the opportunity to be mentored by some of our top-level coaches/referees to upskill and get them to the next level. If you are a female coach/referee who is interested, please complete the application in as much detail as possible - please note that there are limited spaces available.