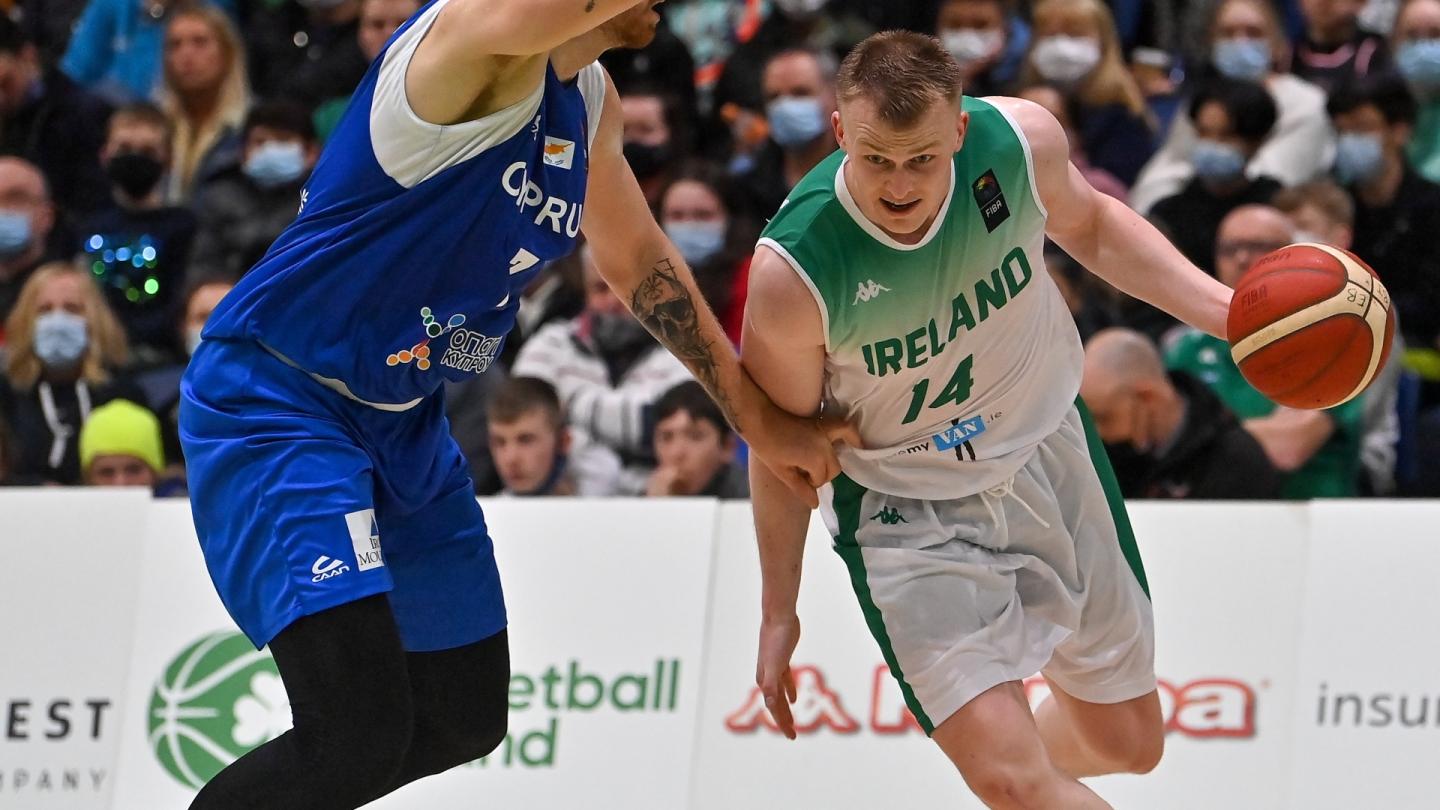 Sep 15 2022
'I'm going to be extra cautious' - Ireland senior men's captain John Carroll issues injury update
Ireland senior men's captain John Carroll admits his recovery from an ACL injury will be a 'long one' but is confident his operation has been a success and he is on the road to a return to the court.
Carroll suffered the injury in the build-up to Ireland's FIBA EuroBasket 2025 pre-qualifiers against Austria and Switzerland in June. He underwent surgery just over a month ago and is now firmly focussed on nursing his way back to full fitness.
Speaking about the initial recovery process, Carroll said:
It's mainly strengthening the quad and hamstring and getting that range of motion back as well. I've taken a break from basketball skills work at the moment, but I'll be getting back to it soon as I can run a little more and I'll be getting shots up most days.

This is my second time doing this particular injury so I'm going to be extra cautious. I've given myself a date of May next year to be ready for that next international window. That is eight-or nine-months post-op so that's a good one to aim for.
The injury came at a tough time for the Albacete Basket player. He had just been named as the next Ireland senior men's captain and was set to lead his team out in front of a sold-out crowd at the National Basketball Arena.
'It comes with the territory of being a pro athlete so I'm looking for to coming back and hopefully I can have a similar experience next summer', he concluded.
---
Watch the interview in full: