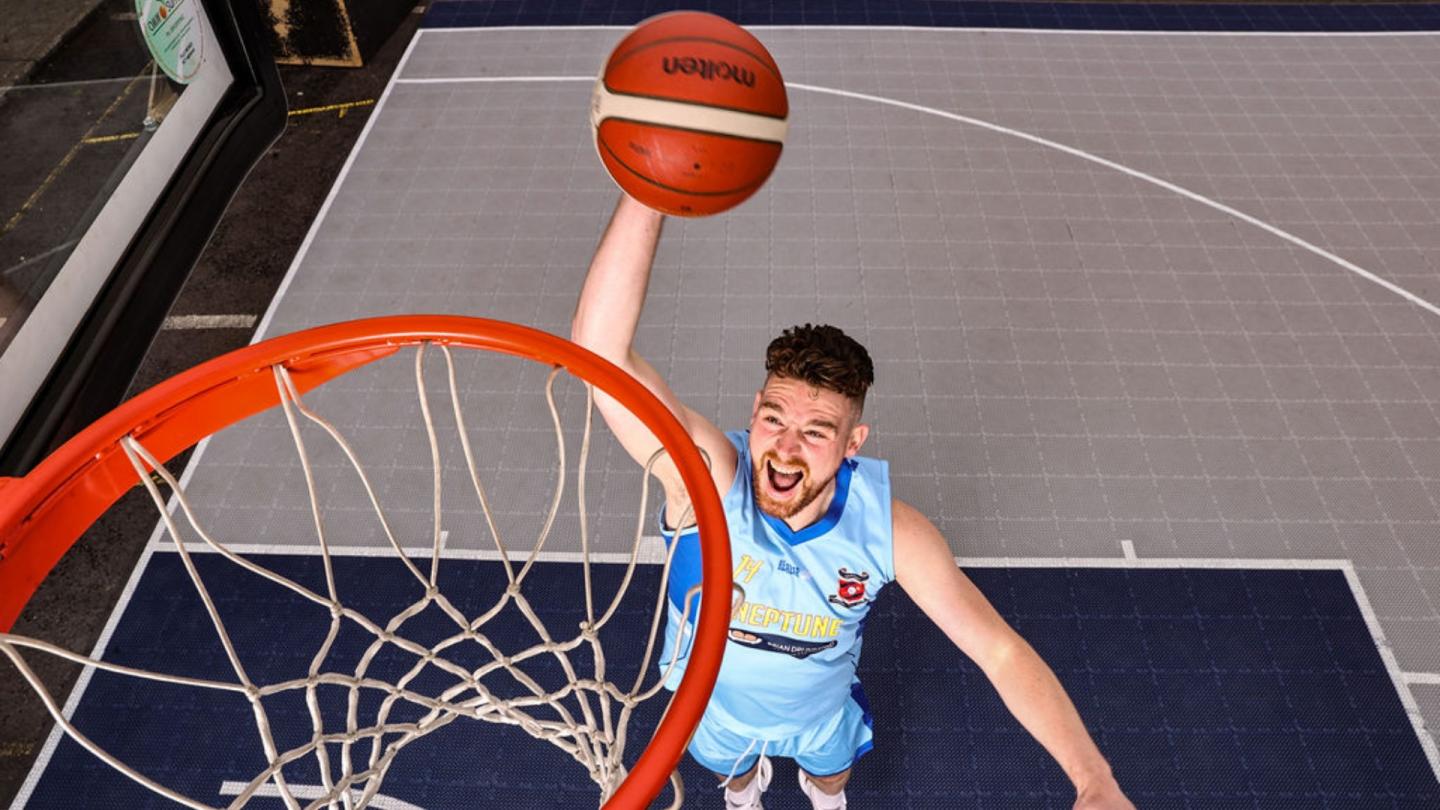 Sep 13 2022
'I still feel like this sport is a sleeping giant here' - Jordan Blount opens up on return to Ireland
Jordan, you've decided to make the move back home after playing the first couple of seasons of your professional career in Spain and Iceland. Why is now the right time?
There were a bunch of contributing factors that made this the right time to come back. Most importantly, I got married this summer and needed to be able to provide some stability for my wife and future family. It would be hard to do that jumping country to country. I also just passed a decade away from home so I have had quite the adventure. Family reasons too, my brother had fallen ill and with my father passing recently I wanted to make sure that I could be present for him whenever he needed me. Now I am just a stone throw away.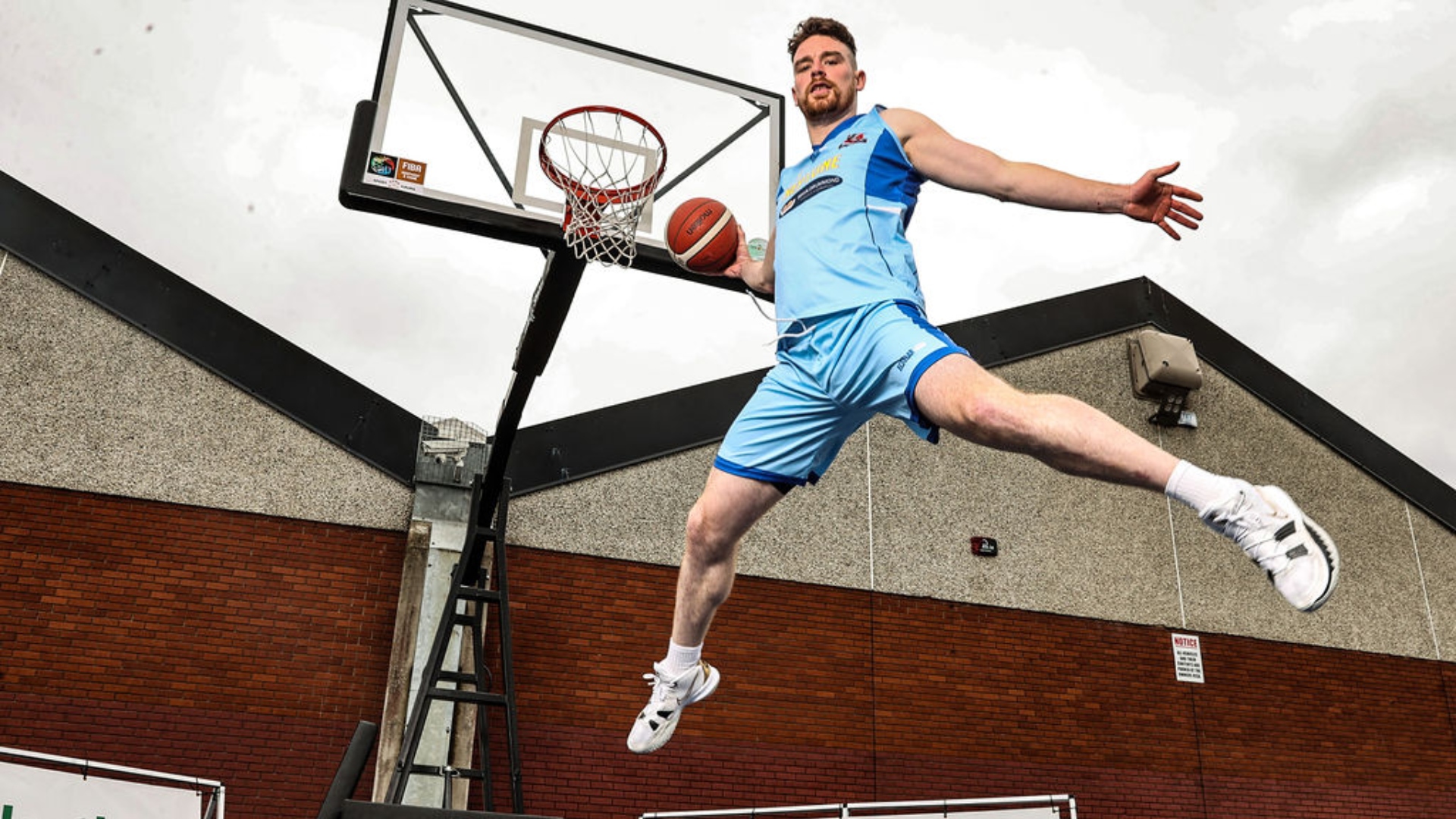 You're able to make comparisons because of that time spent overseas. There's a great excitement in Irish basketball circles about the growth of the league and now, the OTT streaming service that'll be available from the 2022/23 season. Do you feel the sport here is making the right moves to bring it up alongside other leagues in Europe?
I definitely do. I still feel like the sport is a sleeping giant here. We have so many participants across all age groups across the country and Basketball Ireland's new leadership are doing amazing things to keep the sport progressing in the right way. The streaming service that is available is of very high standard and something a lot of countries don't have. That paired with the media and social media pushes are bringing us on par and even above a lot of countries in that regard.
Did that vision factor into your decision to come back and play here? And can you see other Irish internationals who are currently playing abroad, following your lead in the future?
Yes, 100%. It is a very exciting time to be a part of Basketball in Ireland and for me to come back before I have reached my prime was an opportunity I couldn't pass up. I always dreamed of playing in the super league as my father did but I left too young to have that experience. Now to be able to come back as a pro into my home club is an amazing honour. I hope they do, I think we have to give them reason to come back. Neptune have done an amazing job at making this situation for me very desirable and quite similar to what things would have been like for me abroad. I would love to see the likes of Sean Flood and John Carroll coming and competing in the league. I think I will start the persuasion talks soon.
CHECK OUT BASKETBALLIRELAND.TV
I'm sure you had plenty of offers, but you landed on a return to Cork with Neptune. What did head coach Colin O'Reilly do to convince you this club was the right landing spot?
Yeah, it was a tough decision to turn down some of the offers I had, especially after having some really good numbers and performances with the national team, I had a lot of different countries very interested and in the end, disappointed. I told Neptune from the get go that if I was to come back I would hate to not be playing with any other club than my own. So of course I spoke to other clubs both at home and abroad but the goal was always Neptune. Colin didn't have to do much. I think Colin is the best coach in the country. The way he runs Neptune is as professional as any team I have been on or have seen, I still feel like I'm playing abroad with the situation he and the club have created. If anyone knows Colin, I think they know he's not going to try do much persuading, he's very black and white, no beating around the bush.
You've been back in pre-season a couple of weeks now, how are you finding things on the ground?
Amazing, it feels so good to be back playing with my home club alongside players I used to play with and some I used to look up to. There's a different sense of pride playing for Neptune than there has been on my previous pro teams.
Expectations will be high from those outside of the Neptune bubble. The squad were one game away from winning it all last season, is winning a InsureMyVan.ie Super League title the only realistic target for this team?
100%!!! I am a competitor and want to win every game I play. I think that is the obvious and only target for us as a club. Anything less, to me, is a disappointment. We have a very good team with depth as well as being a close knit group. I grew up alongside a lot of these guys and they have been together for years already. My job is to come in and add to what they already have and I am sure we will be successful.
Your role within that is obviously very important. Do you take that pressure to be the leader on and off the court willingly on your shoulders?
No, no pressure at all. I am a vocal guy and definitely see myself as a leader but I also have to understand that these guys have been really good and they are returning almost everyone. My job is to come in and add to what is already in place. We have a very talented group. I want to make the guys better and be as much of a unit as possible.
What team and player are you most looking forward to coming up against and why?
Garvey's Tralee Warriors are for sure is top of my list. I hated watching them win both finals last year. They have a great club and a great setup, I cannot wait to play down in the complex and feel the atmosphere everyone talks about, I thrive in those environments. I think Donaghy is probably top of my list there too. He is their fire starter, energizer and glue guy. I admire his contributions to his club and parish. I want to compete against those guys, him especially and see what the talk is all about. I'll guard him, no problem, I hope he guards me too.
Can we get the name of one young player you've seen at Neptune whom you think is going to take their game to another level this coming year and maybe surprise people slightly?
I think Cian Heaphy is on the cusp of a great season. He has added a lot of strength and been in the gym this summer. As good as he is, I think he will still surprise people. I also think Kelvin O'Donoughue is going to have a good year as one of our youngest guys. He is doing great in practice and showed immense growth in our first pre-season game.
A bit of fantasy GM'ing now but if there was one player you could sign for your team for the 2022/23 season, who would it be and why?
Nobody. I am happy with my team and who we got. If we were allowed two Americans I would have to choose between Detrek Browning Jr and Jonathan Lawton. Detrek is the most efficient player I have ever played with and Jonathan is a flat out scorer. I would love to see two Americans on the floor in the future. I think that forces Irish players to step up, makes the league more competitive and much more desirable.
Finally, a word on the international scene, despite the two results going against Ireland in the recent international window, there were plenty of positives for everyone to take from the performances and the increase in coverage of the team. How much are you looking forward to reconvening with that group for the next window?
I cannot wait. Ireland is starting to garner some respect across Europe as a senior international side and to be a part of and a leader of that group is something I take incredible pride and honour in. We have a team with multiple pros and high level domestic league guys that has brought us back to a level where we are competing and winning games in the highest competition in Europe. I think our best is yet to come.