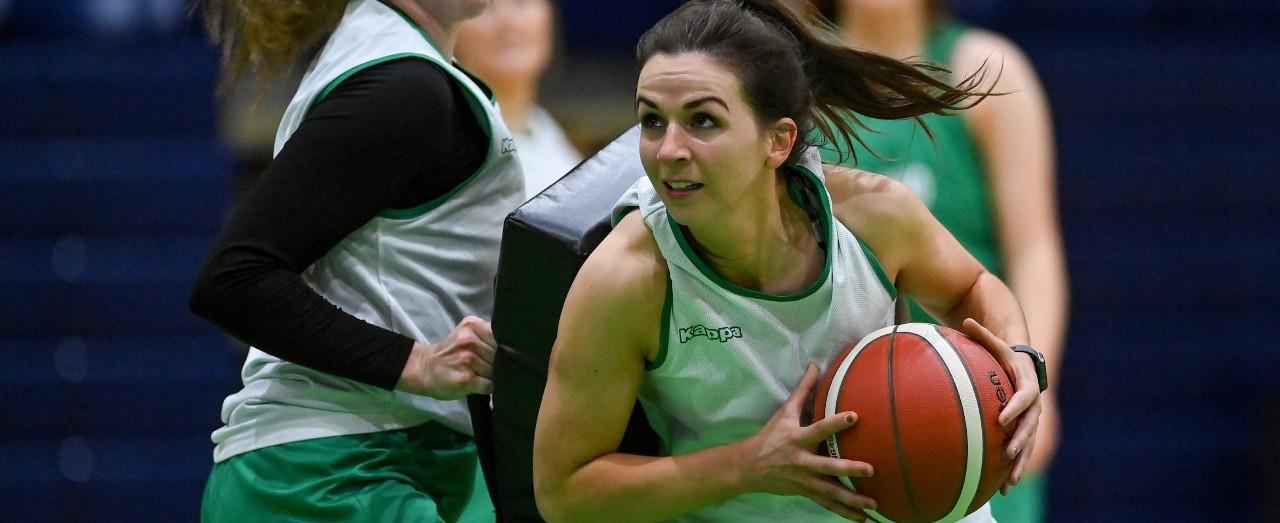 Behind the Ball
Basketball Ireland has today announced a new 'Behind the Ball' interview series in support of 20x20.
The series will feature twenty current and former players, coaches, referees, dual code players, members of the media and females involved in leadership both in Ireland and internationally in a quick-fire interview style.
The series will kick off on Thursday, 5th November, with Rachael Vanderwal, one of the greatest imports in Irish Basketball. The former Donoughmore, Limerick Sport Huskies and current Team Great Britain player's interview will be followed by former basketball, rugby and GAA star Louise Galvin. Basketball Ireland then cross over to the United States to hear how Irish U16 international and Singleton SuperValu Brunell star, Michelle Ugwah, is getting on playing basketball with Bella Vista Preparatory School.
Speaking about the announcement of the 'Behind the Ball' series, Community Relations Manager and Women in Sport lead, Jenny Kelly said:
"Since March, the Basketball Ireland team have been continuously aiming to push the boundaries with our content across all of our social media channels. Whether it's skills to encourage people at home to stay active and involved in the game, profiling clubs with 'Club Focus' content, or with our 'Bench Talk' interview series that we launched during the first lockdown.
Behind the Ball' aims to profile not only female basketball stars, but also the hidden heroes like the referees and those involved behind the scenes, who are integral to our game. As Women in Sport Lead, I am especially thrilled that we are supporting the 20x20 initiative and I hope that this series will inspire girls and boys across the country to get involved in the game.
"Now more than ever, brands and organisations need to be creative in keeping their audience engaged, especially in basketball as our sport is at a halt for the time being. We feel this content will be enjoyable for the viewer and the profiles of the females in our game will be increased."
You can check out the 'Behind the Ball' series every Thursday on Basketball Ireland social media channels - YouTube, Facebook, Instagram and Twitter at 5pm.