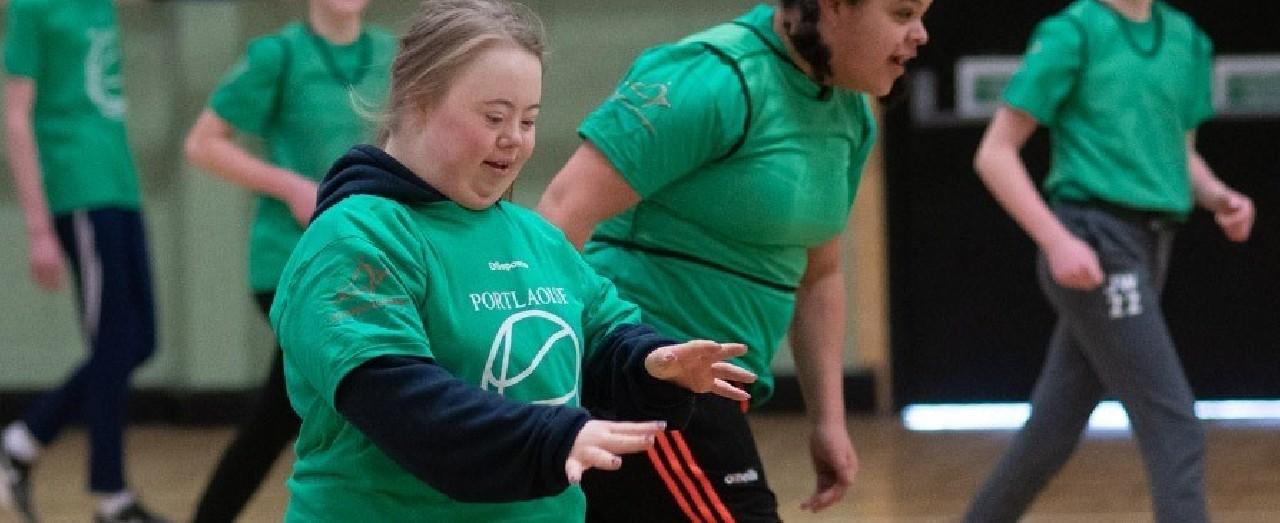 Inclusive basketball Spotlight
Portlaoise Panthers
---
Tell us about your club Portlaoise Panthers?
The club was founded in 1965; we currently have 37 teams altogether, age 4 years and upwards.
---
How did providing basketball for kids with disabilities get introduced?
One of our coaches, Jack Scully, saw a Facebook post from Kilkenny Stars, introducing their all-Inclusive team. We contacted Eithna Coogan from Kilkenny and she very kindly talked us through the set up. We posted on our Facebook page, inviting young people with a disability to St. Marys Hall on Saturday mornings at 9am for a 6-week pilot, hoping to get maybe 8-10 players, totally shocked when 20 players replied to the post. Laois Sports Partnership provided Inclusive training for our volunteer coaches, and we were off!
Denis Byrne Photography
---
What impact has inclusive basketball had on the Portlaoise Panthers Club and the kids who play themselves?
Basketball is a very competitive sport and it is very easy to get caught up in that aspect of the game but it's so much more: watching a young person with a disability, who has never had the opportunity to take part, learn drills, grow in confidence and just enjoy themselves. Week after week, we watched the players become comfortable with each other and develop as a team. Speaking to parents we learned, there are very few outlets for young people with a disability, especially sports like basketball. We were also delighted with the amount of young people, who play on our other teams that wanted to volunteer as a coach.
Denis Byrne Photography
---
What are the Club's future goals for inclusive basketball?
It started as a 6-week pilot project but with support and funding from Midlands Area Board & Laois Sports Partnership, we rolled it out as a mainstream team. We had just arranged a friendly game with Kilkenny Stars Team when Covid-19 hit so had to cancel but as soon as possible we hope to get back training and welcome Kilkenny and any other team down to Portlaoise.
Denis Byrne Photography
---
Did you face any challenges introducing inclusive basketball into the club and how did you overcome them?
We were very lucky in the fact some of our volunteer coaches work with people with a disability, Shay Dooley, Dee Kennedy and Edel Brown lead the way while the rest of the volunteer coaches attended the inclusive training.
Denis Byrne Photography
---
What would you say to clubs thinking about introducing inclusive basketball into their club?
Its one of the most satisfying things we have ever done as a club, I would encourage all clubs to introduce inclusive training, it is a win win for all involved.
Denis Byrne Photography
Those who may be interested in forming an inclusive basketball club can contact Paul Carr at pcarr@basketballireland.ie