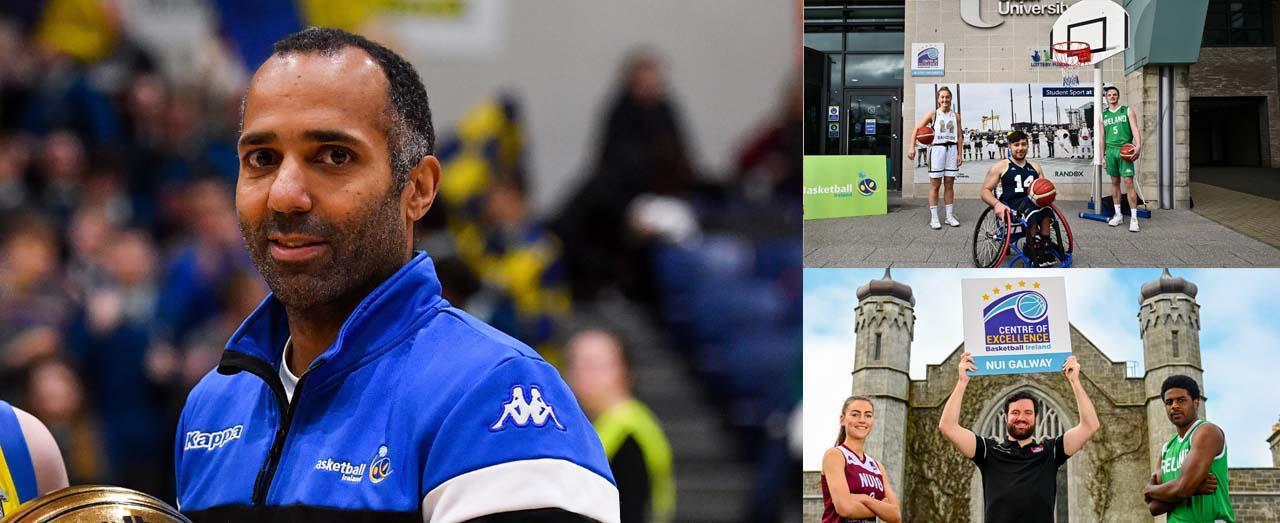 Apr 08 2021
Matt Hall announced as BI Centres of Excellence Manager
Basketball Ireland Centres of Excellence Manager announced.
Basketball Ireland is delighted to announce Matt Hall as the Basketball Ireland Centres of Excellence Manager. Hall, who is Basketball Ireland's Senior Technical Officer, will lead the project which will see 8-10 Centres of Excellence located nationwide. Last month NUI Galway and Ulster University were confirmed as the first two Centres of Excellence, with three more due to be announced in May.
Speaking of his appointment, Hall said: "The Centres of Excellence are a much-needed and welcome resource for our game. It's a very exciting initiative that will benefit basketball players around the country. I am looking forward to working with these standout institutions, to provide our elite level athletes a chance to play and train at facilities of the highest standard, which will help our players to maximise their potential."
NUIG Mystics and Ireland underage international Aine McDonagh, NUIG Mystics head coach Paul O'Brien and Titans and Ireland underage international Malik Thiam pictured at the announcement of NUI Galway as a Basketball Ireland Centre of Excellence
Basketball Ireland CEO, Bernard O'Byrne, who spearheaded the Centre of Excellence initiative alongside colleague Colman O'Flynn added: "Matt is a natural fit to lead our Basketball Ireland Centres of Excellence, as we roll them out nationwide. He already works extensively with our clubs around the country, our Basketball Ireland Development Officers, along with our national sides, in his role with the Elite Performance Committee (EPC), which he has served on for a number of years."
Each Basketball Ireland Centre of Excellence will provide access to expertise, such as strength and conditioning, sports medicine, sports psychology, diet and nutrition, sports management and administration, coach development and training. They will also have media and meeting facilities.
The Centres of Excellence will be used for national training camps for international sides, along with Basketball Ireland academies. There will also be the ability to host international fixtures, national senior competitions, intervarsity competitions, as well as local schools cups and blitzes.