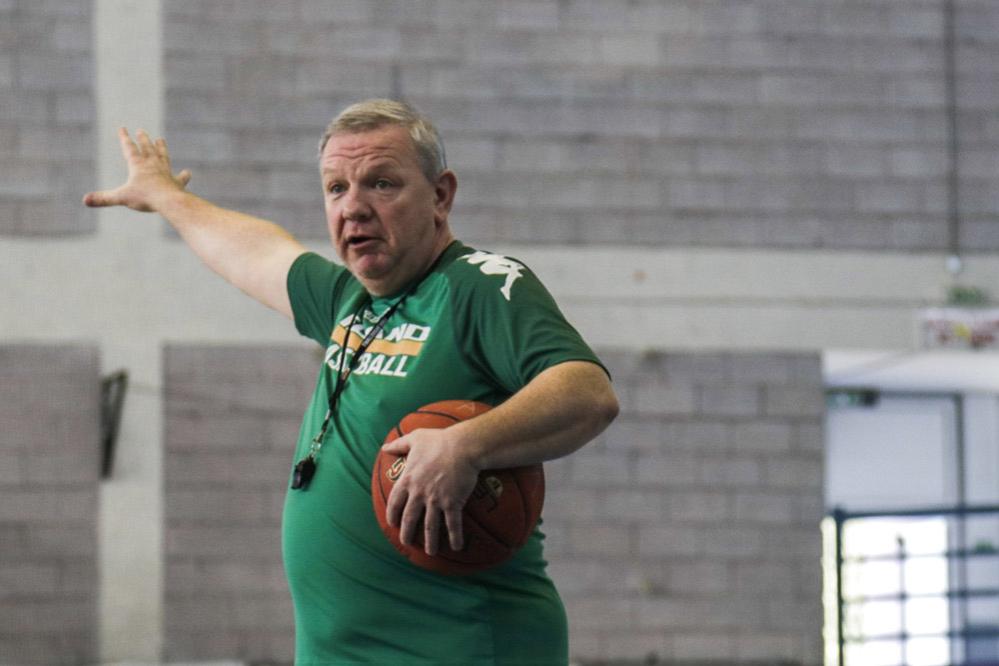 Nov 24 2021
"We're here to win" - Keenan revs up for FIBA EuroBasket Pre-Qualifiers
The Ireland senior men's team face Cyprus this Thursday evening in their opening game of the FIBA EuroBasket 2025 Pre-Qualifiers. The game takes place in Nicosia, Cyprus at 7pm local time (5pm Irish time). Head coach Mark Keenan is looking forward to the encounter, as the team begin a new chapter.
It's building up now, it's exciting to get on the court, get some shots up and get a feel for the gym. There's good energy in the group now. We're delighted with the squad that we've put together now, with new guys coming in.
It is a step up for the Irish senior team, who have not competed at this level since 2009. But it was a natural progression for the Irishmen, following their victory at the FIBA European Championship for Small Countries in August this year.
It has to be a really positive step going back up to this level you on the back of our success in the summer in the [European Championship for Small Countries]. It is a big step up but I think we warrant being here, from the performances and the results that we brought during the summer. It's great to be back at this high level, and Cyprus is a good place to start.
Having played against Cyprus before during his own international basketball career, Keenan has an insight into what the environment is like when being hosted by the Cypriots.
Myself and Adrian have played against Cyprus a good few times in our day, we played here in Cyprus, so we know the atmosphere that's going to come from the Cypriot fans, it's a kind of hostile environment, very fiery crowd, and we've had great battles with Cyprus at Small Countries level, at Promotions Cup, and at this level before. We can obviously share that knowledge with the lads, but they'll have to experience it themselves on Thursday night. We have good memories of playing in Cyprus, so we'll try to draw on that good energy.
Following Thursday's game, Ireland face Austria at the National Basketball Arena in Dublin this Sunday. Keenan is solely focused on the task at hand however.
Right now, it's all about the first game, it's all about Cyprus. It's one game at a time, we're all focused now on can we get a good positive start. And I don't mean positive in the sense of competing, we're here to win on Thursday night. We'll be disappointed if we don't put up a good performance and come away with a win.
You can watch Ireland v Cyprus this Thursday live on the FIBA YouTube Channel - Click here to watch
Tickets are currently still available for Ireland v Austria at the National Basketball Arena (Sunday 28th November) and can be purchased here. The game will also be shown live on TG4.