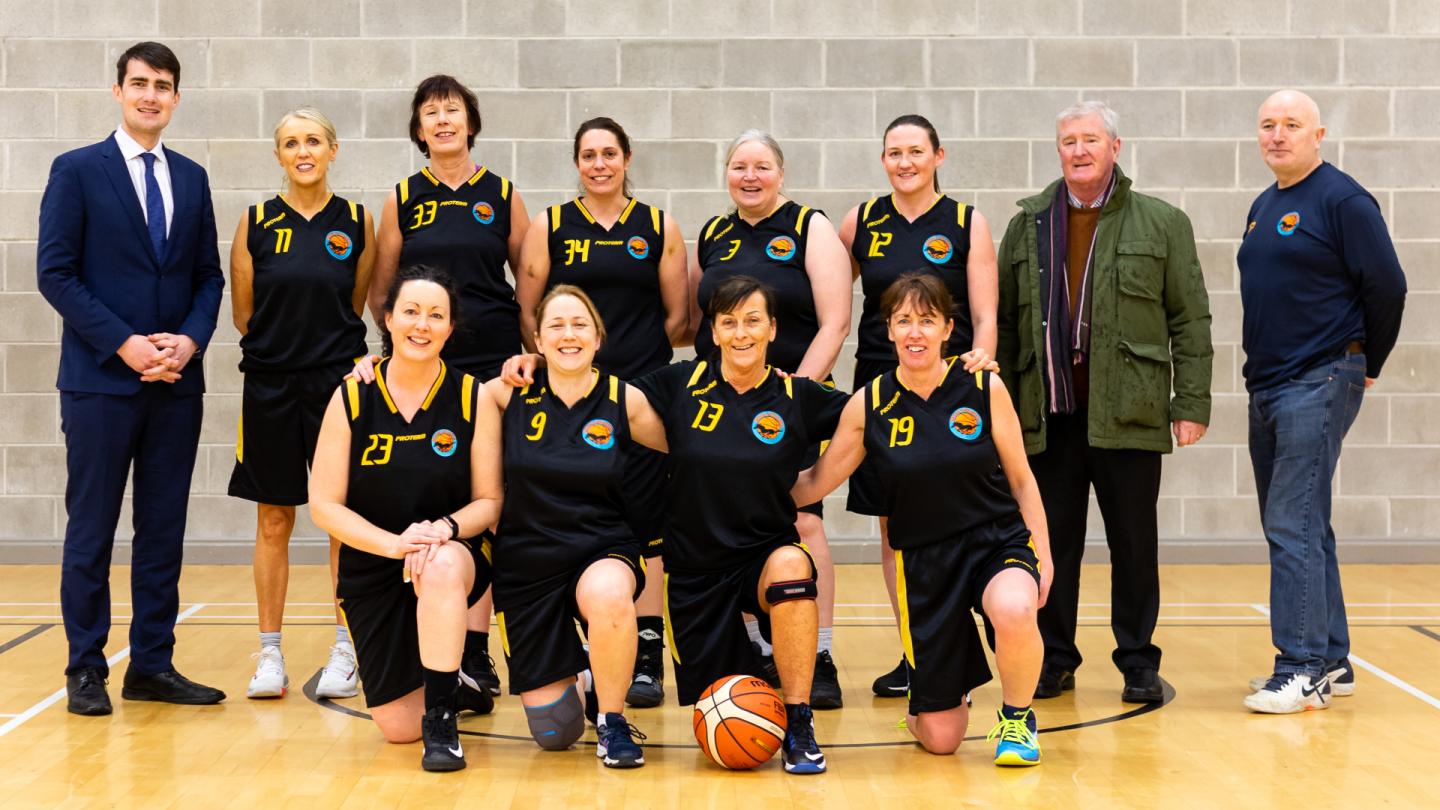 Feb 25 2022
Minister Chambers praises introduction of Masters National Cup
Jack Chambers, the Minister of State for Sport and the Gaeltacht, has praised the "positive progression" by Basketball Ireland, with the introduction of the Masters National Cup. The inaugural competition has 43 teams from across the country competing, at Over 40's (men and women) and Over 50's (men).
Minister Chambers was in attendance at Hansfield Educate Together Secondary School in Dublin on Thursday night to watch Ongar Revellers take on Leinster Hotshots. It was a tight opening half with Ongar Revellers leading 20-19 at the break, before Leinster Hotshots pulled away to win 43-27. Their scoring was led by Michelle Mulvey (13), Treasa Howell (8) and Patrice Howell 6, while for the Revellers Virginia Sancher (7) and Sue Lakes (6) headed their offence.
"The Masters National Cup is a very positive progression by Basketball Ireland, which allows players of all genders continue to play the game they enjoy at a competitive level and maintain lifelong friendships with their competitors. In my role as Minister with responsibility for sport I am progressing a 'SportForAll' approach to sport, aimed at ensuring there is equal opportunity for everyone to play sport and participate in physical activity regardless of background, age, gender or ability. Basketball is playing an incredible role in getting more people active and I am eager to continue to support the game in Dublin and right across Ireland. I was delighted to attend the game on Thursday evening. The commitment and enthusiasm from both sides was fantastic to see and the atmosphere on the night was incredible." - Jack Chambers, Minister of State for Sport and the Gaeltacht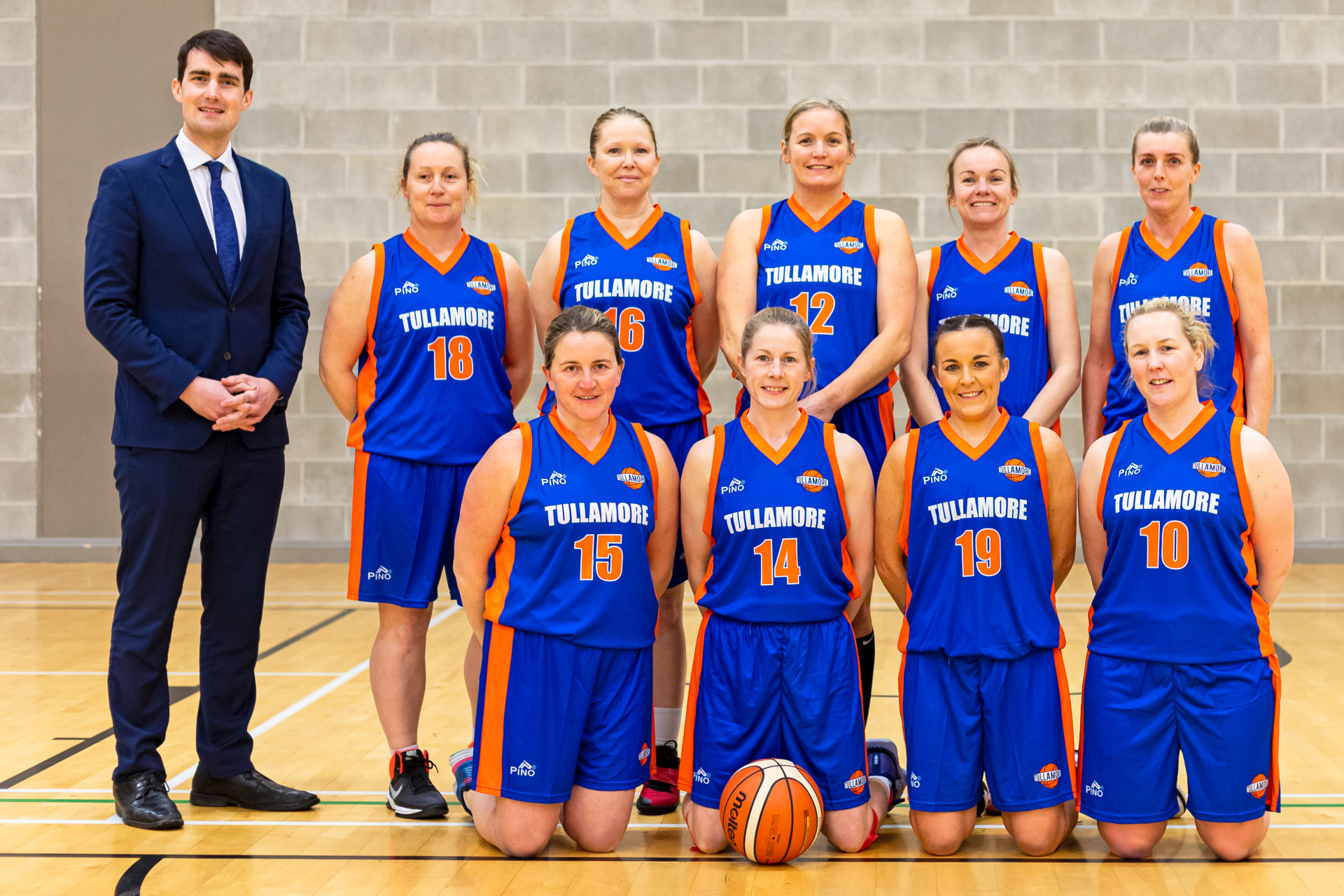 Minister Chambers with the Leinster Lightning team before their Masters National Cup game against Ongar Revellers
Mike Murray, the administrator for Masters basketball at Basketball Ireland added: "It was great to see Minister Chambers attend one of our Masters Cup games. Basketball Ireland is always striving to give opportunities to players of all ages, abilities and backgrounds and Masters basketball is part of that. It is wonderful to see so many teams and players participating in the Masters National Cup and the recent announcement that we're sending three Irish sides to the FIMBA Masters European Championship this summer just illustrates how much Basketball Ireland is expanding this area of the game, to keep people actively involved in the sport they love."
Read more on Ireland entering three teams into the FIMBA Masters European Championship here.